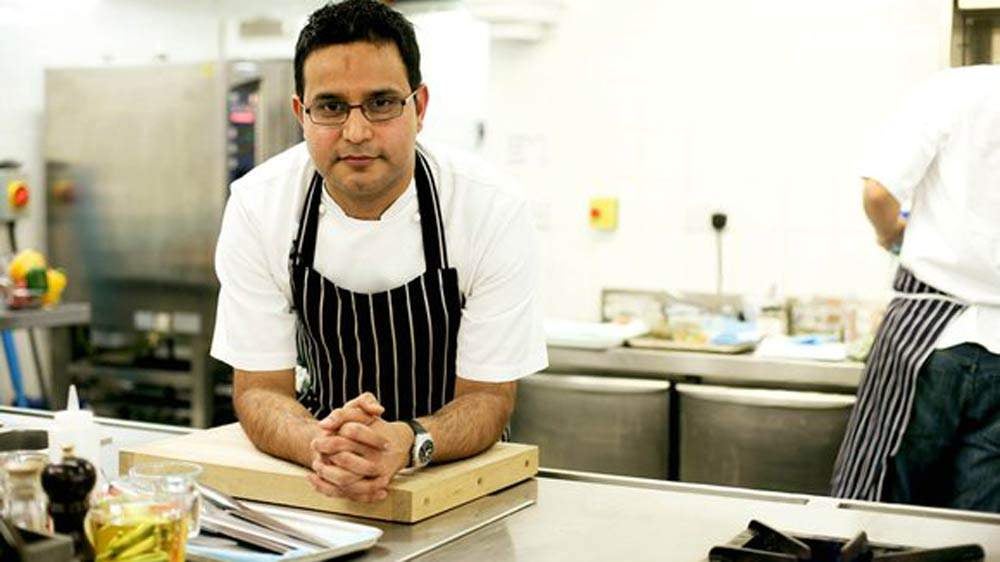 At Gaggenau's Obsession, an annual food festival hosted at the luxurious Northcote, Zak Smith is captivated by the 2 Michelin-starred master of spices at work
When it comes to culinary festivals, great chefs need great kitchens, and Obsession, a global food festival at Northcote, is no exception. With a passion for the culinary arts, Northcote's Chef Patron Nigel Haworth has lead the way in hosting one of Europe's premier gastronomic events, now in its 17th year. With 23 guest chefs and sixteen Michelin stars between them, it's an indulgent celebration of food and wine, with each chef encouraged to provide an entirely new menu exploring not only tastes and flavours from their own restaurants, but also using as much local produce as possible.
Some of the famous chefs to lead the Northcote kitchen for Obsession 2017 have been John Williams of The Ritz, Isaac McHale of The Clove Club and two Michelin star chef Takagi Kazuo of Zeniya, Japan. On the festivals penultimate night, Michelin starred Atul Kochhar graced the kitchen, and it really was quite a show.
The day started with a cookery demonstration, which provided the perfect introduction not only to Northcote and Obsession, but also a glimpse into the world of a Michelin Star chef: what oil Kochhar liked to cook with, which spices he prefers, and how to begin preparing the perfect Indian dishes. With cameras and screens adorning the walls, it gave all the guests a 360 degree view of the magic happening in front of us, bringing to life the art of cooking.
For the penultimate night, sponsored by Gaggenau, Kochhar dazzled. Famed for his adventurous, Michelin-starred modern take on Indian cuisine at Benares in Mayfair, as well as being a regular fixture on television, the chef's sincerity, warmth and passion for cooking made sitting at the chef's table an absolute pleasure. With Louis Roederer Cristal flowing it truly was an indulgent affair, however despite the decadence of the evening, all eyes were on the kitchen. As guests sat around a resplendent rectangular table mere centimetres from the kitchen, serving up five course meals for over 120 guests, it was impossible not to admire the precision, attention to detail and genuine enjoyment on show, as Kochhar, together with Nigel and his kitchen team, prepared the meal.
The food itself was nothing short of remarkable. The meal started with a Bhalla Papri, which consisted of a lentil dumpling with yoghurt chutney, however the dish was so refreshingly crisp it could have been a palette cleansing desert, the yoghurt frozen in between two crisps, with the chutney providing bursts of flavours around the crumbled lentil dumpling. Given how flavoursome Indian cuisine can be, its celebration of spice can be somewhat challenging even for the most creative of sommelier, however each course was paired to perfection, from Provencale Rose through to Spanish Rioja. With roast chicken Tikka Masala and Punjabi grilled lamb chops, Atul managed to bring a modern twist to Indian classics. Finishing the meal off was a 'textures of chocolate' plate, a vibrant assortment of chocolate, dark white and milk all shaved, creamed, truffled and iced, delicately placed around a slither of mango. Even after five courses, everyone at the table could have had a mouthful more.
Eating at Michelin-starred establishments is always a pleasure, however enjoying a one-off menu lovingly crafted in a celebration of all things food is truly unique. Indulgent, delectable and an utterly unforgettable experience, Obsession could not be more appropriately named. I'll be booking for 2018.