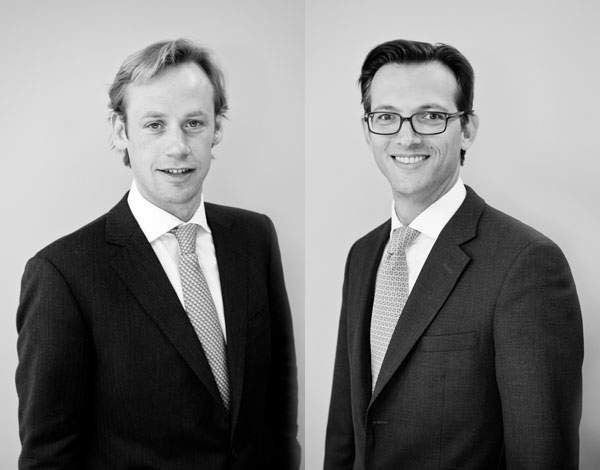 'This is a wealth management firm built very much for the post-financial crisis,' says Ross Elder, managing partner of the new kid on the block: Lincoln Private Investment Office. Elder launched the business this week with two former Berenberg colleagues: Fred Hervey as CIO and Becky Robbins as chief operating officer.
Despite the recent spate of wealth management mergers all three felt now was the perfect time to start up: 'We believe that [the wave of mergers] has provided us with a much greater opportunity,' says Elder. He claims economies of scale will be detrimental to the service bigger firms can offer and there's a niche for a boutique operation to come through. But their independence was under threat from the off: 'We had friends, successful financial professionals and we had competitor businesses saying they would invest, however we turned them all down.'
Their initial target clients are entrepreneurs, business owners and financial professionals: 'Those you might imagine are least likely to relinquish control,' says Elder. Chasing business-savvy clients is indicative of their emphasis on calibre over cash: 'We're not defining a minimum. There are clients that don't achieve that level of wealth [£5 million], that we will look after because the relationship is very strong and the opportunity for their potential in the future is very strong,' says Hervey.
Elder is clear they won't be tempted to sell out or merge once they've secured a lucrative book of entrepreneurs who only stand to get wealthier: 'Our business plan is very much a twenty year business plan, our intention is not to build a business to sell, it's to look after our clients for this generation and the next.'
To do that they want to combine the best aspects of a stockbroker, family office and a private bank. That may seem ambitious but with 34 years of experience between them, they are blooded, having seen first-hand how larger firms with external shareholders can distract and distort the bottom line: 'The structure of our business is one of the most relevant elements. We are only owned by clients of the business,' says Elder.
'We have no one telling us to drive economies of scale or improve inefficiencies or drive profit. Clients care about the service we deliver and the performance that we achieve. To add to that, everyone who works at Lincoln has to have all of their own investments run within our core strategies. If we ever lose money for our clients, we lose money for ourselves; we've set up a structure to be as unconflicted as possible.'
Having skin in the game and encouraging clients to be shareholders is one of the three ways Lincoln is looking to differentiate itself. Another is their fresh start, free from the backlog of compliance issues of RDR: 'It's a huge competitive advantage to be building a business today without having the legacy issues many of our competitors face,' says Elder. 'From a compliance perspective and a regulatory perspective we've built this business to be ahead of the game.'
Third, he claims the technological approach they've taken will also keep them ahead of the curve: 'We see this exceptional platform as a start, not an end point. We've partnered with external specialists to make sure our technology evolves constantly.'
The plan is to continue to add to an investment advisory board already including Hugh Sloane of Sloane Robinson, Dipankar Shewaram formerly of BlueBay Asset Management and Alan Carruthers formerly of JPMorgan Cazenove, and then grow steadily rather than rapidly.
'Although we can't claim to be totally radically transforming the industry, we think we've moved forward,' says Elder. Whether that's more via the default position of starting with a clean slate in a post crisis and RDR world or by genuine vision, unconflicting interests and careful tech planning, remains to be seen but Elder is bullish: 'We definitely believe this is the future of wealth management.'