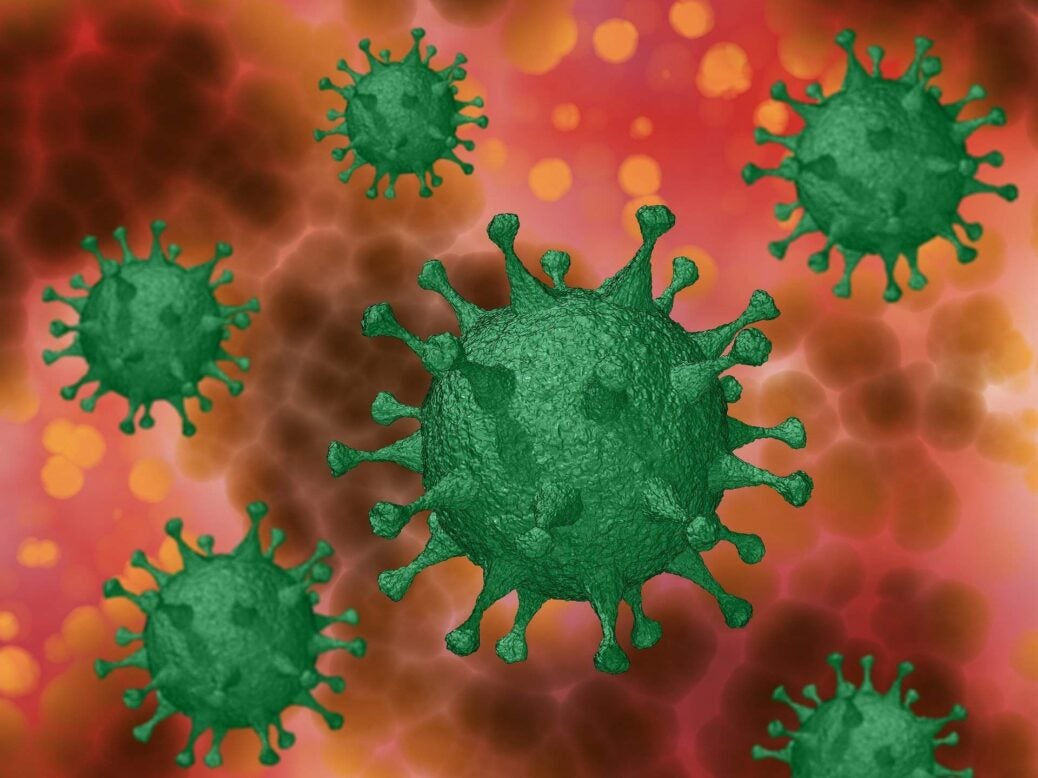 With experts from the worlds of economics, science and geopolitics, the first Spear's Covid-19 webinar offered essential insights to our troubled times, reports Arun Kakar
Brexit could be cancelled, public trust in our political leaders will collapse, but there's every chance the world economy will bounce back and be bigger than it was before the crisis. These were just some of the predictions aired at the Spear's Covid-19 webinar briefing, which is now available to listen to on-demand.
Panellists Dr Amitava Banerjee, associate professor in clinical data science at UCL, Avonhurst head of political strategy Tina Fordham, Rothschild & Co's global investment strategist Kevin Gardiner and Amsterdam & Partners founder Robert Amsterdam were invited by host Alec Marsh to examine the present and future state of play in the global battle against Covid-19.
Predicting a base case of 50,000 excess deaths in Britain (with a best-case scenario 'tens of thousands'), Dr Banerjee – who has been drafted into the newly built Nightingale Hospital London in the ExCeL Centre as a deputy clinical thematic officer – said that the UK was 'moving towards' a total lockdown, and would likely stay that way for 'two or three' months until the virus was brought under control.
'This is uncharted territory and unprecedented in my own space,' Banerjee said. 'I'm working at the largest field hospital that didn't exist six days ago. It's absolutely important that we hold our governments to account – that conversation is going to be changed greatly, with what we're doing.'
Banerjee added that society was going to have a 'difficult look in the mirror' to decide on what it values the most as a result of the pandemic and that there is a 'high chance' of a relapse. 'How much do you value social care?' he asked.
Economic pain
Offering an economic perspective, Rothschild & Co's Kevin Gardiner said that we are experiencing 'probably the sharpest decline in economic activity that I can remember' – one that could turn out to be the steepest on record once the data is published.
'The decline in the economy in the [2008] financial crisis shrank by six per cent but it took over a year,' he noted. 'The economy is probably delivering declines of that magnitude within the space of weeks – there is little doubt that this is one of the sharpest ever downturns we've ever seen.'
Gardiner said that the economy could 'easily exceed' the record Q2 decline of 2 per cent experienced in 1979, but believed that it is possible that we could see a 'relatively quick snap back' in the late summer if the pandemic is dealt with.
Offering the bleakest assessment of all the panellists, Robert Amsterdam decried the 'horrific' handling of the crisis from world leaders, and asserted that Covid-19 is a 'demonstration of complete absence of responsible governance in the world.'
Saying that there was a 'complete breakdown of trust' in governments, Amsterdam attacked what he regarded as a collective failure in political leadership: 'The bottom line is that we've been led by a group of leaders who have proven to be wildly incompetent,' he fulminated. The case of Italy will
'potentially cause tremendous problems' for the EU, he predicted, while it is 'very possible' that Donald Trump will succeed in the presidential election later this year. 'People are wondering where the hell the democrats have gone,' he added.
Agreeing with Amsterdam's point about the role of trust, Fordham highlighted the 'strong civil society' response to the virus and the prospect of a new 'social contract' arising from the coronavirus outbreak.
New social contract
'It's going to have to address several things with healthcare, the way in which key workers are also some of the lowest-paid, most economically insecure workers in our system when hospital workers are on zero-hour contracts,' she said. 'There will be less tolerance for that going forward.'
Asked for their thoughts on the future impact of the crisis – what mark would it leave on our world in the years ahead – the panel offered mixed prospects.
Gardiner struck an optimistic view and said that the global economy and capital markets would climb the initial 'wall of worry'. Living standards, he predicted, would be higher in 2025 than they are now, while the global economy might be 10 per cent bigger in five years than it was at the start of this 2020. 'We were heading in the direction of a fairer outcome and that will be amplified to an extent,' he said.
Fordham predicted that Brexit 'may not' take place as a result of the pandemic. 'The reality is that this crisis has done more to reduce globalisation and bring back borders more than Brexit would ever have done,' she opined.
Make or break for EU
She also pointed out that this is a 'make or break' moment for the EU. 'The public is more sympathetic to look at a solution that shares the burden and promotes more solidarity than the leadership is,' Fordham said, adding that she was 'optimistic' on the future prospects for the bloc.
Dr Banerjee, meanwhile, was optimistic that there would be a 'new normal' in terms of how healthcare is practiced and how we fund our health service. 'Even if there is a second wave, I'll be confident that we will get through this,' he said of coronavirus.
Amsterdam, meanwhile, was not so hopeful, claiming that there will be a 'very long, very hard period of adjustment' ahead. 'We're going to have a whole new class of unemployed. We're going to need massive bailouts of some key sectors. When we reach something like what we view as normal, it will look very different,' he declared.
Arun Kakar writes for Spear's  
More coronavirus coverage
'The market could be on pause as opposed to finished' – property advisers react to Covid-19
How the Coronavirus outbreak exposes the 'central weakness' of China's regime
The very best London restaurants offering home delivery and takeaway during the coronavirus crisis
Charities need 'unrestricted' donations right now – Covid-19 appeal from the Charities Aid Foundation
Doctors' advice to HNWs: Stop jetting around and don't buy tests over the internet
'I have seen a number of investors bail out now' – private client advisers react to Covid-19