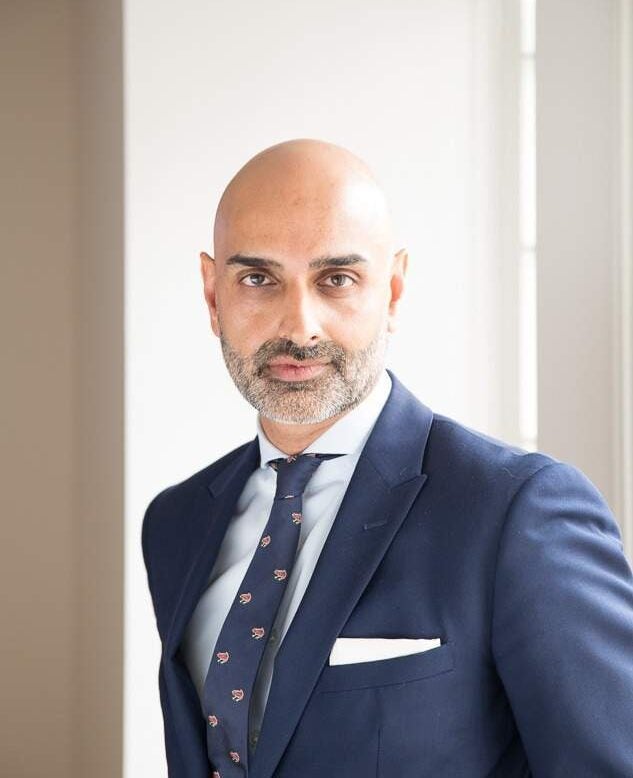 Spear's meets Hari Hundle of TwinFocus Capital, a new, boutique, 'multi-single' family office that's making waves in Mayfair. Alec Marsh reports. 
Just along from Brown's on Albemarle Street in Mayfair, a small revolution in wealth management is taking place; one optimised to the needs of the ultra wealthy. US boutique TwinFocus opened up shop here last September, and it already has two very substantial UK families on its books. At the heart of its offering is a holistic and technology-enabled approach, uniting wealth planning, investment advisory and client services.
But there's a unique concept here too – they call themselves a 'multi-single family office'. And the idea has legs. Since being founded by twin brothers Paul and Wesley Karger in Boston 13 years ago, TwinFocus now serves 35 families in the US and the UK, with an AuM of $6.5 billion. Heading up the UK operation is London-born Hari Hundle, a quietly spoken veteran of Credit Suisse and JP Morgan, who explains that the multi-single family office offering is for those in 'the hundred to the billion net worth' range.
'Our clients feel like they are the only client of TwinFocus,' he tells Spear's, 'whilst benefiting from the institutional structure of having more than one family and the investment that allows us to make.'
Their approach is to 'advise on everything – the liquid and illiquid, from investments to taxes, real estate, philanthropy and everything in between'. 'It's a total balance-sheet approach that considers how all these factors interact,' continues Hundle. 'We look at everything to work out the net-wealth statement. Apart from personal pensions and personal homes, we consider everything in the net-asset pool.'
This helps them see the bigger picture: 'Our view is that if we can constantly be with clients through their life-cycle, we're giving them more considered advice – as opposed to being transaction driven.'
Then there's the quality of the advice, which the economics graduate believes is better from a 'multi-'family office than from an SFO. 'I ran a single family office for several years and saw the benefit of it as being sole adviser to the client,' he says. 'But I also recognised the limits. Either it's size-constrained or, more often than not, it's led by a family who have very specific interests and tend to support that interest – but do they have the structure to look at everything at the same level of capability?'
Authentic voice
Hundle also warns of 'yes' cultures growing in SFOs. 'Some family offices encourage an environment of critique and empower their people,' he explains. 'But that doesn't always happen. For me it was very important to bring the service offering and authenticity of a single family office, but to not be employed by that family.'
And that's at the heart of the TwinFocus offer: it's a boutique SFO with the independence to prevent its advice being compromised. SFOs are expensive too. Hundle points out that TwinFocus will typically charge less than families expect.
'For the family that's multi-banked, the individual that's about to make a lot of money and will not be with one institution, or the family that's gone through the family office experience (with children who want to do their own thing), our model is interesting.' Because of the cost involved, Hundle believes that 'generally speaking, people are under-advised' when it comes to wealth planning.
Drawing on the expertise of professional partners, as well as John Pantekidis, the firm's tax expert and CIO, he says TwinFocus can help clients formulate a long-term plan for the family, encompassing next generational needs, as well as the tax efficient disposal of businesses, and the management of existing assets.
With investments, he says, 'we don't have our own product, and we don't have our own fund. We are independent.' They look to invest in the brightest managers around the world – not the traditional large funds which the big banks tend to promote.
'We also really recognise the value of beta to keep costs down in the areas where markets are pretty efficient,' he adds. 'Where we really add value is bringing that whole portfolio together – and being the conductor.'
The firm also prides itself in doing the 'boring stuff' well: 'If a client wants to buy a home, or set up a trust, we do all of that,' he says. 'Our resource is split along planning, investment and client services. Then the overlap of all that is technology – reporting and really trying to bring it all together so that we can get a holistic overview.'
Currently working to engage a third family in the UK, Hundle insists that its growth aspirations remain firmly conservative. 'I do think that there's a cap with our business,' he says. 'There can come a point when it just becomes too big. At TwinFocus, we are much more tailored and individual.'
Alec Marsh is editor of Spear's 
Read more: