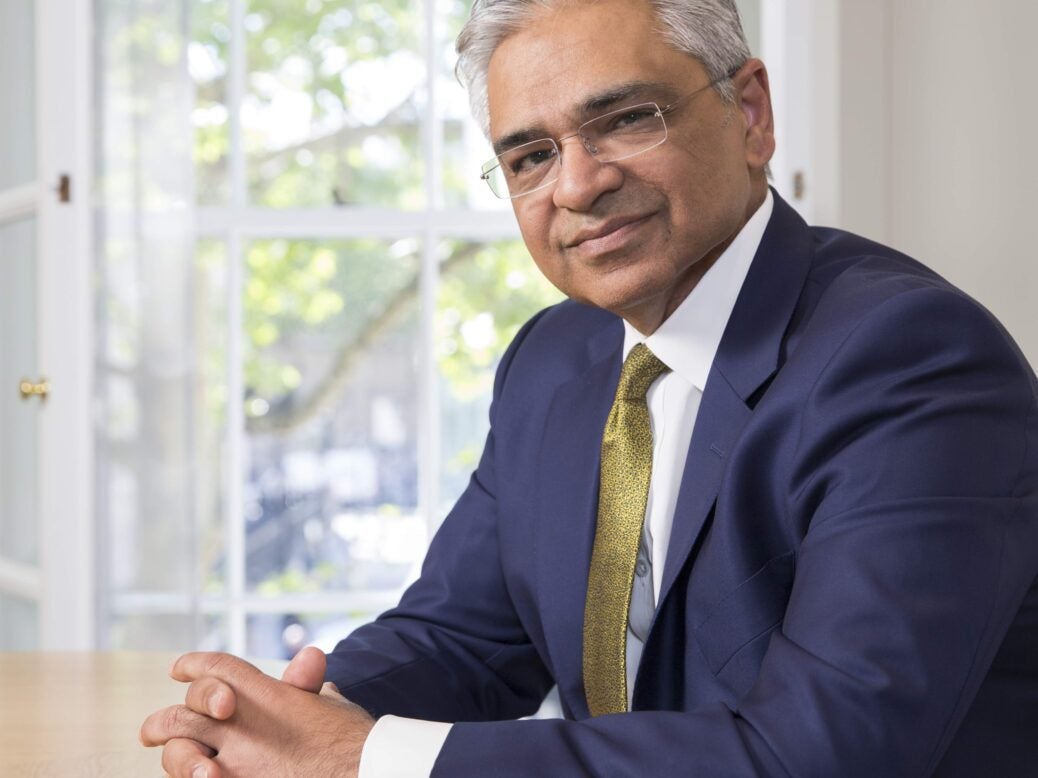 When clients join Coutts, they get far more than a typical banking offering, as its managing director tells Arun Kakar
'We don't have any two Coutts clients who are the same,' Mohammad Kamal Syed tells Spear's when we sit down at the bank's striking Strand HQ. 'Everyone is unique. We work with clients and their families from a broad range of backgrounds and professions, from entrepreneurs and senior partners through to sports and entertainment personalities.'
The amiable Syed is managing director and head of asset management at the 327-year-old firm, which he joined in 2012. Although Coutts is the eighth oldest bank in the world, make no mistake: much like the artwork that adorns the airy London offices, its approach to client services in 2019 is resoundingly modern.
'Organisationally, we are focused on working with our clients throughout their financial lives in a way that is relevant to them,' says Syed. 'Whether they are still accumulating their wealth or are thinking about philanthropy or the next generation, we provide bespoke guidance and advice.'
And what does this entail? Almost everything, it seems.
'We're unique in the services we offer,' says Syed, 'because we provide a full range of financial planning and investment services – as well as more bespoke banking and lending options, including complex mortgages.' Client engagement comes from being on hand for clients 'as their needs change, and to help navigate life's challenges.'
Taking a consistently responsible approach and generating sustainable returns is a key aspect of how Coutts manages money. 'We want to make sure our investments deliver returns beyond the balance sheet,' Syed says. 'That's why we're interested in how well companies manage their impact on society and the environment, as well as their financial performance.'
Like-minded
When clients join, they don't just become part of a bank, but join a 'network that Coutts brings to bear,' says Syed, beaming. 'Clients have many shared objectives and want to speak to like-minded people. That might be work-related, industry-specific, or it might be their passions or interests.'
This might mean exclusive dinner invitations with thought leaders or renowned experts, or something like the firm's Investment Opportunity Service – for Coutts clients interested in making direct investments into promising small, private UK businesses with growth ambitions.
'There are plenty of great UK companies that are sometimes unable to scale at pace despite their uniqueness in their business model. This is where our clients and network can add significant value,' Syed notes. 'It's not just the capital; it's expertise as well.' It's for these reasons and more that clients don't see Coutts as a 'transactional institution', he notes.
That doesn't mean it isn't effective at putting numbers on the board. Close to Syed's heart is the bank's investment performance, which saw assets under management increase to £26.4 billion in 2018, having grown by over 41 per cent in just three years. Over a five-year period, its balanced fund has also comfortably beaten the performance of its peer group by 33 per cent to 23 per cent.
'We're focused on delivering long-term and sustainable value for our clients,' concludes Syed. 'We're very much an indispensable partner to our clients. It is a journey.'
* Past performance should not be taken as a guide to future performance. The value of investments can go down as well as up
This article first appeared in issue 69 of Spear's magazine, available on newsstands now. Click here to buy and subscribe.