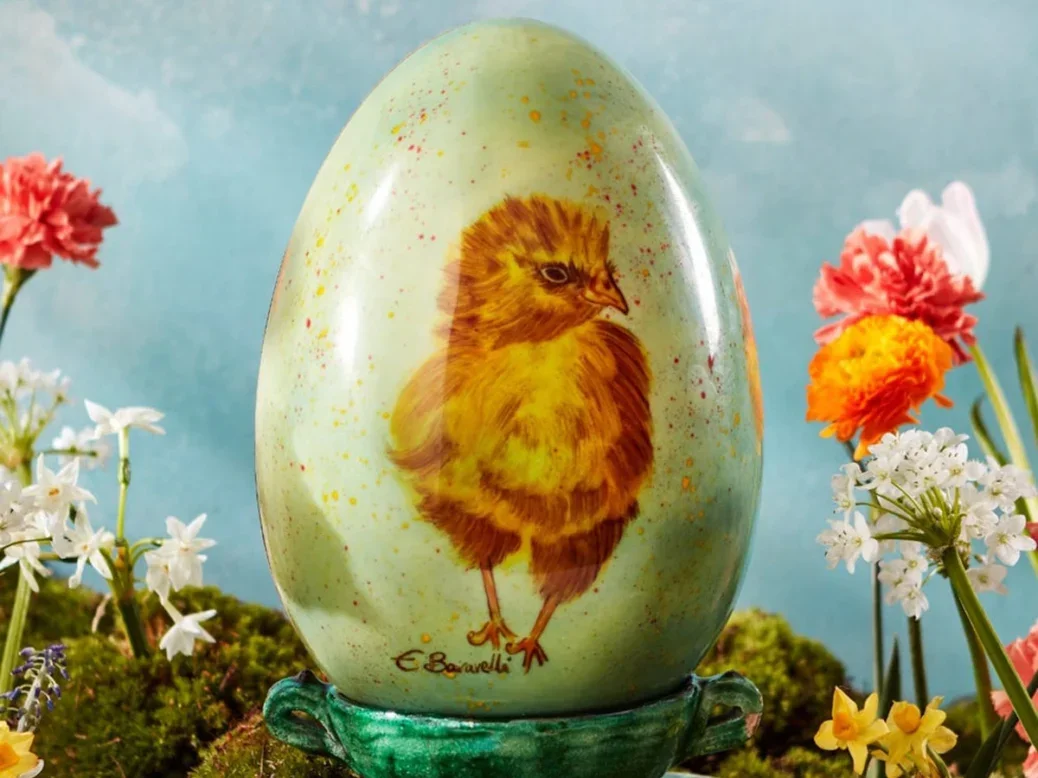 Featuring rich gianduja, fine Columbian milk and edible gold leaf, these luxury easter eggs are the Fabergés of the chocolate world
Gone are the days of a simple milk chocolate egg in a novelty mug. In these postmodern times, the market for Easter eggs has gone ultra-luxe, with refined ingredients and premium presentation taking centre stage.
Here, we round up the finest offerings from some of the world's leading chocolatiers.
Artisan du Chocolat Billionaire Easter Egg & Assortment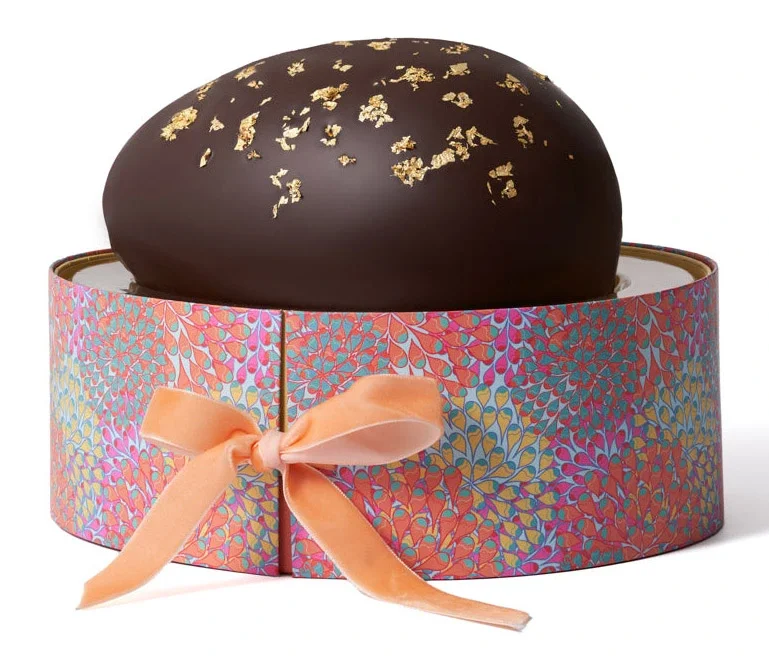 Decadent is the word that springs to mind when it comes to unwrapping this grand offering. Made from concentric shells of Fino de Aroma Colombian dark and milk chocolate, this beautifully-crafted egg is studded with chunks of delectable biscuit and generously layered with salted caramel.
The exterior has been hand-decorated with edible gold leaf, while a stunning display box houses a feast of ganaches, filled eggs, pearls and caramels.  
Venchi BacioDiDama Chocolate Egg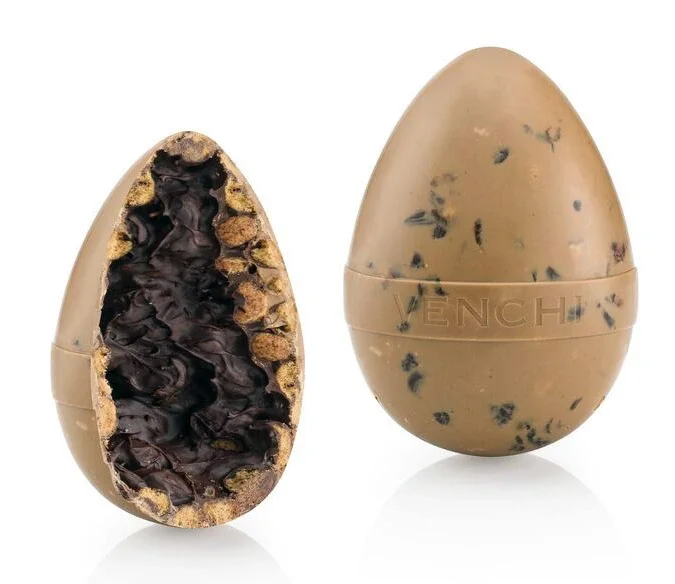 For those who enjoy their chocolate with serious texture and crunch, the gluten-free BacioDiDama is the ultimate Easter treat.
Crumbly, Piedmont hazelnut biscuit abuts rich, creamy gianduja and luscious dark chocolate in a gloriously indulgent confection guaranteed to delight any sweet-toothed recipient. 
Neuhaus Ballotoeuf Nutpaste Egg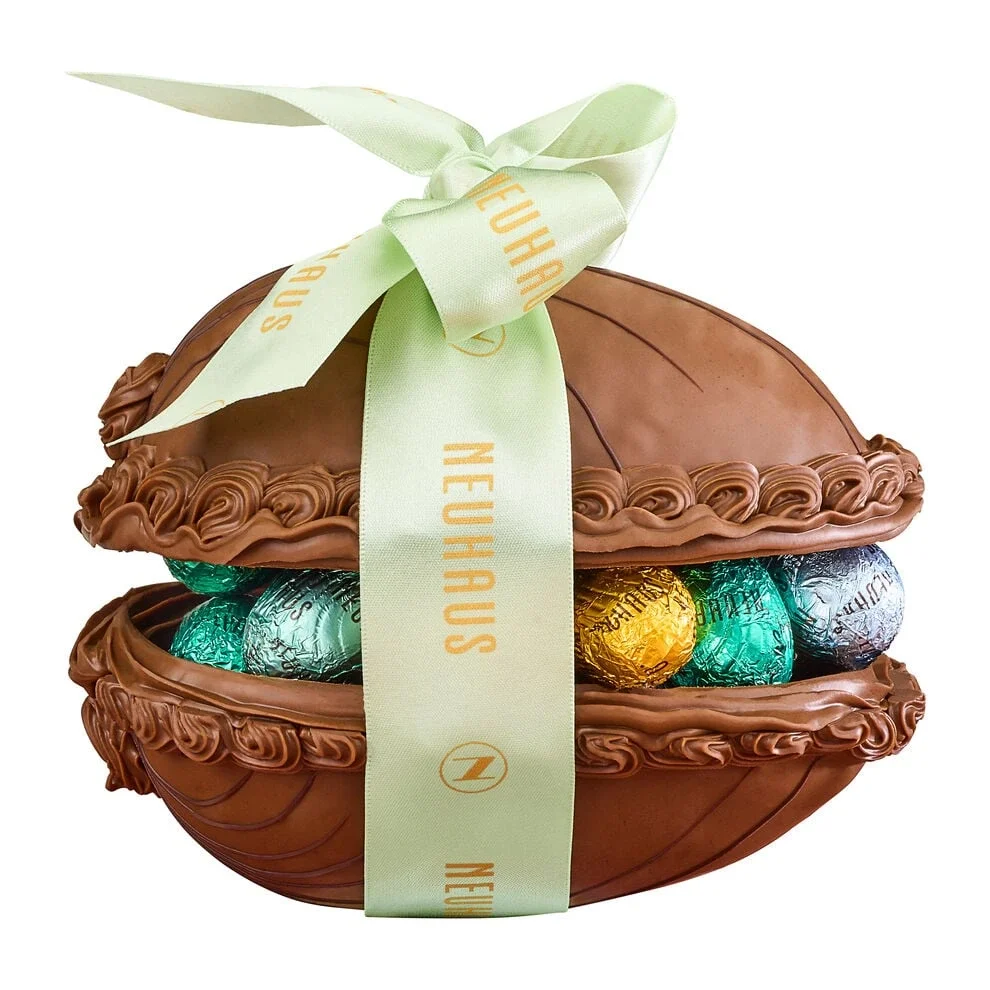 A deliciously crunchy handcrafted nougatine shell decorated with Renaissance-inspired swirls of gianduja, this bountiful egg is filled with twenty-five individually wrapped chocolate eggs in a variety of enticing flavours. It's all tied together with pistachio-hued ribbon and presented in a pretty floral-printed oval box.
GC Couture Cake Egg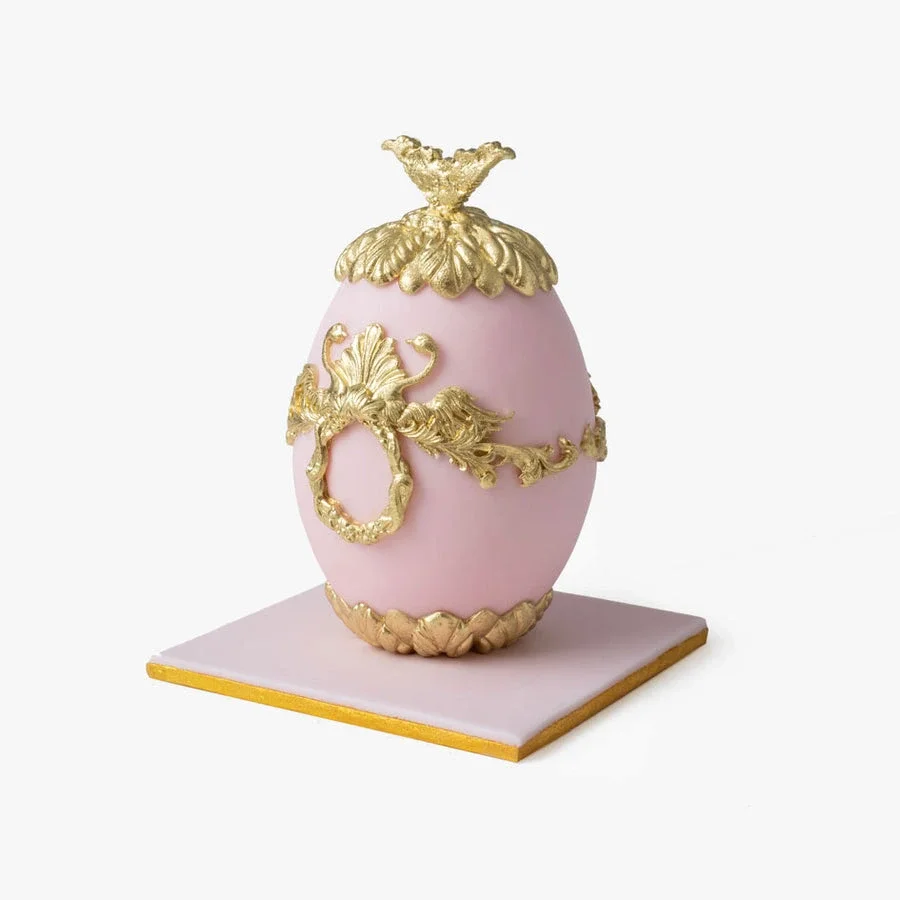 If you 're looking for a sweet egg treat without chocolate, GC Couture has an exquisitely-crafted twist with its statement regency-style cake eggs.
All come in a range of colours and flavours and can be tailored to customers' tastes, with add-ons including a cake plaque with a message and candles, or even balloons and a miniature bottle of Bottega Gold prosecco. Available for delivery within 20 miles of London's Mayfair. 
Melt Hazelnut Easter Egg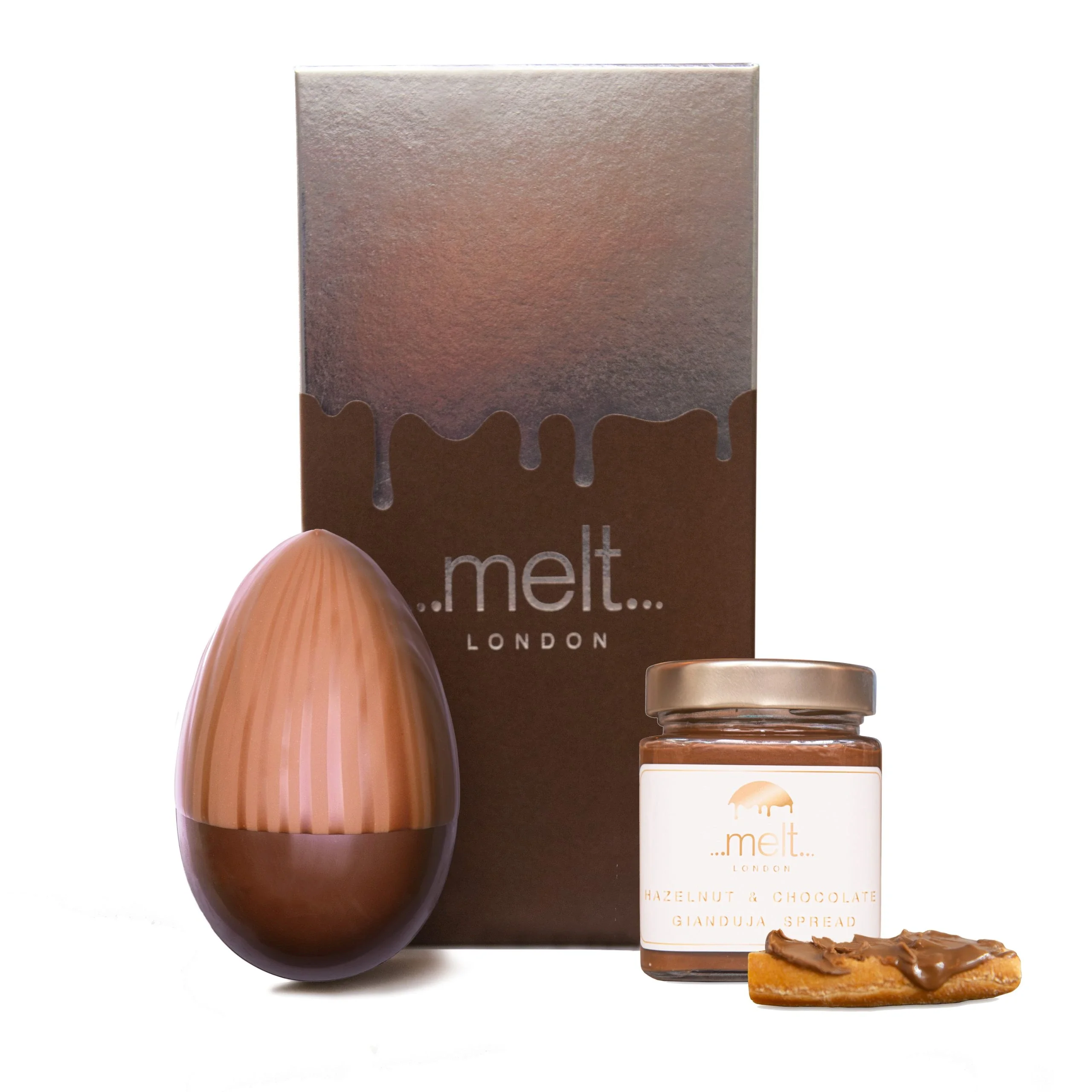 True chocoholics will adore this sensational two-tone offering, which comes with a jar of Melt Chocolate's signature chocolate gianduja spread.
Freshly made in Melt's West London kitchens, the eggs feature 50 per cent single-origin chocolate, delectably smooth gianduja and caramelised hazelnuts, all enhanced with a sprinkling of Maldon sea salt. 
Ladurée
Large White Chocolate Egg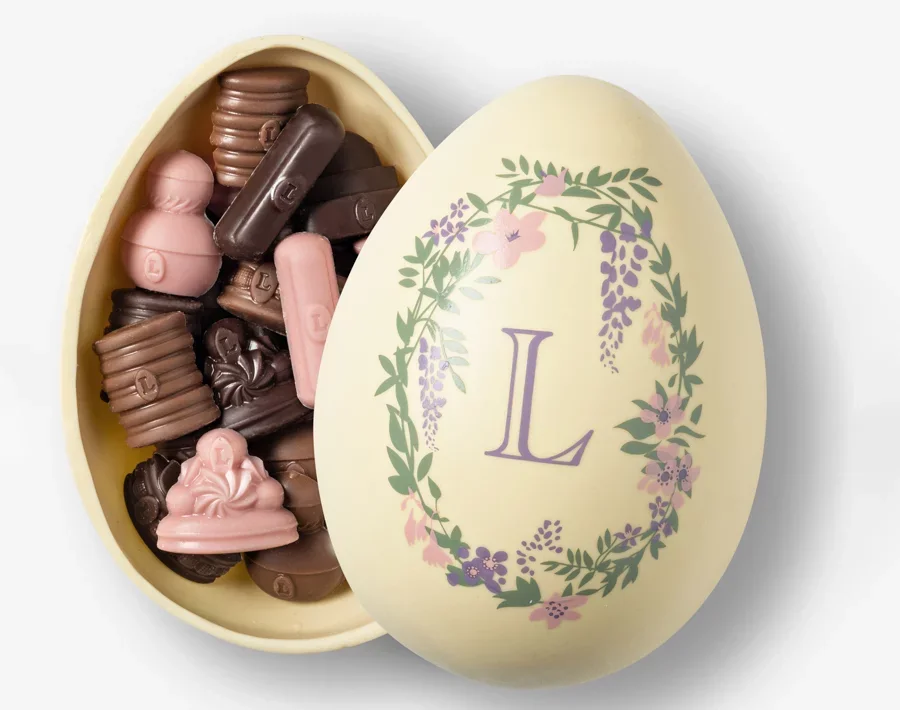 The purveyors of those world-famous rainbow macarons have created a delicate white chocolate egg decorated with Ladurée's signature laurels and florals, and filled with exquisitely-detailed chocolate figurines in a selection of tempting flavours.
Autore Dark Chocolate & Pistachio Easter Egg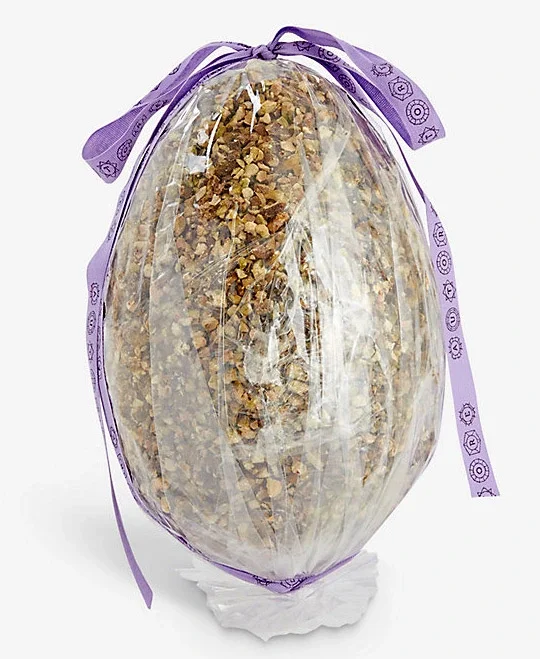 Exclusive to Selfridges, the Autore dark chocolate easter egg is the epitome of low-key luxury. Made from just a few simple ingredients, it's lavishly decorated with crushed pistachios. Presented in a wooden gift box and wrapped with lavender ribbons, it makes a generous – and delicious – gift for any Easter host.
Hotel Chocolat Unbelievably Vegan Ostrich Easter Egg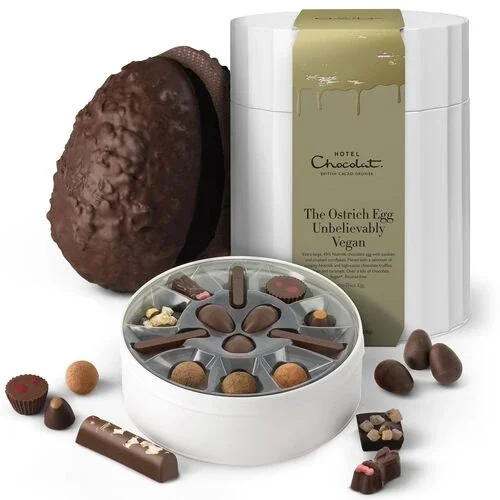 With its high street expansion, the brand feels slightly ubiquitous but Hotel Chocolat never fail to impress – and has done it again with this decadent vegan offering.
Created from dairy-free Nutmilk, the thick cacao-rich shell of this hefty Easter 'ostrich egg' is filled with twenty of their Unbelievably Vegan truffles, caramels, and pralines, plus a handful of irresistible mini chocolate eggs.
Fortnum & Mason Hand-Painted Chick Easter Egg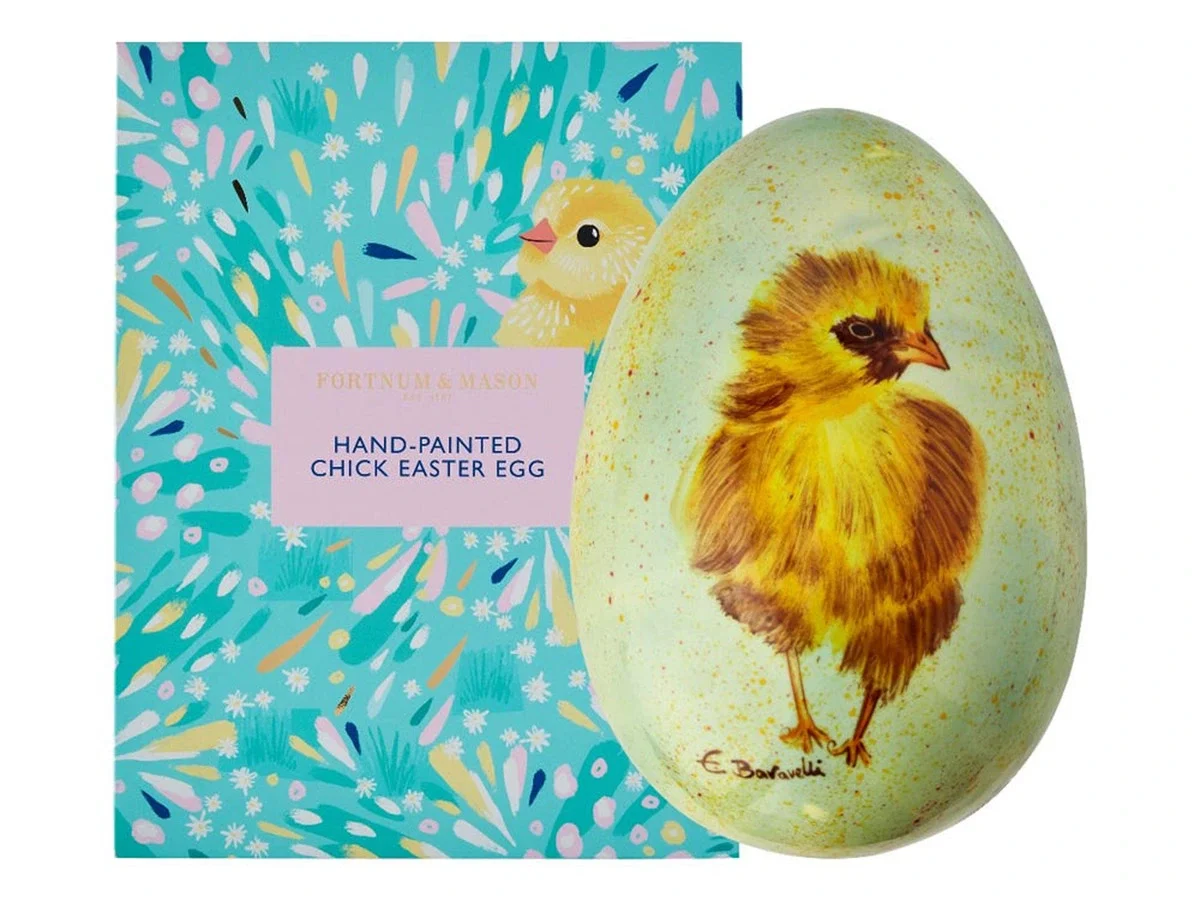 Layers of fine Colombian milk chocolate meet creamy 40 per cent cocoa solid white chocolate in this divine chick Easter egg, crafted by master chocolatiers in Wales.
For the final flourish, the show-stopping design has been painstakingly hand-painted with natural pigments, creating a truly special spring delight you'll want to savour.
Order your copy of The Spear's 500 2023 here.
More from Spear's: