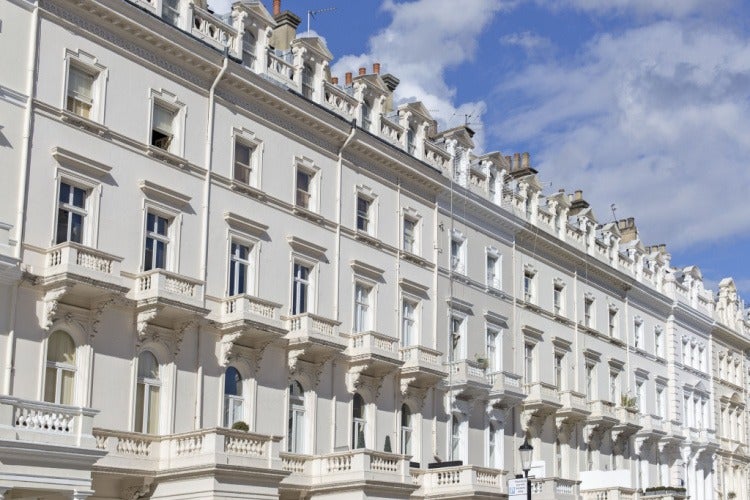 London and New York are driving a second consecutive quarter of double-digit growth in global prime rents but experts say the future of the market remains uncertain, writes Katharine Swindells
Luxury property rentals are booming amid a flurry of post-pandemic activity in the market, new figures from estate agent Knight Frank reveal.
Prime rental price growth fell slightly in the second quarter of 2022, but still remains very high.
Analysis of residential rents in 10 key cities shows growth peaked in the first quarter of 2022, with an average annual increase of 11.9 per cent, before falling slightly to 11.3 per cent in Q2.
Despite the dip, growth of prime tenancies – those let for a weekly minimum of £5,000 – is exceptionally high when compared to the past three years.
A Tale of Two Cities
The spike is led by New York, which saw annual growth in Q2 hit a whopping 39 per cent.
Prime rents in London increased by 27 per cent in the same period.
London's property market saw extremely high levels of prime rental price growth during 2021, gaining an almost 13 per cent average between Q1 and Q2, the figures show.
Growth has ebbed somewhat since and the second quarter of 2022 saw a more moderate rise of 4.6 per cent.
On the other hand, New York's quarterly prime rent growth has been consistently high in the past year.
The Big Apple's market for rented residential trophies reached 10.6 per cent in Q1 2022, before slowing to 5.9 per cent in the most recent quarter.
"Both New York and London have seen demand strengthen as cities reopened post the pandemic with city workers, international students and corporate relocations returning," says Kate Everett-Allen, Head of International Residential Research at Knight Frank.
"There was also a recognition of value with prime rents having fallen by between 15-20% in peak-to-trough terms during the Covid-19 crisis."
Singapore, Hong Kong and Auckland
Singapore comes in at third place in the annual prime rent growth chart with an increase of 15.8 per cent.
It also has the strongest quarterly growth at 8 per cent.
The boost follows the city's reopening in April, which led to an influx of professionals and expats choosing to rent.
On the other end of the scale, Hong Kong's border closures and travel restrictions have limited rental demand from expats.
HK's average prime rents are 2.1 per cent below where they were in Q2 2021.
In Auckland, the 1.6 per cent annual fall in prime rents is attributed to supply levels, as stock increased by an estimated 16 per cent year-on-year.
Knight Frank says the prime rental sector's future is uncertain as higher mortgage rates may increase both demand and supply.
Rising sales prices will push some buyers into renting, while the decline in buyers may turn some sellers into landlords.
Looking at past periods of high inflation, Knight Frank says residential rents have been more resilient than other property categories.
"The rate of growth is expected to slow but given higher mortgage rates in the sales sector, demand is likely to remain robust as would-be purchasers opt to rent util inflationary pressures ease and mortgage costs start to decrease," says Everett-Allen.
More from Spear's
£10m is no longer enough to buy 'an amazing family home' in prime central London
Meet the Irish property developer reshaping London's skyline