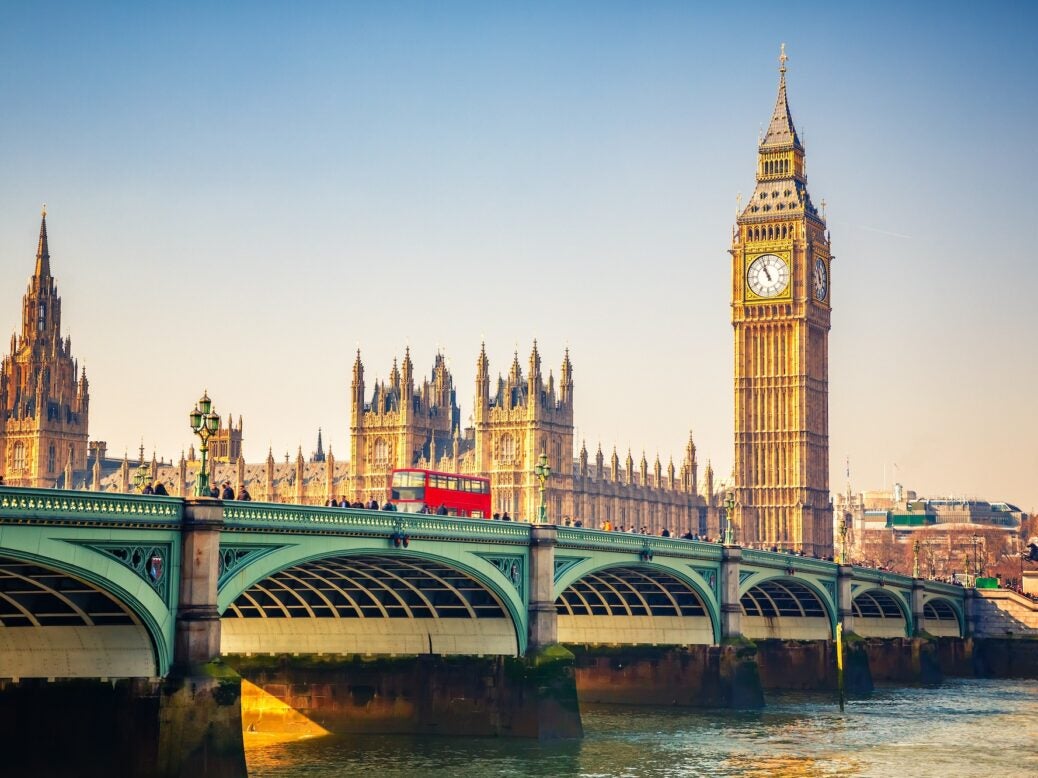 Knight Frank has released its 2022 Wealth Report, featuring research and data on the world of wealth, from luxury investments to prime property
According to new research by Knight Frank, London is the world's top city for the wealthy, ahead of New York and Paris.
In the firm's 2022 Wealth Report, which was released on 1 March, Knight Frank ranked cities across multiple criteria, including ultra high-net-worth populations, investment prospects and lifestyle factors such as global connectivity and universities.
UHNWs are defined by Knight Frank as individuals with a net worth of above $30 million, while HNWs are defined as an individual with a net worth of over $1 million.
In the ranking, London came out top overall as the most important city for the wealthy, leading in investment and lifestyle categories. In terms of the size of its wealthy population, it ranked fourth.
London continues to be a global hub for UHNWs, with its population worth $30 million topped only by New York, Tokyo and Paris. Los Angeles came in 5th in the ranking, followed by Hong Kong and Beijing.
In 2021, London's UHNW population grew by 8.5 per cent, reaching 9,906.
Analysis by Knight Frank also found that in 2021, London saw more cross-border private capital investment in real estate than any other city in the world, with over $3 billion invested. Cross-border investment made up 53 per cent of all private capital invested in real estate in London in 2021.
Collectively, US cities saw far and away the largest volume of private capital invested in real estate, but over 95 per cent was domestic investment.
In 2022, Knight Frank predicts this flurry of activity will continue, with 23 per cent of UHNWs saying they plan to invest directly in commercial real estate, and 20 per cent saying they will invest indirectly.
This private capital will likely focus predominantly on office property, Knight Frank found, as clients are growing more interested in logistics and healthcare property investment.
'Amid the record levels of private capital deployed in 2021, UNHWIs continue to recognise commercial real estate as a resilient investment,' says Alex James, head of private client commercial advisory at Knight Frank. 'Our forecasts indicate that investor appetite will remain undimmed in 2022.'
The UK is once again expected to lead, with Knight Frank anticipating the country will see $24 billion in cross-border private capital investment in 2022. London's dominance in this area is in part due to its leadership in green-rated buildings, as ESG continues to be a deciding factor for investors, as well as London's globally-diverse investor base.
Knight Frank found that, of the European prime residential cities, London ranked second for the number of nationalities represented among investors. In the UK's capital, investors in prime residential property hail from 45 different countries, topped only by Provence.
And, after a difficult two years for the London housing market, prime property the UK capital is anticipated to experience a strong rebound for 2022. While Dubai, Zurich and Miami are projected to see the largest growth in 2022, on top of their impressive growth in 2021. London is forecast strong growth of seven per cent in the coming year.
'The resilience of cities in the face of the Covid-19 pandemic has been stark,' Flora Harley, deputy editor of the Wealth Report at Knight Frank said. 'However, what will 2022 bring for the city? We are likely to see even more life breathed back into them as we enter the next stage of the pandemic recovery.'
Image: Shutterstock
Read more coverage of the 2022 Knight Frank Wealth report at Spear's