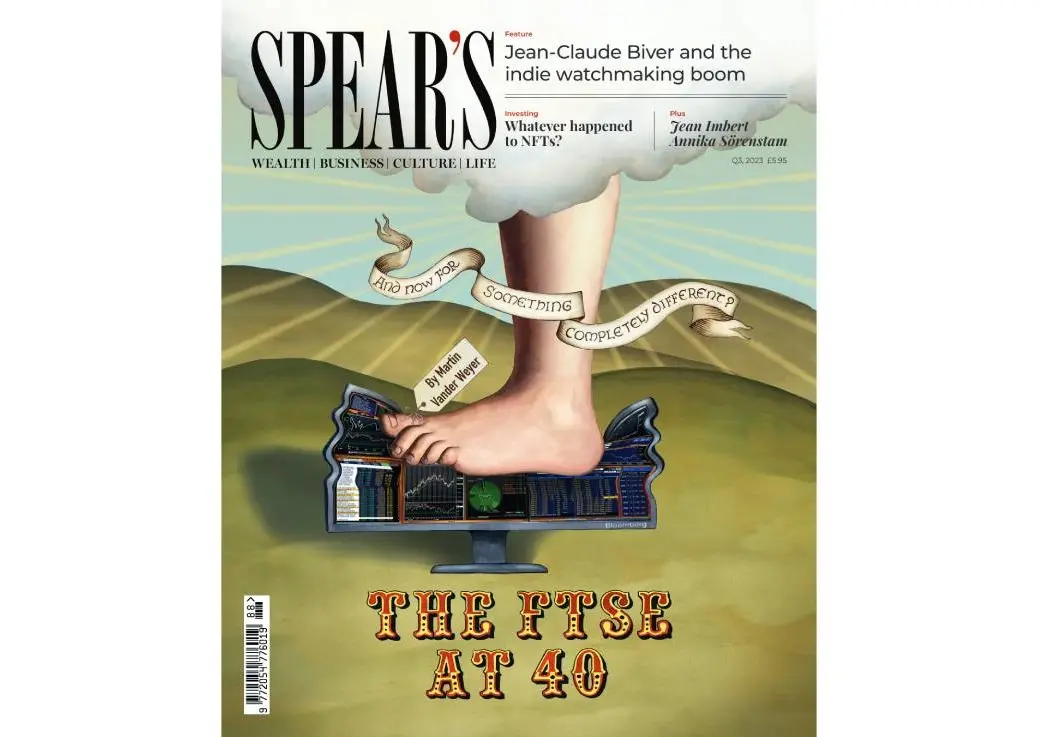 The UK is being left behind. That, I'm afraid, is the conclusion of many observers who have watched the London Stock Exchange (LSE) miss out on major listings that might – perhaps should – have taken place in London.
There are several recent examples, but Arm, the Cambridge headquartered chip-maker that opted earlier this year to list in New York instead of London, is perhaps the most eye-catching.
This matters, because of what it means for the whole of the UK economy, for the wealth-creators who help power it – and for investors, too. If the environment on these shores is not conducive to the growth and development of modern, tech-driven success stories, then we can expect all the attendant benefits of such businesses to dry up as well.
So perhaps, in the words of Monty Python's Flying Circus, it's time 'for something completely different'?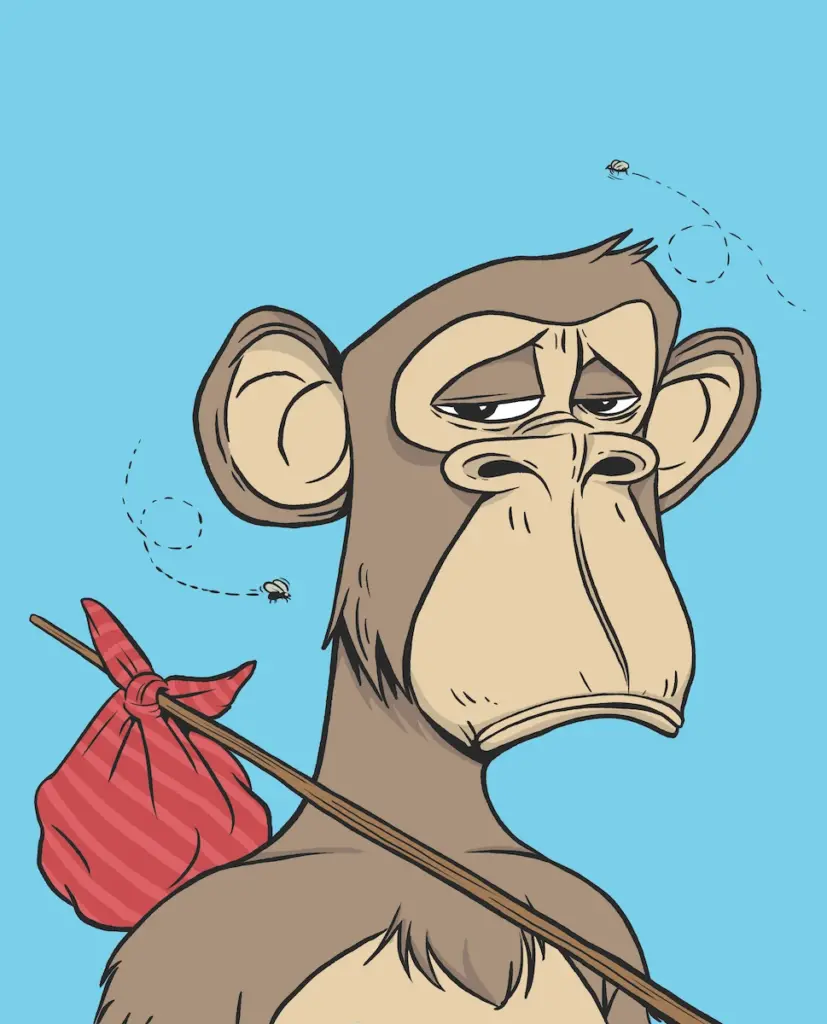 That's the question Martin Vander Weyer poses in his cover story, which marks the 40th anniversary of the creation of the LSE's flagship index, the FTSE 100.
Another of our main features in the new issue focuses on Heirs of Slavery, a new campaign group established by the descendants of slave owners. The group's members are calling for politicians and others to do more to address the societal imbalances bequeathed by their own forebears. But, as Simon Usborne reports, the road to reparations is unlikely to be smooth.
[See also: Cities for the rich? New report charts rising costs of 'living well']
In this edition of the magazine our Briefing section is devoted to family law. Spear's Head of Research Ian Douglas reports on the findings of our own survey of leading practitioners in the field and finds them full of praise for the introduction of 'no-fault' divorce.
Opinion is not so one-sided, however, when it comes to the role played by Resolution, the membership body that aims to reduce conflict in family law. Rasika Sittamparam hears from some in the field who believe the organisation could do more to stem the less positive tendencies of certain members.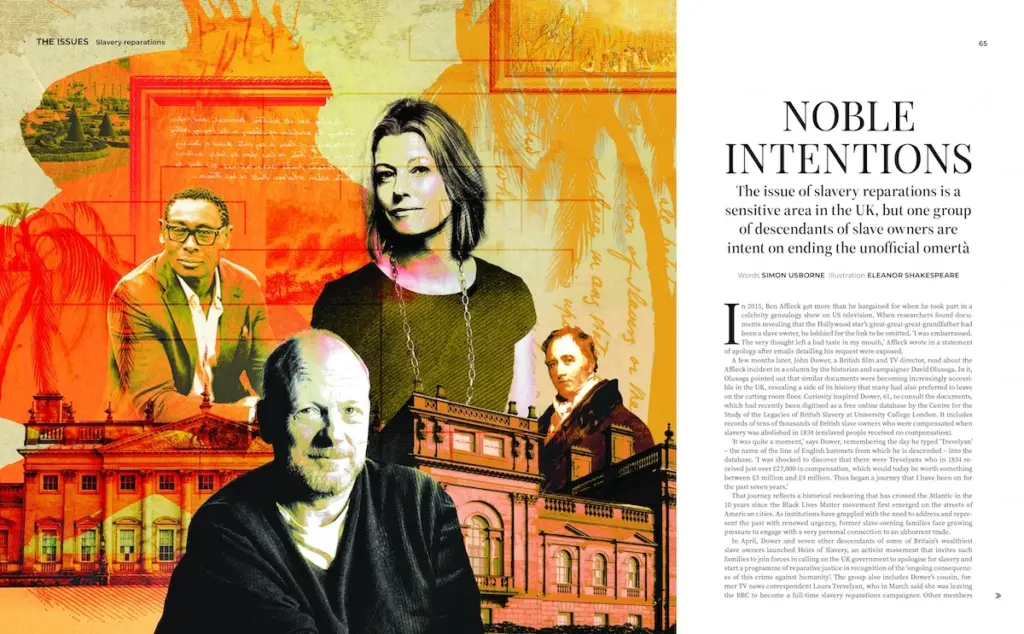 Also in the Briefing, Rory Sachs canvasses opinion on the practice of 'conflicting out' (p38) and garners advice from the experts on how high-profile figures and HNWs should handle the announcement of a split from their partner. We also meet Diana Hamade, Dubai's doyenne of divorce, and hear from other lawyers in the Middle East about the implications of the region's evolving family courts for expats.
[See also: How to succeed in private equity: lessons from Sachin Khajuria]
I sometimes like to point out that if we published only our Arcadia section, it would be a rather good (albeit short) magazine in its own right. This time, that's as true as ever. Nick Foulkes opens proceedings – and marks the passing of the final series of Succession – with a treatise on the demise of stealth wealth. He's followed in the batting order by regulars Daisy Dunn, Alec Marsh and Sam Leith, who are all in mid-season form. Sam, in a break from his usual style, writes in praise of tax avoidance. But I promise, it's not what you think.
The section's tail-ender is Joseph Bullmore, who finishes with a characteristic flourish – and a story about the burgeoning role played by padel courts, as hotbeds of business networking.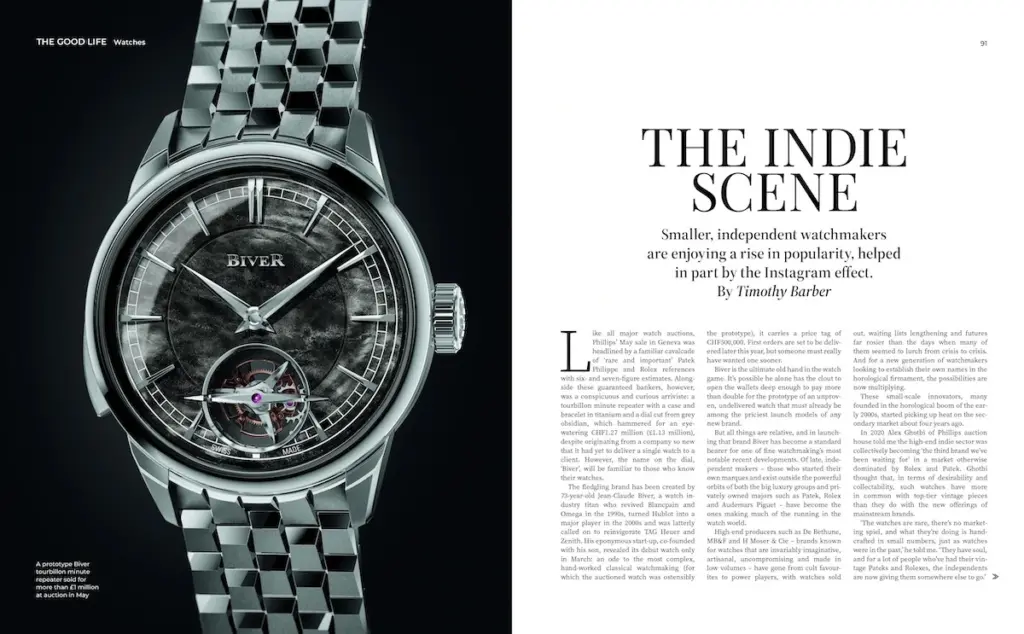 The Good Life portion of the edition lives up to its name. I speak to Jean Imbert, who may be the hottest chef in Paris, and perhaps even the world, right now. He has taken on the mantle of Alain Ducasse at one of the French capital's most symbolic kitchens — that of Plaza Athénée. When it was announced Imbert would step up, he was dismissed by some as a product of television, social media and celebrity friendships. The reception he has received since (not to mention a Michelin star within nine weeks of opening) has quickly cast that to one side. It's easy to see what Pharrell Williams, who teamed up with Imbert on a restaurant in St Tropez, sees in his collaborator.
There's also space for wonderful contributions from Timothy Barber (on the independent watchmakers whose pieces are in high demand with serious collectors), Mark Walton (who takes a shine to a cult classic in waiting) and jewellery expert Sarah Royce-Greensill, who makes her debut in the magazine as she delves into the issue of gemstones' provenance.
As ever, I hope you enjoy the magazine.