After a year dominated by inflation, expect recession to be the top theme of 2023 — but investment opportunities are abound, UK wealth managers tell Spear's…
Recession has replaced inflation as the main theme shaping investment choices in the next few months, according to several UK wealth managers.
'I think investor attention will increasingly shift from focusing on inflation to the deterioration in the economy and recessions,' says Jason Hollands, managing director at Evelyn Partners.
Inflation data out last week for both the US and UK shows the pace has fallen back. 'There is optimism out there that while inflation is going to remain elevated for a while, the peak has now happened and it should start to fall through next year,' he adds.
From an investment point of view the attention will shift from inflation and what that means for interest rates to the impact on the real economy of tighter financial conditions. Which companies are most exposed to a downturn?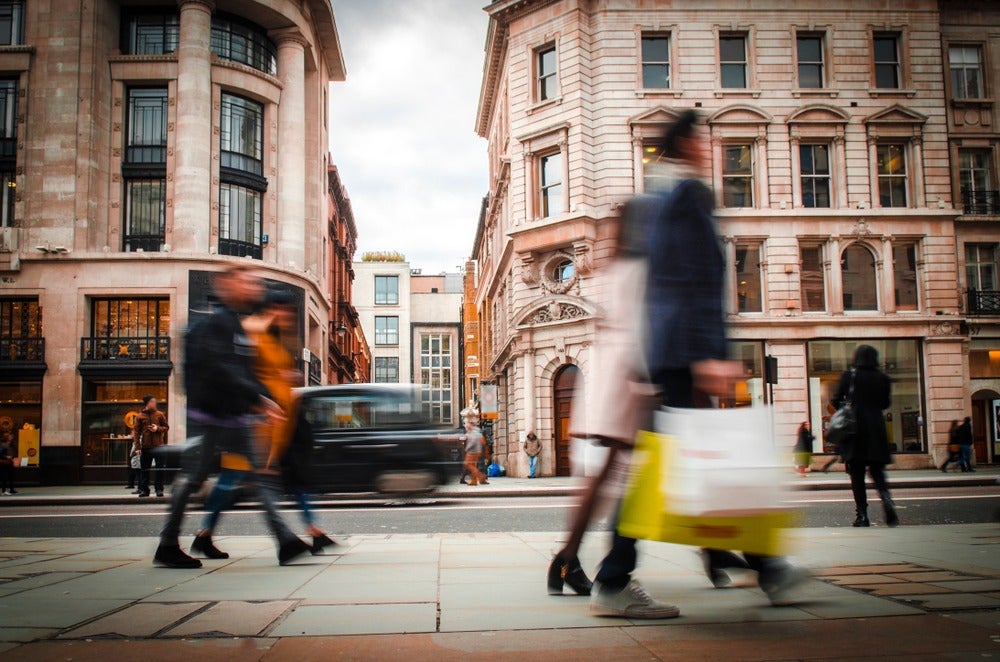 'The thing to watch out for next year will be earnings taking a hit in some businesses,' says Hollands. 'So in the stock market we think areas more exposed to the consumer, like retail and hospitality, will find it more of a struggle, and real estate will also find it tougher in a higher rate environment.'
The UK's FTSE 100 index, though unloved for a long time, has been a relative standout in global stock markets this year, thanks in part to significant exposure to energy and less in tech.
Hollands believes that will continue and Evelyn favours exposure to defensive sectors, like healthcare and consumer staples (from bleach to teabags, etc), which prove resilient throughout the economic cycle.
Rupert Elwes, director and head of private clients at Waverton Investment Management, agrees recession is a top theme which will have big consequences in 2023.
'This year has been defined by outperformance of value and deep-value names as discount rates have risen. Into 2023, some of the growth and high-growth names could start performing again if rates do peak out and then start falling.'
Though recession fears dominate and managers have a cautious outlook, Elwes believes there could be some positive surprises, from the reopening in China to the weakening dollar.
'Retaining a degree of optimism remains sensible,' he adds. 'Valuations, in most regions, are reasonable (versus 10 year averages).'
Bonds to outperform stocks?
All the wealth managers canvassed by Spear's were positive on bonds.
Elwes said Waverton has been buying UK gilts and adding to duration for the first time in a while. 'More than ever there is a need for a disciplined approach. You have to focus on companies with sustainable competitive advantages; ensuring they have pricing power, which will be particularly important in an inflationary environment.' 
Christopher Lewis, head of investment strategy at Cazenove Capital, sees increasing opportunity in corporate and government bonds. '(We have) a preference for short-dated bonds in the near term, with an eye on extending maturity to increase defensiveness.'
'If we are going into a recession, which seems likely at this stage, bonds have historically outperformed equities – certainly in the early innings of an economic slowdown,' says David Henry of Quilter Cheviot Investment Management.
'Therefore, I wouldn't be surprised to see bonds outperform stocks at some stage during the coming year.'
Equity picks for 2023
On the equities side, Henry said 'a real dogfight for every pound in consumers' pockets' next year will mean companies that can maintain strong earnings will prosper.
Netflix is one of his top 2023 picks. 'Pay TV is a relatively defensive sector. If my personal finances were to take a dive my Netflix bill feels less exposed than my Sky bill. The ad-supported move will help reduce churn and support margins by increasing average revenue per user.'
The luxury brand LVMH is another. 'Luxury doesn't spring to mind as a recession hold, but the performance of luxury goods often doesn't match what people expect during a recession. We think LVMH has some wonderful brands.'
Hollands tipped gold to advance next year. 'As the dollar starts to weaken gold becomes more accessible to buyers in other currencies. Another factor which should help gold is we are seeing very significant buying of gold by central banks, particularly in emerging markets.'
Chaos in crypto markets could also aid the yellow metal, with some investors sceptical of paper currencies, like many crypto buyers, maybe going back to owning gold instead.
Emerging market equities could be 2023's wildcard
Hollands believes emerging market equities could be the 'wildcard performer' of 2023.
'They have been held back by the very poor performance of Chinese equities over the past two years,' he says. 'China is now easing Covid restrictions after mass protests and is also one of the few countries running quite a loose monetary policy, so their stock market could see a rebound.'
Preparing for 2023 and beyond
The turbulent economic backdrop, together with changes announced in the autumn statement, underline the need for 'financial planning and tax advice to navigate a more restrictive environment,' adds Hollands.
Mary Haly, director and portfolio manager at Waverton, says the 'political turmoil of recent months' and increased likelihood of a Labour government at the next election, to be held no later than January 2025, has ramifications.
'It is widely expected that there will be changes to taxation and Labour have hinted at changes to non-dom tax advantages as well as changing the charitable status of private schools – both of which will impact many of our clients and their families.'
Will Wainewright is founder of hedge fund and private market news website Alternative Fund Insight