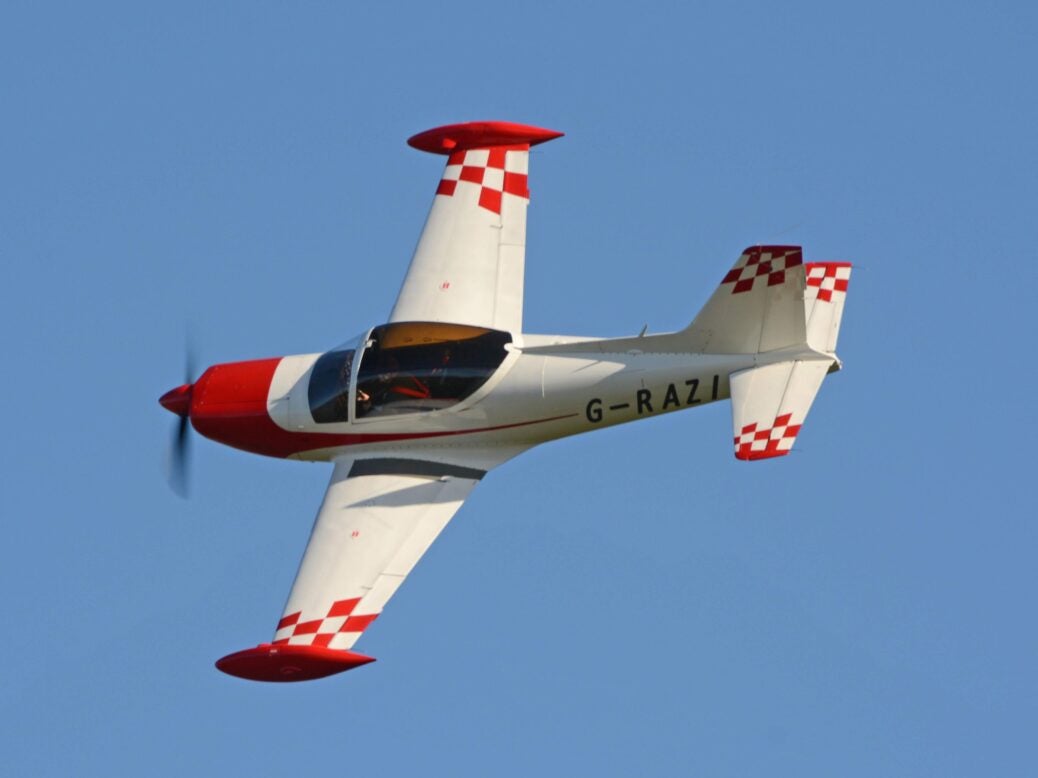 The SIAI-Marchetti SF.260 is a classic that brings inimitable Italian flair to the flying experience, writes Ben Griffiths
For anyone who loves flying it is easy to see beauty in almost any aircraft. But sometimes an aeroplane comes along that instantly captures the heart and soul and has you making rapid calculations about how you might finance one of your own.
The SIAI-Marchetti SF.260 falls into this category. Finally coming faceto-face with this stunning aeroplane at the magnificent art deco Sywell Aerodrome in Northamptonshire took my breath away. This incredible Italian thoroughbred is a 1960s masterpiece that would grace any hangar and fulfil the dreams of many pilots hoping to combine serious utility – speed and range to go places – while providing tremendous fun and pure flying experience.
Conceived by aircraft designer Stelio Frati, the SF.260 was built with combat in mind and continues to be popular with military air arms, whichview it as an excellent training platform and potential ground attack aircraft.
It remains highly desirable and is all the more coveted because it is so unusual in British skies. With just ten of them on the UK register, this makes the SF.260 a rarer sight than the iconic Spitfire.
I'd always wanted to try out this aircraft for size. The test aircraft is the oldest SF.260 still flying and has serial number 102 – the second to roll off the production line. Having left Italy for Germany, it was restored by Meier Motors in Bremgarten and was more recently acquired by today's owner, Paul Freeland, in 2014.
First flown in 1966, the aircraft has the distinct feel of a vintage Ferrari, with acceleration to boot and a smart red and white paint scheme with matching red trim on the charcoal leather seats. I could easily imagine Enzo Ferrari himself zipping around Europe in an SF.260 between meetings back in the day.
High fashion
The seats are unusually comfortable for a light aircraft and are raked, so you're leaning quite far back. This affords a superb view along the razor-sharp wings, which end in bulbous yet streamlined wingtip fuel tanks. For some reason these tanks give the SF.260 an extra level of style, reminiscent as they are of the flowing bodywork on a vintage Italian car. It all contributes to the Marchetti's beauty when paired with a tapering fuselage topped with clear bubble canopy affording an all-round view.
The instrument panel is quite cluttered. No glass cockpit displays in this model; instead it boasts a large collection of traditional dials and gauges. Most impressive of all are the stick-top grips with their prominent red buttons on top. Although the controls do lend themselves to fighter pilot fantasies, these buttons are not to fire guns, but to control the push-to-talk switches for the radios.
With a retractable landing gear and variable pitch Hartzell propeller, the SF.260 is classed as a complex aircraft but feels easy to fly. It is stable and will remain in whichever attitude you select, including the turn, carving graceful manoeuvres through the sky. Winding up to some aerobatics, the stick forces are quite heavy – you have to physically push the controls to make the aircraft respond.
But unlike some sporty types which can feel quite twitchy, the SF.260 needs more than finger and thumb on the control column. Once you're used to the need for a firmer hand on the stick it becomes intuitive. The thin wings and aerodynamic design mean it is very slippery and fast, no doubt aided by the flush riveting which cuts down drag. As it sits quite close to the ground, it's essential not to flare the SF.260 too much or you risk smacking the tail on the runway. However, being a nose-wheel aircraft, the Marchetti is very handy in a stiff crosswind that would have most taildraggers remaining in the hangar.
Decent value
So what does this much fun cost? Some examples can be picked up for around £150,000, with newer versions rising to £200,000-plus. That's quite a lot for a vintage touring machine that is also capable of aerobatics. However, good examples of the SF.260 do hold their value well and remain popular around the world.
Many are registered in the US, and Italian defence company Leonardo continues to manufacture new versions to this day, although the new aircraft cost more than £250,000 and are largely built for air forces.
Paul Freeland has recently gained his display authorisation, meaning he's checked out to fly at air shows and should start appearing before the public in 2019. With that in mind, the SF260 is a brilliant crowd-pleaser.
On the ground the SF.260 just looks like a proper aeroplane, and its jolly paintwork produced plenty of admiring smiles from onlookers – as well as those inside the cockpit. Best of all, for sheer enjoyment the SF.260 has masses of appeal and remains a highly desirable piece of kit. I'm starting to save up now. Only one word can suffice for this Italian stallion: bellissimo!
Ben Griffiths is a private pilot and journalist specialising in aerospace and defence