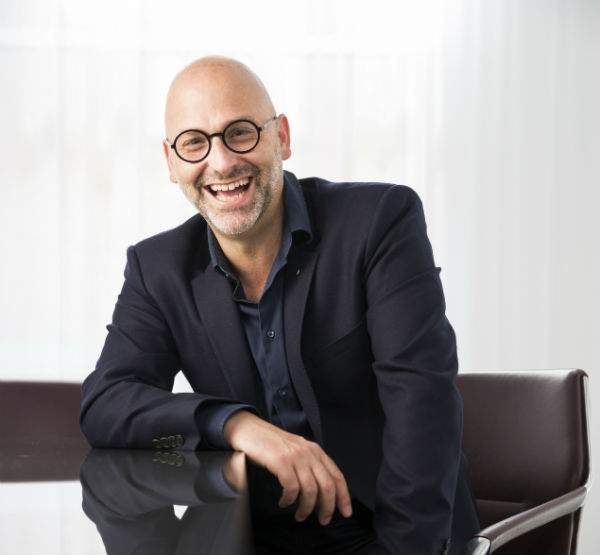 There are new names in the prestigious Spear's top tens of both the tax and trust lawyers and tax accountants, after a year in which the finest financial minds battled Brexit, a snap election and the government's U-turn over the Finance Act, writes Christopher Jackson
That the Gordian knottiness of UK tax law is a headache for UHNWs can't be doubted: 'It's unbelievably complicated, and that's a pity,' notes one of our Top Recommended tax and trust lawyers, Robert Blower of Charles Russell Speechlys.
And so it is. But, if anything, that long-standing problem has been compounded in recent years by the additional burdens of the Common Reporting Standard, about which some – but not all – of our top lawyers and accountants were scathing this year. Added to this has been the fudged non-dom legislation, and an altered public mood in which 'offshore' is now a dirty word.
However, each practitioner in our index has mastered the required detail and in some cases have unmatched knowledge of what the government is up to. These are the people who know their tax so that the busy HNW doesn't have to.
Heading up our (alphabetically listed) top ten tax lawyers is the Queen's solicitor Mark Bridges, who worries this year – as many do – about the prevailing political uncertainty. He sits again this year alongside his fellow Farrer man Russell Cohen, who reports that UHNWs have become 'more sophisticated and more international in their requirements'.
They are joined by the evergreen Jonathan Conder of Macfarlanes – who tells us of his extremely busy year preparing for the Finance-Act-that-wasn't – and Ashley Crossley of Baker McKenzie, who describes his Chinese client base for us. Also retaining her place in the top ten is Spear's contributor Ceris Gardner. Meanwhile, the likeable Simon Rylatt of Boodle Hatfield – another perennial in the top ten – notes an influx of Middle Eastern clients.
New in the top ten this year is Payne Hicks Beach's Robert Brodrick, who insists on the continued popularity of London post-Brexit. Also bursting into our elite group is Macfarlanes' Charles Gothard, who impresses with an exceptionally international practice. Meanwhile there's a return to the top ten for John Riches of RMW Law, who also has a consultancy with Withers: Riches has been liaising with the government on the introduction of the CRS.
Our list of tax accountants shows a similar mix of continuity and change. Paul Ayres remains one of the standout figures at BDO and has had a busy year with, he says, many 'people coming out of the woodwork' to review their affairs. Spear's Private Client Accountant of the Year in 2016 Mark Davies, the head of Mark Davies & Associates, also retains his place.
James Hender of Saffery Champness returns to our top echelon, and notes changes brought about by the next generation of wealth. Another long-standing member of our list, Elizabeth Henson of PwC, describes an impressive year, with 18 per cent growth fuelled out of Africa and Asia. Paula Higgleton of Deloitte also continues to impress: this year she observes a shift in her clients' priorities towards succession planning. The widely well-regarded Paul Hocking of Frank Hirth sees some serious competition for the UK in the shape of the new Italian regime: 'They've taken the best features of our system and made it fit for purpose,' he says.
Returning to our top ten is Simon Jennings of Smith & Williamson, who has much to say about the current political uncertainty, calling both the EU referendum and prime minister Theresa May's snap election 'completely unnecessary'.
A new top ten entry is Greg Limb of KPMG, who is now the best port of call at the Big Four firm given Dermot Callinan's imminent move to Saffery Champness. EY's David Kilshaw, who says clients are keener to be tax-compliant these days, retains his place. Completing the top ten is Wendy Walton, the BDO star who points to significant growth in the firm's US, Hong Kong, Switzerland, Canada and Singapore offices.
This time, Spear's also includes its inaugural coverage of the contentious trusts landscape. These litigations – often epic in nature and cross-jurisdictional – are increasingly common and can entail moments of high drama, as our feature on the strange case concerning the Nizam of Hyderabad and the states of India and Pakistan on page 83 shows. This year we include a short list of the top contentious trust solicitors: those who battle it out in the Cayman Islands, the Bahamas and the BVI. Think Jarndyce v Jarndyce in the sunshine.
All these professionals have got to where they have thanks to their understanding of the complexities of the tax landscape, and a wider understanding of the global economy. They prosper also according to the strength of their client relationships, and their ability to understand each individual's tax needs. For each of these, the knotty difficulty is not a reason to despair, but a chance to forge a solution.
This year more than ever before, they have had to adapt to a landscape of seismic change. Many who spoke to us showed weariness with the government's constant need to alter the status quo – but every one of them is up to the challenge of negotiating it.
Top ten tax lawyers
Mark Bridges  Farrer & Co
Robert Brodrick  Payne Hicks Beach
Russell Cohen  Farrer & Co
Jonathan Conder  Macfarlanes
Ashley Crossley  Baker McKenzie
Ceris Gardner  Maurice Turnor Gardner
Charles Gothard  Macfarlanes
Bart Peerless  Charles Russell Speechlys
John Riches  RMW Law
Simon Rylatt  Boodle Hatfield
Top ten tax accountants
Paul Ayres  BDO
Mark Davies  Mark Davies & Associates
James Hender  Saffery Champness
Elizabeth Henson  PwC
Paula Higgleton  Deloitte
Paul Hocking  Frank Hirth
Simon Jennings  Smith & Williamson
Greg Limb  KPMG
Wendy Walton  BDO
Article by Christopher Jackson – head of the Spear's Research Unit, with additional reporting by Matthew Hardeman, Rasika Sittamparam and Alicia Thomas
To enjoy all this and more, go to your nearest WHSmiths travel store or independent news agent or visit www.spearswms.com/subscribe