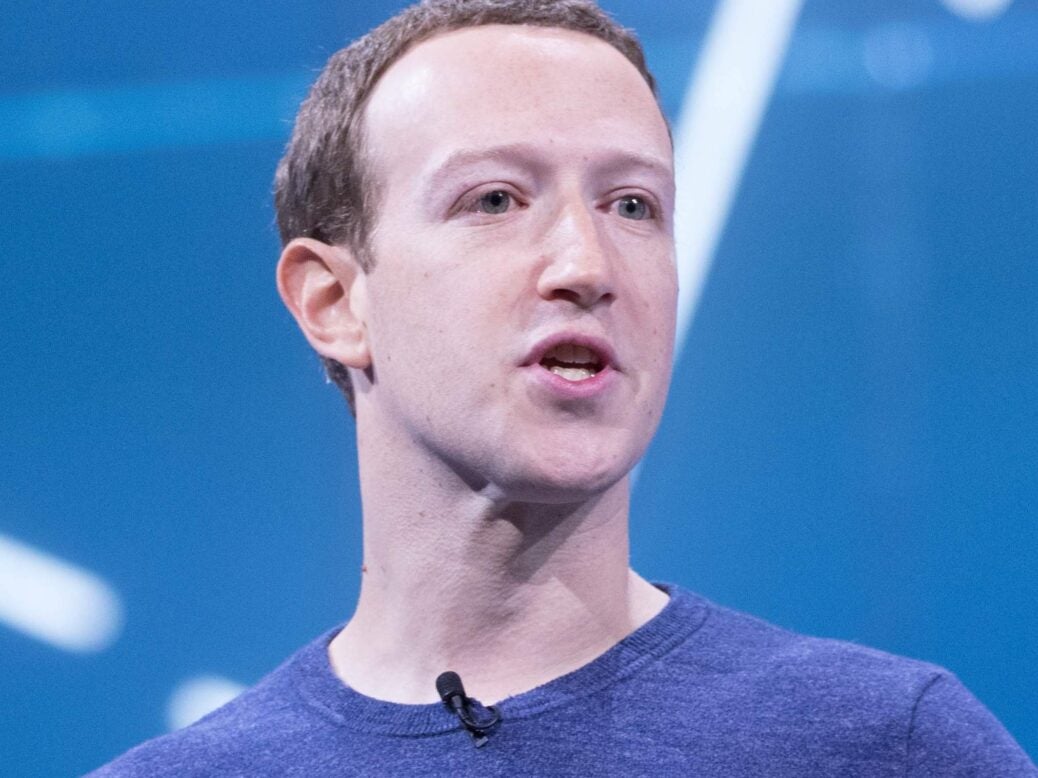 Billionaires are giving more than ever – so why are so many people saying philanthropy is broken, writes Arun Kakar
In 2015, Mark Zuckerberg and his wife Priscilla Chan pledged to give away 99 per cent of their shares in Facebook – worth roughly $45 billion at the time – to charity. In a post framed as a letter to his newborn son Max, the billionaire announced that he would be launching the Chan Zuckerberg Initiative, a philanthropic company focusing initially on 'personalised learning, curing disease, connecting people and building strong communities'.
Laudable enough. Yet just two years later, in what is now an infamous speech, Chamath Palihapitiya, a former vice-president at Facebook, accused the company of 'destroying how society works'. He claimed it was eradicating civil discourse and cooperation by fostering misinformation and mistruth, most prominently during the 2016 US election campaign.
That the chief founder of the Chan Zuckerberg Initiative stands accused of sowing division across society is a symptom of an argument that is gaining traction from both the left and right: capitalism in its current form is not working – and now, it turns out, elite philanthropists are partly to blame.
'Globalisation and trade liberalisation were supposed to make us all better-off through the mechanism of trickledown economics,' said the Nobel prize-winning economist Joseph E Stiglitz. 'What we seemed to be seeing instead was trickle-up economics, accompanied by a destruction of democratic politics.'
While this period has been arguably one of the most innovative in human history, wealth inequality has widened. In a much-disputed Oxfam report last year, it was argued that a trend of 'widening inequality' was continuing, as 82 per cent of money generated in 2017 went to the richest 1 per cent of the global population. The nine richest men on the planet have more wealth than the poorest 4 billion people, and wealth is more concentrated at a company level, too.
The combined market capitalisation of the three richest companies in the world at the end of 2018 exceeded the entire valuation of the FTSE 100. Wealth, as currently configured, has become controversial: a narrative that has come to characterise much of the political debate in the West, and has found expression in events such as the Brexit vote and the rise of figures as diverse as Jeremy Corbyn and Donald Trump.
People are not happy with the status quo, and the super-rich are to blame. For Anand Giridharadas, author of the controversial Winners Take All: The Elite Charade of Changing the World, philanthropists must shoulder a large chunk of this blame. He believes elites such as Zuckerberg who speak the grand language of changing the world for the better are, in effect, making things worse by reinforcing the unjust systems that allowed them to acquire their wealth in the first instance.
The Facebook founder is one of many in this 'new gilded age' who are guilty of what Giridharadas, a former McKinsey consultant and New York Times columnist, calls philanthropic 'fake change'. It's also expressed by the likes of Jeff Bezos, the Amazon billionaire who announced a $2 billion fund to support homelessness and education while presiding over a company where workers reportedly live in fear of 'losing their jobs just because they needed the loo'.
'The modest good that philanthropy does do is in certain cases part of abetting the active commission of harm that is actually causing these problems in the first place,' the author tells Spear's over a coffee in central London. 'The people who won from this age of extraordinary innovation, built, maintained and operated, wittingly and unwittingly, systems that actually deprive most people of progress.'
The paradox, as he sees it, is that 'we encourage people to become really successful and have money to give away by being slash-and-burn capitalists on the way up'.
Giridharadas characterises this as: 'Pay people as little as you can, evade and lobby against regulation as much as you can, be as monopolistic as you can, asphyxiate competition as much as you can – and pay as little taxes as you can.' As a result, he argues that philanthropy is an 'after the fact way of being kind to people', when in fact 'the most important ways to be kind to people are what you do in your day job'. It's a symptom of the faults in contemporary capitalism. For all of Mark Zuckerberg's philanthropic pledges, Giridharadas would rather he not 'urinate on our democracies' with his company.
Change is coming
Surprisingly, Giridharadas's book has been met with a positive response from many of the elite he criticises: Bill Gates has praised it as 'thought-provoking' and 'admirable'. Yes, arguably this is an affirmation of his view. It's a variation of an argument that can be heard from Tory MP Jesse Norman, who talks of the need to 'fix' capitalism, all the way through to avowed Marxist Yanis Varoufakis, who in 2017 told Spear's of the need to mend 'the architectural design faults of capitalism'.
At January's World Economic Forum in Davos, similar arguments were relayed in front of an elite audience. 'Stop talking about philanthropy, start talking about taxes,' declared Rutger Bregman, the author of Utopia for Realists. Bregman added: 'Taxes, taxes, taxes. All the rest is bullshit.' Quite some opponent, however: institutional philanthropy is global and formidable. According to a report from UBS last year, its global reach encompasses more than 260,000 foundations in 39 countries.
Assets exceed $1.5 trillion, and expenditures exceed $150 billion a year. The wealth transfer, says Giridharadas, must shift away from philanthropy to a new species – from 'giving back to giving up'. He's talking about giving away not only money, but power too. Governments will need to be 'crowded in' to a discussion of regulation if the economic system is to be reformed in a rigorous way that offers a meaningful resolution to grievances expressed from the have-nots.
On this topic, Giridharadas is far from being alone. 'I see a lot of gathering signs,' he says. 'The next age is an age of reform'. So what's a rich individual to do? Close down the foundation and cancel the direct debits? For Giridharadas, it's more a question of nuance.
The rich should give in a way that 'puts your own privilege at risk and that actually makes the system work better. That doesn't give you power over others, doesn't give you decision-making authority, that doesn't make you a leader of the pursuit of social change, but that humbly works to make the systems that allowed you to benefit and others not to, that changes those.
Arun Kakar writes for Spear's 
This story first appeared in issue 67 of Spear's magazine, available on newsstands now. Click here to subscribe
Related…
Interview: Lloyd Dorfman on UHNWs: 'You don't see a huge number giving'
Interview: Guy Hands, reign of Terra
Interview: Yanis Varoufakis on the end of Europe — and capitalism