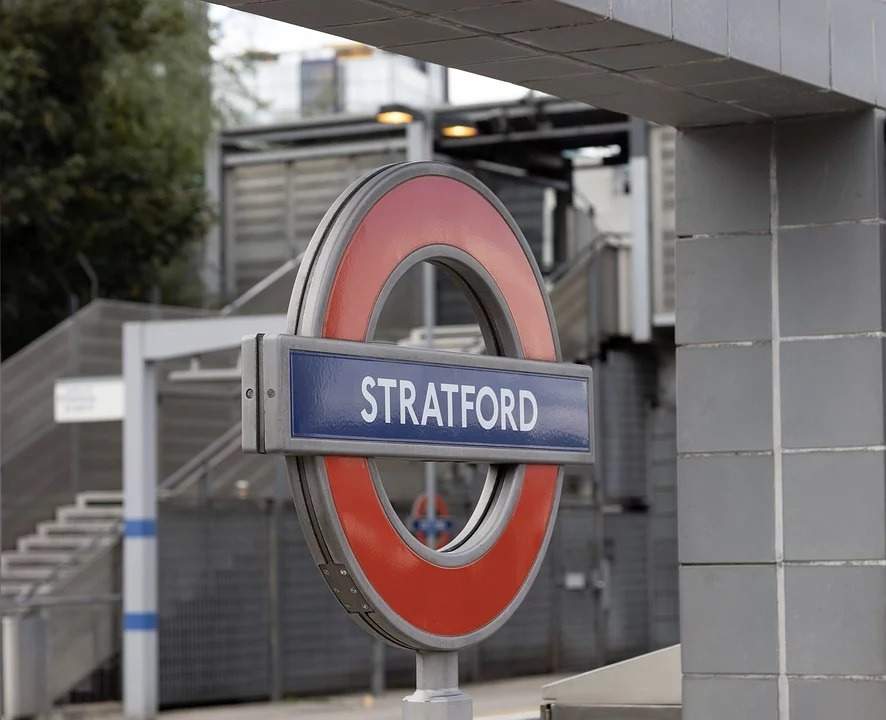 The Spear's columnist discovers a ritzy restaurant and the meaning of industrial chic in Stratford 
The editor of Spear's is a lofty-minded fellow. So when I told him I would be writing about my visit to Stratford, he said how much he too enjoyed the works of Shakespeare. He said it with such a great deal of enthusiasm that for a moment I thought he was going to break into a stentorian Donald Wolfit-like recitation of one or other of the great Shakespearean soliloquies.
I must admit a weakness for the famous weather forecast given by King Lear: all 'cataracts' and 'hurricanoes', 'oak-cleaving thunderbolts' and 'all-shaking thunder'… with a little light drizzle clearing by the mid-morning. 'Not that Stratford,' I said. 'The other one.' The line went quiet in such a way that suggested he thought I was giving King Lear a run for his money in the sanity stakes.
But it was true. I had actually gone to Stratford in East London, and what is more I had come back rather liking it. It was a very strange story, which began a few months earlier when a friend asked me if I knew anyone who could do the PR for New York chef Daniel Humm; once upon a time, 220 years ago, I used to be a restaurant critic of the clever-clogs variety who were expected to write about everything except the food, which would be mentioned en passant in the penultimate paragraph. Humm is a three-Michelin-starred chef, no less – the juxtaposition of 'United States' and 'three stars' is rare indeed.
As it happens Humm is Swiss-born and raised and crossed the Atlantic like a gastronomic conquistador to bewitch the palates of America's dining elite, with his restaurant Eleven Madison Park and various branches of a more relaxed operation called NoMad. As is mandatory these days, the cooking is predicated on seasonal flavours and locally sourced ingredients (I imagine you can source pretty much anything on Madison Avenue). Eleven Madison Park has been described as the best restaurant in the world, and it is therefore something of a coup for London that Humm will be opening at Claridge's (presumably sourcing ingredients in Mayfair) and also bringing a NoMad to the capital before the end of the year.
I recommended one friend who had more or less invented restaurant PR in the UK, but she had retired, so I suggested someone else and thought no more about it until I received an invitation to present myself on a Sunday evening at St Pancras station, where I would meet Humm. Always up for a jaunt to Paris, I was about to grab my stripped T-shirt and beret when it was made clear that this was a domestic journey of six minutes' duration, whereupon I would be disgorged from the train at Stratford International railway station at the foot of a very tall building called the Stratford.
I saw at once why the Stratford had been chosen. Soaring nobly into the East London . skies and disappearing into low-level cloud, it would put Humm at his ease, reminding him of the concrete and glass canyons of Noo Yawk. The Stratford is a pet Utopian project of my old friend Harry 'Manhattan Loft' Handelsman, who started erecting this 42-storey, double-cantilevered monolith when Britain was a land of optimism and opportunity, for which this glittering building was a metaphor in glass and steel, with its seven-storey-high lobby, its own very ritzy restaurant Allegra (run by an ex-Chiltern Firehouse chef ), its £10 million penthouse and its three 'skygardens', a contemporary version of the residents-only London garden square.
It opened in July as the premiership of Theresa May finally collapsed: a time when a tent pitched in the middle of a Shepherd's Bush roundabout might have been more in keeping with the national mindset.
High rise, high life
The first half-hour or so of dinner was spent ascending and descending in various lifts as we tried to locate floors with skygardens in order to find the one where the Champagne reception was being held in Humm's honour.
When we located the reception, all that remained was to summon someone with a fob who could let us out on to the huge terrace, where we strolled among fragrant Japanese pine trees sipping Champagne (in my case 'American champagne' – Coke Zero) and savouring the views across London, out over southern England and on to the distant French coast – the last bit of the view unavailable post-Brexit.
After dinner at the Allegra restaurant (which has its own skygarden, complete with mobile sun loungers arranged on rail tracks running around its circumference), I begged to be shown some of the apartments as, invigorated by further servings of American champagne, I started to imagine myself living the Stratford dream.
The flats were predictably gorgeous and ranged from industrial to sleek, some with exposed girders and others with double-height rooms and glass walls. As I looked out at the lights of the city twinkling appealingly, it occurred to me that that the upper floors would make terrific vantage points from which to watch storms rolling in. Come to think of it, the skygardens would make excellent venues for an open-air production of King Lear.
Read more