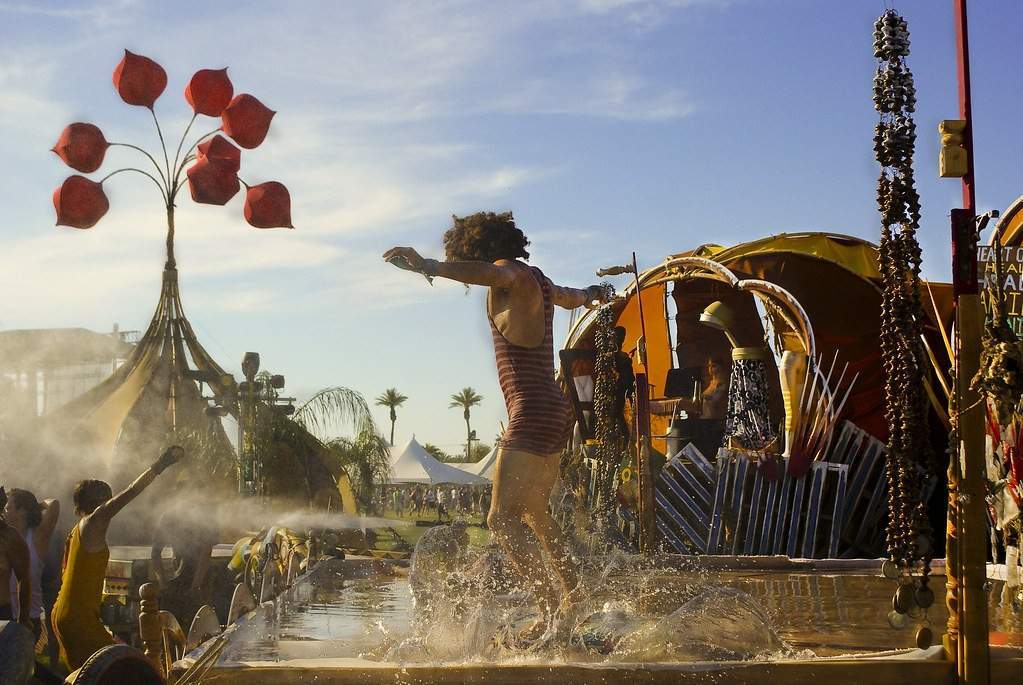 Consumers are abandoning goods in favour of experiences, and luxury brands must adapt urgently to this new order, writes Lucia van der Post
For many years the biggest challenge facing those engaged in the luxury goods industry was how to keep the aura of exclusivity surrounding their products (essential if they wanted to keep the prices and the status high), when in fact they needed to sell more and more of them if they were to go on growing. What nobody then seemed to contemplate was that there might come a time when selling more and more products to more and more people was no longer an option, a time when customers might begin to spend
their money differently.
Today, this is what is furrowing the brows of those whose job it is to keep the tills ringing. What we see everywhere is that customers' desire for yet more stuff is waning. The devastation of the high street isn't only caused by competition from online retailers – the signs are that many a wardrobe is full, many a house fully furnished and many an appetite for shopping sated. And the trend isn't just limited to the buyers of fancy labels – both Next and Ikea have admitted that they see the move from stuff to experiences as a serious long-term trend, forcing them to reassess their future plans.
Simply put, people are buying less but doing more. Money that once used to be spent on objects now finds its way into health, exercise, learning, transformational experiences, travel, eating out, going to the theatre. Peter Tullin, co-founder of CultureLabel, a website devoted to selling products with cultural or artistic significance, spotted the trend in the early 2000s when he noticed that more people visited Olafur Eliasson's Weather Project (right) on its last day at Tate Modern than shopped at Bluewater shopping centre. And James Wallman, the author of Stuffocation: Living More with Less, points out that social media is having an effect, too. The Instagram generation sees kudos in doing things, visiting exotic places, having rare experiences. Anybody can post a picture of a new handbag, but not everybody has done handstands in Nepal, canoed up the Amazon, learned how to paint from a renowned artist or how to prepare sushi from a Japanese master.
All this explains why companies such as Bulgari, Armani, Gucci and LVMH are now expanding into the world of 'hospitality'. LVMH, for instance, recently spent $3.2 billion buying up Belmond Ltd, a company that owns 46 top-end hotels (among them Rio de Janeiro's Copacabana Palace and Cusco's divine Monasterio), as well as a host of restaurants, trains (the Venice Simplon Orient-Express) and river cruising ships. These, of course, don't sell objets but experiences.
Belmond is merely LVMH's latest acquisition in this arena. Way back in 2006 it saw the way the wind was blowing and launched the first of its Cheval Blanc luxury hotels in the very glam ski resort of Courchevel. There are now Cheval Blanc hotels in St Barts, Saint-Tropez and the Maldives, and there'll soon be two more, in Paris and London. Add to this its Bulgari hotels, which came into LVMH in 2011 as part of its €4.3 billion purchase of the Bulgari group, and it looks as if LVMH is aiming to be as considerable a player in the field of 'hospitality' as it has been in the more conventional luxury goods arena.
Meanwhile, the hotel groups have observed that visitors these days want more than posh grub and a comfortable place to lay their heads at night. They want to have transformational experiences, which accounts for the fact that all the grand hotels no longer just talk about their interior-designed rooms and their fine gardens and superior service. A spa is a sine qua non, but they also lay on art tours and immersive experiences exploring indigenous cultures, while their chefs reveal some of their gastronomic techniques to those who want to learn, and links with local opera houses and museums are nurtured.
Very often, brands see a synergy between the things they sell and fine experiences which is what led Dom Perignon to offer some of its top customers a chance to eat at Ferran Adrià's El Bulli just before it closed – an experience that was a one-off. It's why the Belmond Cadogan Hotel linked up with Walpole (the organisation to which 200 of Britain's top brands belong) and the London Philharmonic to have a workshop where Walpole members could, as the invitation put it, 'explore the creative musical potential that exists within us all'.
Now that desires and spending habits have changed irrevocably, prizes will only go to the brands that move fast and intuit what these picky millennials are looking for.
Photo credit: Sputnik mi amor_ @Flickr
This article first appeared in issue 69 of Spear's magazine, available on newsstands now. Click here to buy and subscribe.
Read more: