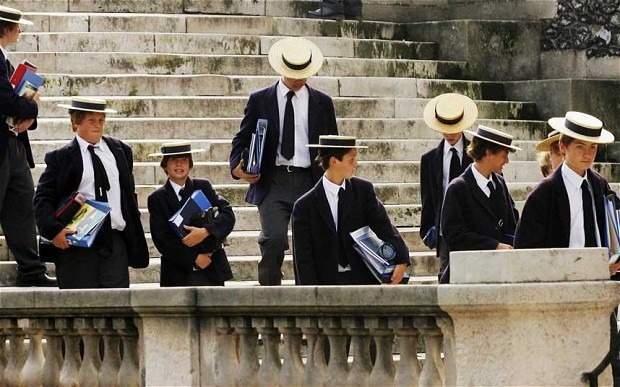 The price of luxury goods is rising faster than inflation, and could be eating into HNW's wealth, Emelia Hamilton-Russell reports.
The price of luxury goods rose by 2.9 per cent during the 12 months to the end of May, according to Coutts' biannual Luxury Price Index. The increase in the Consumer Price Index (CPI) over the same period was just 2 per cent, meaning that HNWs' relative spending power has been cut.
The Luxury Price Index tracked the same 12 categories measured by CPI, such as clothes, restaurants and hotels. Coutts' researchers used a weighted basket of 150 luxury goods and services, including a Kilgour bespoke suit, an Aston Martin DB II, a Patek Philippe Calatrava watch and annual fees for Harrow School.
The cost of communication rose fastest amongst the categories – by 43.5 per cent – driven partly by the smartphone market, which has seen Apple and Samsung both release new devices that retail for around £1,000.
School fees have risen too, this time by 5.2 per cent, which represents a 4.3 per cent rise from November's Luxury Price Index. Coutts predicts that five years of senior school fees would cost around £155,000 – more than ever before.
Luxury house prices, one of the few categories to show a price fall, dropped by 1.2 per cent over the year. This may be due to heavily discounted property prices in London's wealthiest areas and the deterrent of a hefty stamp duty premium on high-end properties.
In contrast, whisky and wine prices are up by 9.5 per cent, with the whisky industry enjoying a 29 per cent surge in the number of bottles sold at auction, according to broker Rare Whisky 101. In October last year, a bottle of Macallan Valerio Adami 1926 was sold in an Edinburgh auction for £848,000 – the highest price on record.
Despite showing a significant gap between luxury and mainstream inflation, the results do represent an improvement from last years' equivalent study, which put luxury inflation at 5.5 per cent against a CPI rate of 2.5 per cent. However, Mohammad Kamal Syed, head of asset management at Coutts, said that luxury inflation can, 'quietly, constantly corrode the real value of your money.'
Perhaps the best strategy, then, is to spend now, rather than save for later.
Emelia Hamilton-Russell writes for Spear's