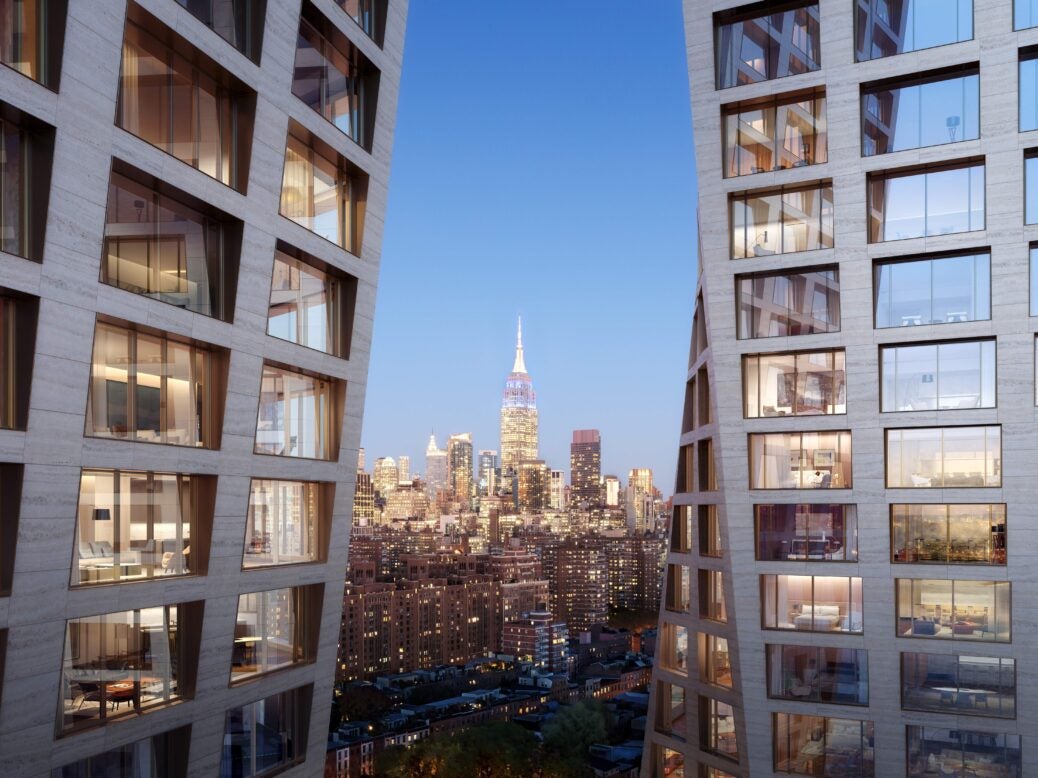 For today's HNW property buyers, a spa and gym aren't enough – wellbeing has to be front and centre of new luxury builds, writes Catherine Moye
At one time luxury was defined by added indulgence, whether in cuisine, lifestyle or interior design. Think eating foie gras in an onyx bath.
But increasingly, luxury is now defined by absence. The market for decadent self-indulgence has given way to stress-free, toxin-free minimalism. Dividing walls have disappeared; homes whose architecture and décor whisper tranquillity are in. So are expensive resort complexes that offer mental and physical detoxification treatments and discourage wearing shoes. It all comes under the clunky soubriquet of wellness.
Nowhere has the lucrative wellness industry proved more fruitful than in the fertile soil of the global real estate sector. Its share of the market is growing at 6.5 per cent per annum and is now worth a staggering $134 billion, according to figures from the Global Wellness Institute (GWI). That is projected to reach $180 billion by 2022, as people's health and behaviour are increasingly seen to be positively impacted by their home environment.
'Developers are increasingly integrating wellness into the core DNA of the sector through innovation, technology and experimentation, creating buildings or resorts that are centred on health and wellbeing,' says Robert Green, founder of high-end agent Sphere Estates. 'As the number of golf enthusiasts declines, developers are putting more attention into wellness. It appeals to a far larger audience.'
Furthermore, this wellness money tree isn't confined to well-known 'mind, body, spirit' resort brands such as Aman Resorts and Six Senses, where villa ownership is tied to a diverse array of spa treatments, typically in exotic locations.
Upscale developments in the heart of our cities are increasingly expanding their onsite wellness offerings, as well as embodying its language of spiritual awareness.
Take The XI, in Manhattan's Chelsea district. A high-end residential scheme comprising two twisting towers, each rising 38 storeys into the air, it is described by architect Bjarke Ingels as combining a 'Yin & Yang duality'. Furthermore, it boasts an onsite Six Senses resort – the first spa hotel the group has opened in a city.
Another example is the Crown Residences of One Barangaroo, a collection of 82 private residences at Sydney Harbour, where amenities include multiple health and wellness treatments, including mindfulness training.
The concept of a spa resort couched within an urban apartment complex makes perfect sense, according to Mark Harvey, partner and head of European residential sales at Knight Frank. 'In cities, the home, work and leisure aspects of life are increasingly combined into one location,' he explains. 'People are increasingly working remotely or freelancing from home. Most are busier than ever and spending more time glued to their screens, so in seeking to get the work-life balance right it's relevant to them to be able to access the ultimate in wellness onsite.'
Furthermore, as Harvey points out, the concept of wellness also extends to the perceived 'health of a building.' That applies in relation to both design and the trend for cutting-edge smart systems such as Hive and Nest that give people more control over their heating, lighting and appliances and echo the desire for more streamlined and harmonious living.
Perceived 'healthy buildings' are a trend that high-end developers are capitalising upon. 'Wealth creation is now centred in Asia, and the health of a building is especially important to this growing segment of the market,' says Harvey, who cites
feng shui as an example.
Not that the ultra-luxury apartment-hotel-spa resorts – where many of the residences are third and even fourth homes for some owners – are remotely laid back when it comes to their expanding repertoire of treatments, and amenities, from gourmet organic meals to personalised wellness plans for each family member, offering professional assistance on nutrition, weight loss and meditation practices. Some resorts, such as Soneva Jani
in the Maldives, where 57 private residences on the unspoilt Medhufaru Island are now available, the focus is on holistic health promoting wellbeing and longevity. Others focus on the yogic philosophy of mindfulness, meditation and nutrition.
'We've recently seen a trend of expanding spas to incorporate relaxation rooms and an increase in communal libraries where there is a deliberate lack of audiovisual gadgets and tech,' says Kate Donneky, director of Rhodium Residence Management.
Access to green space and outdoor activities are also playing a part in wellness-based resorts. 'In Ibiza we're working with a developer on a resort with its own working farm, and with villas on the farm, so you can go outside and dig up your own organic carrots,' says Green.
Wellness now comes piped through the sales pitches and online videos of just about every luxury development in the world. Cynics would say there's a lot of money to be made from the worried well; others would say it addresses a real need.
'It's the non-stop pressure of our digital lives,' says Green. 'Given the pressure of the modern world, a gym membership and taking the occasional "mental health day" just aren't enough to maintain a healthy lifestyle. Building for human health is going to be the core value in the real estate market. From that perspective, it's a whole lot bigger than the luxury apartment with spa, gym and swimming pool.'