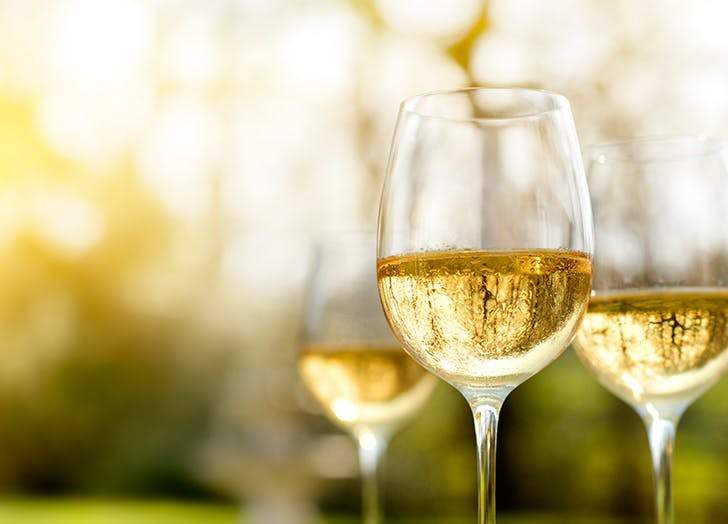 Wine lovers are being urged to spend-spend-spend before supplies dry up after a historic collapse in wine production, writes Olenka Hamilton
HNWs with wine cellars should start stock-piling wine now as prices are expected to rise steeply on the back of the biggest fall in European production in more than 50 years, according to experts.
Severe spring frosts followed by spikes of extreme hot weather across Europe mean Italy, France and Spain — the world's biggest wine-producing nations — are expected to register declines of wine output by 23 per cent, 19 per cent and 15 per cent respectively on last year, according to the International Organisation of Vine and Wine (OIV). Some English vineyards are also affected by the climatic conditions.
Noting that demand already outstrips supply for the most sought after wines, Tom Harrow of Honest Grapes, says: 'It's definitely an issue. Prices will rise and investors will want to ensure they get at release (first tranche) prices. Buyers need to be quick to respond to releases, or better still, pre-empt offers with allocation requests or commitments.'
Another Spear's recommended wine consultant, Douglas Blyde — who specialises in filling the cellars of the most discerning UHNW wine collectors (Evgeny Lebedev is a client) — echoes this warning. HNW wine collectors need to mobilise now, he says, and investors from continental Europe should take advantage of the weaker pound to start snapping up British bonded stocks. 'Then you can plan a drinking schedule to ensure they've sufficient supply of the excellent names in wine they've grown to love,' says Blyde. He also urges British collectors to start buying with greater urgency ahead of the Autumn budget in November, when he anticipates further hikes to duty on wine to be announced.
To specifics: Harrow recommends that Chablis lovers buy everything they can as production of 2016 vintage was down by more than 70 per cent — though he notes that not all regions are similarly affected. Meanwhile, Blyde says the time is ripe for Burgundy. 'While Europe and California have suffered sobering climatic tumults, Burgundy is bursting with good quality, ripe fruit,' he notes. 'Purchase those finally decent burgundies after several apologetic years, and the back catalogue of boutique California to savour them in case we see repeated infernos rage through the vineyards of the West Coast, ravaging the hard graft of sometimes, generations of winemakers.'
Although he envisages a rise in heat resistant grape varieties around Europe in particular, Blyde predicts the product simply won't be the same. 'Overall, European wines, without new strains of plant which ripen slower in the vineyard, will be entering ABV levels closer to fortified wines and spirits ­— hardly refreshing a beverage.'
The other option is for HNW wine lovers to look further afield: Australian production is forecast to rise by 6 per cent and by as much as a quarter in Argentina. And perhaps, with climatic conditions of southern England mimicking those of Champagne in the 1950s, we should be thinking rather closer to home. Certainly one way to avoid the current rather puny performance of sterling.
Olenka Hamilton is staff writer at Spear's
Related
How Britain's oldest wine merchant is helping the time-poor, cash-rich to buy wine
Grapes of worth: Britain sparkles in Paris