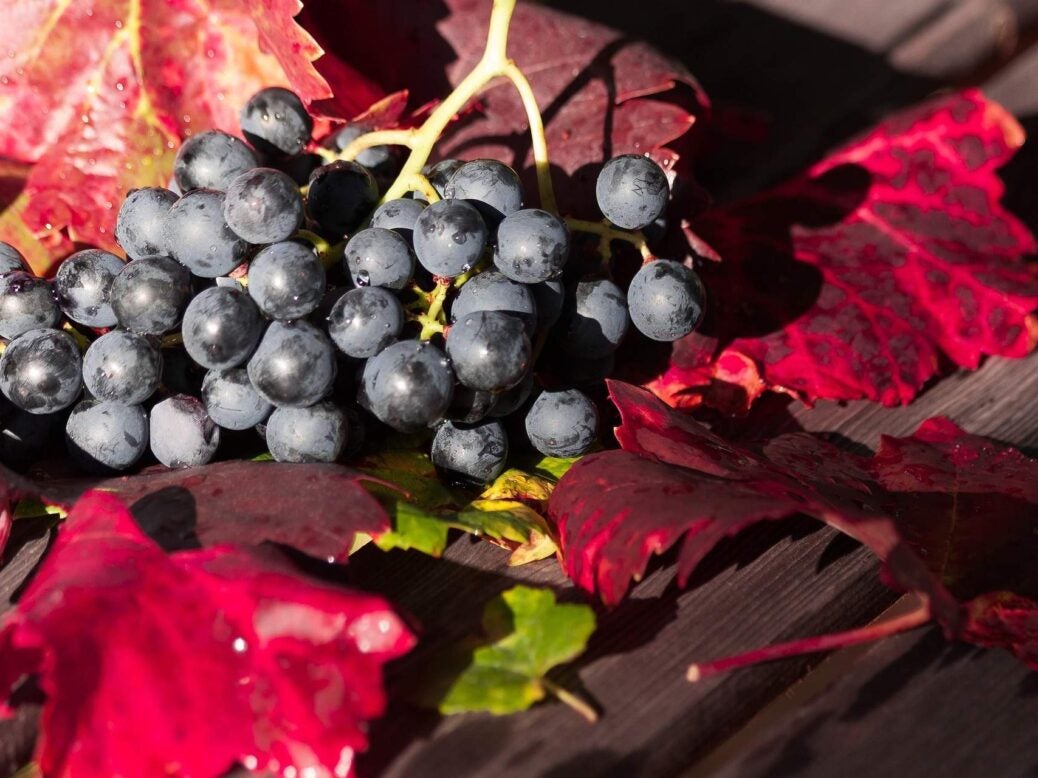 The autumn has brought a series of top-notch releases, from New World reds to champagne, and sweet wines to single malts, writes Jonathan Ray
We remain in the grim grip of plague and pestilence and face dark days ahead. Despite self-medicating like fury at home, grabbing whatever bottle is closest, necking it and fumbling around for another, I find it almost impossible to feel positive about anything.
I have just begun, though, to detect the faintest glimmer of a silver lining.
After the unexpected treats of the 2019 Bordeaux en primeur campaign (cracking wines; prices down a third on 2018), the past few weeks have seen the launch of an unusually large number of stellar wines and spirits, many of which had been delayed thanks to bloody Covid.
Not only that, but also, thanks to no holidays, no dining out, no summertime treats such as Royal Ascot, Glyndebourne or Lord's, many folk lucky enough still to be in work might actually be able to afford them.
The wines of Chile go from strength to strength, and if you are in any doubt as to the quality of their top-end wines, I beg you to investigate the just-released 2018 Seña or 2018 Viñedo Chadwick from the same stable. Both these Bordeaux-style blends are being hailed as the best ever and, at £495 per six bottles in bond and £678 per three bottles in bond respectively, are must-haves for any cellar.
From neighbouring Argentina, the newly offered 2017 Cheval des Andes, the country's so-called 'grand cru', is an absolute steal at £324 per six in bond. And if your pockets are deeper than mine, investigate California's Napa Valley, where the 2017 Opus One (£1,370 per six in bond) and 2017 Joseph Phelps 'Insignia' (see below) are both in blistering form.
If champagne is your thing, the hot-off-the-press 2008 Taittinger Comtes de Champagne and the 2012 Veuve Clicquot La Grande Dame are both £150 a bottle and as fine as any fizz either of these fabled houses have released.
And spirit lovers should make a beeline for the Delamain Pale & Dry XO Centenaire (£90), created to celebrate P&D's 100th anniversary, and the Glenturret 15-year-old single malt (£110) from Scotland's oldest working distillery (founded in 1763), the range of which has only just been relaunched.
I don't need to spell out to canny Spear's readers the benefits of investing in wines and spirits, except to underline that HMRC sees them as wasting assets and thus exempt from capital gains tax when you come to sell them. I trust, though, you will drink them.
Three of the best new releases
Glenmorangie 'A Tale of Cake' Single Malt Whisky £75 per 70cl; selected outlets
Brand-new, deliciously crazy, tongue-tinglingly tasty – a limited-edition single malt created by Glenmo's creative genius, Dr Bill Lumsden. The whisky – finished in former Tokaji casks – is as striking as the packaging and boasts the distillery's signature fruity, fl oral notes along with plenty of peach, cloves and ginger.
2017 Vin de Constance £234 per six 50cl in bond; Justerini & Brooks
This stunning latest release from Klein Constantia, South Africa, proves beyond doubt that this is one of the two or three fi nest sweet wines in the world. Viscous, richly sweet and exquisitely balanced, it's in great shape now but will last for ever and beyond.
2017 Joseph Phelps 'Insignia' £960 per six 75cl bottles in bond; Goedhuis & Co
One of great names of the Napa Valley, this remarkable Bordeaux blend has had those of us lucky enough to taste it in a complete swoon. It is silky elegance incarnate, and on both quality and quantity (they made half of what they usually produce) this is an absolute banker.
More Jonathan Ray
'The special occasion should be when you open one' – The best prestige Champagne for drinking now
Here's how to buy the best wine for drinking at home