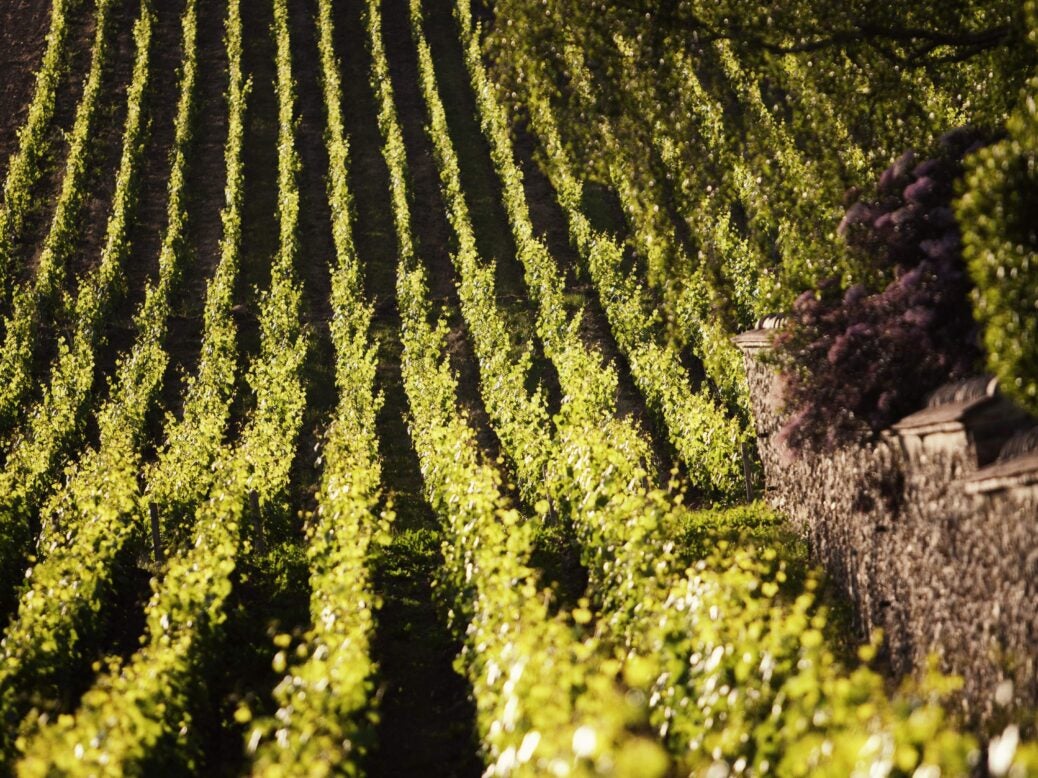 The lockdown may have hit champagne sales hard, but Britons are helping to keep the fizz in the prestige end of the market
I don't know about you, but I've been drinking buckets of champagne during lockdown and its subsequent slow easing.
It's not that I've got anything to celebrate during these dark days, though. Who has?
No, it's simply that as the world continues to crumble around us I can't think of a better way of keeping my spirits from flagging than by knocking back a glass of perfectly chilled top-class fizz. Fiddling while Rome burns? Who, me?
Until Mrs Ray quietly pointed out that funds were starting to run low, I tried to ensure that the fridge door was crammed with half bottles of Taittinger Nocturne, a delectable 'sec' champagne which, with its four years' ageing on the lees and its 17.5 grams of sugar per litre (almost twice that of the Taittinger Brut Réserve), is about as toothsome and as easy-going an 11am reviver as can be.
Last year, champagne producers turned over a record €5bn, and the UK remained the largest export market by volume (second in terms of value). This year, though, with restaurants, hotels, pubs, clubs, theatres and opera houses shut for months and with weddings, big birthday bashes and sporting fixtures cancelled, the outlook has looked very different.
Just think of the amount of champagne that gets knocked back each year at, say, Royal Ascot, Lord's, Glyndebourne, Henley, Wimbledon, Goodwood, the Chelsea Flower Show and so on.
Although sales were more than buoyant until the age of corona, cheaper champagnes were beginning to feel the pinch as punters cottoned on to the fact that fine sparkling wine is better than poor champagne.
Prosecco, cava, fine French crémant and even English fizz have all been eating into the sales of those lesser champagnes that are the notorious staples of BOGOF deals in the supermarket. Prestige cuvée champagne and so-called grower's champagne, though, have seen sales soar, even during lockdown.
The most recent vintages of Dom Pérignon and Roederer Cristal sold out immediately on allocation, and the plague and pestilence have not stopped mighty Bollinger releasing the first in its new Bollinger PN range to whoops of delight from critics and connoisseurs.
Top champagnes make excellent investments, it's true, but they are designed primarily to be drunk. Don't save them for a special occasion; the special occasion should be when you open one.
Ditch the cheap fizz and go large. Now, where's that ice bucket?
Three of the best champagnes for lockdown and beyond
Gosset Grand Rosé NV £60; The Whisky Exchange
Founded in 1584, family-owned Gosset is the oldest of all wine producers in Champagne and this Chardonnay/Pinot Noir blend is a glorious example of their skills. Aged for over four years, it has both weight and lightness of touch with plenty of fresh hedgerow fruit to the fore and a long, satisfying finish.
2007 Ayala Brut No.7 £61.50; The Drinks Shop
Champagne Ayala is celebrating its 160th anniversary by releasing this, the second in the Ayala Collection, a fully mature, limited-edition blend of seven grands crus wines.
And, heavens, it's a cracker! Delectably honeyed, peachy, plummy, toasty and ever so slightly minty, it's nothing if not deliciously complex.
Bollinger PN VZ15 £80; Hedonism
Mighty Bollinger hasn't added to its core range since the launch of its rosé in 2008 and this beauty is well worth the wait. Sitting between Grande Année and Vieilles Vignes Françaises, this 100 per cent Pinot Noir is a true connoisseur's wine. It's tongue-tinglingly accessible too, full of honey, toast and ripe stone fruit and the softest of mousses.
Main image Credit: Champagne Taittinger
Read more
Here's how to buy the best wine for drinking at home
This Silicon Valley vineyard owner says Covid-19 will lead to big changes in wine