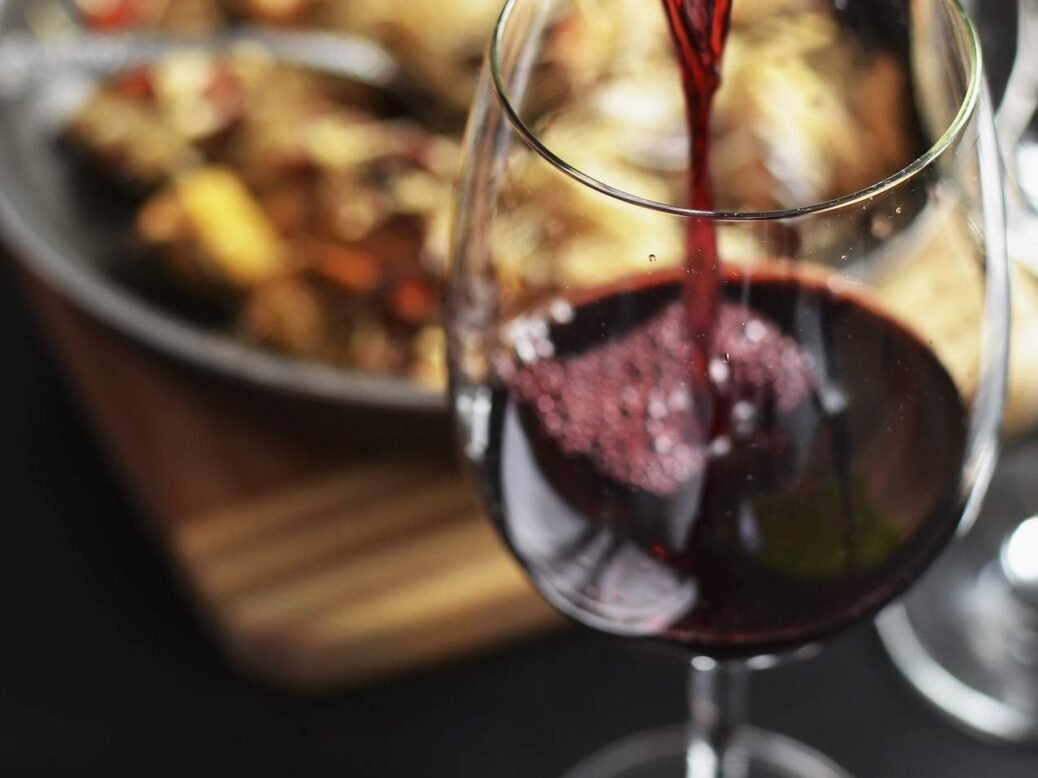 It's important to stock your home with just the right wines for the current situation, says Johnny Ray
One thing the wretched coronavirus lockdown has taught us is the importance of being well-stocked. And it won't surprise you to learn I'm not talking about having enough bread, bananas and bog rolls. No, I'm talking about having enough wine.
Independent merchants are still delivering and we should make good use of them and be grateful. They offer fascinating wines from growers often too small to be of interest to the supermarkets, and you will find all manner of quirky and delightful curiosities on their lists. No need to fill up with top-quality Burgundies, cru classé clarets and Rhônes from recent vintages.
They might well be amazing wines, but they will be far too young and you will never drink them. Instead, raid any private reserves of mature wines you might have in storage. Far too many wines are spoilt by being left too long and now is the time to drink the older ones up. What better excuse could there be? Buy easy-going whites and versatile reds, especially if student offspring and/or elderly parents are sheltering under your roof.
New Zealand Sauvignon Blanc always goes down well, as does simple Mâconnais Burgundy, Picpoul de Pinet or such food-friendly wines as Hungarian dry Furmint or Austrian Gruner Veltliner. Look, too, for fine red Beaujolais, Cabernet Franc from the Loire, well-priced Pinot Noir from Chile, South Africa or Australia, and Malbec from Argentina. Such wines go with all manner of springtime/early summer grub and suit all palates.
Splash out and buy some magnums. Wine is always better from a magnum, and if you can't finish it, don't despair: unless it's absolutely ancient, almost any wine is tastier the following day. Dust off your decanters. If you're down to the last few bottles of meanest house wine, they will taste far better if sloshed into a decanter or carafe and allowed to show off a bit.
Stock up with ice trays, too. If any wine is leftover of an evening and you can't face it next day, simply freeze it in cubes and use anon in stews or gravies.
Oh, and it might sound silly, but make sure you have plenty of corkscrews. What would you do in lockdown if you only had one and it broke?
Three of Jonathan's best vinous staples
2018 Léon Beyer 'La Cuvée'
The wines of Alsace are woefully underrated – they're so versatile, food-friendly and, well, so darn tasty. This blend of Muscat and Riesling from a family that has been making wine since 1580 is a real crowd-pleaser: aromatic, crisp, lively and wonderfully refreshing. £13.95; Yapp Bros
2018 Nicolas Chemarin P'tit Grobis' Beaujolais-Villages
Proper, well-made Beaujolais like this – fresh, juicy and concentrated – is ideal this time of year because it's so adaptable. Enjoy it lightly chilled with grilled salmon or tuna or at room temperature with the Sunday roast or barbecue. Or, heck, simply enjoy it on its own. £13.20; Tanners
Henri Chauvet Brut Blanc de Noirs Champagne NV
Really fine, so-called grower champagnes are an essential staple and extraordinarily good value. This hand-riddled, late-disgorged Pinot Noir/Pinot Meunier blend is one of the finest fizzes I've ever had, a heady mix of citrus freshness and nutty, biscuit toastiness. £28.50; Private Cellar
This piece first appeared in issue 74 of Spear's, available now. Click here to buy a copy and subscribe
Read more