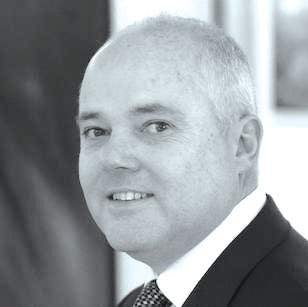 Known for his natural wit, affable manner and dextrous hammer-wielding skills, Jamie Knight is Bonhams' much-loved motoring department director.
A presence there since 1984, Knight might take credit for the department's pre-eminence in the auction world – but he demurs. Instead he puts it down to the fact that Bonhams doesn't work on commission: 'We will always send the specialist who is the most knowledgeable about any given car,' he says.
The past year has seen the market 'let off some steam', he says, referring to a correction in prices following the boom after 2010. 'The longer that level of growth and appreciation goes on, the more susceptible it is to a large correction,' he explains. 'The last thing anyone wants in an enthusiast's market is volatility. It's OK for the speculative investors, they thrive off it, but collectors want stability and then confidence to buy and sell when they want.'
The best in class are still breaking ground at auction, though. 'Best in class is not necessarily a Ferrari or an Aston Martin. It's the type of car that ticks all the boxes: it's in fabulous condition, but also fabulous original condition, and it has a wonderful history,' Knight explains.
An enthusiast himself, Knight owns a 1954 Austin-Healey 100 Roadster, but he concedes: 'If I had more money I'd buy a Jaguar, and if I had even more money an Aston Martin.'