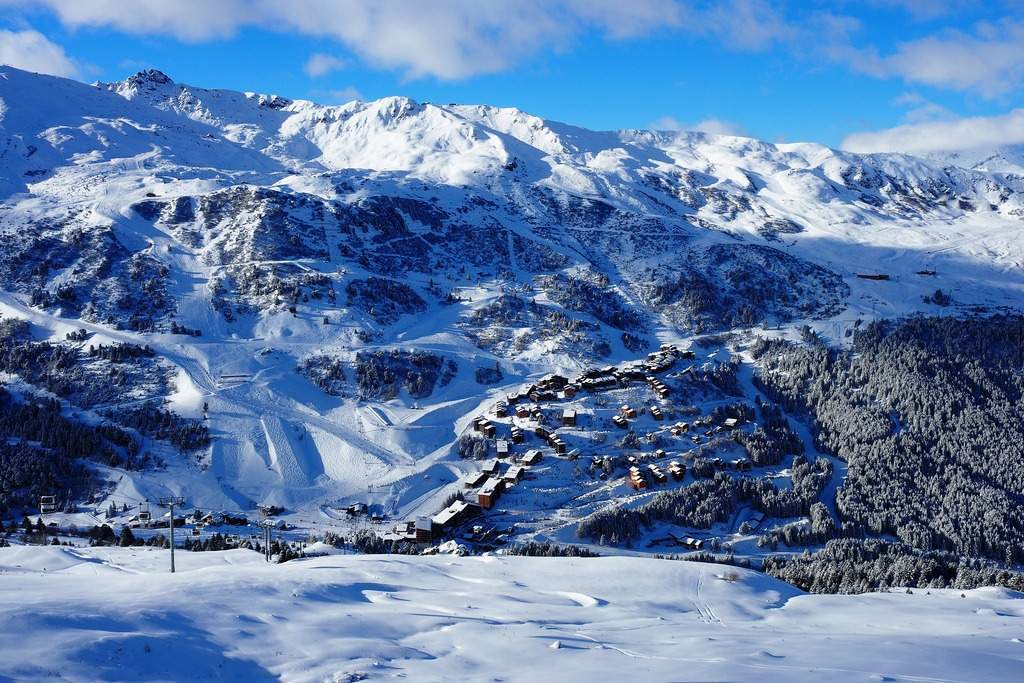 When it comes to luxury offerings, few can raise the bar higher than specialist ski operators
When my husband and I started skiing back in the Dark Ages, you could tell the Brits on the slopes because they were hopeless. They wore anoraks that would have looked more at home on the forecourt of a garage, ill-fitting trousers that flapped, and their attempts at a parallel turn looked as if a spider were negotiating something rather unpleasant.
Today that figure in the sleek ski-suit doing perfect turns in the untracked snow could just as well be a Brit as a Milanese or a Swiss brought up on skies since babyhood. But along with the expertise, skiers have gained a taste for luxury.
I well remember when we were poor and newly married but were on some cheap deal to St Moritz and getting into a lift with somebody I later realised was an internationally recognised American tycoon. 'Fix my boards, would ya,' he barked at his private ski guide.
We were shocked. The combination of a private guide and not bending down to do up your own skis seemed obscenely decadent. Today it's commonplace. Keen skiers book their private guide from one year to the next; well-off families have one apiece. Chalets have boot-warmers and attentive staff willing to make the arduous business of getting kitted out for the slopes as pain-free as possible. Chauffeurs meet skiers at the end of runs down to distant places to drive the lucky ones home in comfort. Skiing, you see, has evolved.
Today, comfortable chalets with a bathroom apiece, lashings of hot water, wonderful food, wood fires, plush beds, saunas, Jacuzzis and music surround are two a penny. But for some even that isn't enough. Every year the ante is upped as the spoiled skier demands ever bigger treats.
The latest offer from some of the purveyors of plush holidays to pampered snow lovers is your very own celebrity chef. For a mere £14,000, Scott Dunn offers its fat-walleted guests the 'Flying Chefs' experience, which includes one lunch or dinner for 8-12 guests cooked by a Michelin-starred chef (names bandied about include Monica Galetti of MasterChef fame and Pierre Koffman). You get the picture.
If punters renting one of luxury specialist Le Collectionist's chalets feel like a day's rest from the slopes, they can have their chalet turned into a spa for the day, with masseuses, pedicurists, manicurists, facialists all on tap. Drinks and a gastronomic meal in an igloo or a traditional Russian supper in a yurt can also be arranged.
Meanwhile, what the pampered skier truly hates is mixing with hoi polloi. Whole mountains just for themselves are what they seek. In Colorado, Eleven Experience's Scarp Ridge Lodge in Crested Butte has snowcats to collect its guests each morning and drive them to their own wilderness area, where private guides know where to find the finest powder. Come lunchtime there are cabins on the mountain to repair to. The snowcats, of course, have leather heated seats, TVs and sound systems.
This winter, the ardent skier who has $2.25 million in capital to spare and is willing to pay $65,000 annual maintenance can be one of a privileged few who belong to America's first and only private mountain resort. There are six founding members of the Cimarron Mountain Club in Colorado, and it is open to another seven members to join. After that, the door is shut.
What the money buys is the chance to ski 1,610 vertical feet of powdery snow and more than 60 runs on 1,000 acres of private terrain – just you and fellow members of the club.
Meanwhile, Scott Dunn has come up with a combination of sailing and skiing. What you might call a floating chalet in the shape of the Firebird yacht sails through the fjords to remote locations where there isn't another skier to be seen. You get your own guide and ski somewhere new every day, taking in Tromso and the Lyngen Alps. On board there's an enclosed heated cockpit, from where you can sip coffee and watch the sun come up over the peaks. Downsides? No lifts – so remote is the terrain that you'll need to be fit enough to walk up anything you hope to ski down.
For serious bragging rights, Eleven Experience's Deplar Farm in Iceland is hard to beat. Guests have access to more than 1,500 square miles of untouched mountain terrain and can heli-ski from the mountain tops all the way to the ocean's shores. From March until the end of May, it has some of the world's best heli-skiing, with long hours of sunlight, and guides will find slopes that match guests' skills. Not that this comes cheap – $2,850 per person per night is the going rate.
For today's well-heeled skiing elite, the one luxury they all seek is privacy – they want it not just for its own sake but also for the empty slopes and virgin snow. And as always, where there's a need, agencies have come along prepared to meet it.
Photo credit: Richard Allaway @ Flickr
Lucia van der Post is the founding editor of How to Spend It