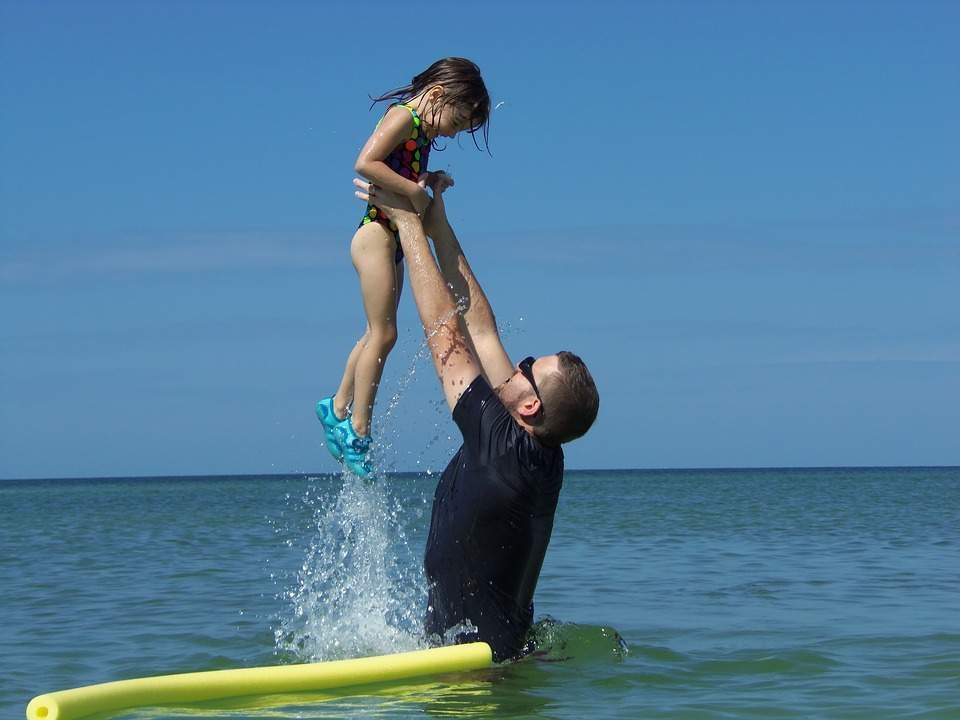 These are the practical rules to follow if you want a stress-free summer as a co-parent, writes Tanya Roberts
Summer holidays can bring an abundance of enjoyment, but the long summer break can be fraught with difficulties for divorced parents trying to agree arrangements for their children.
For example, one parent may wish to claim the child's time for the majority of the summer to visit family who live abroad, and the other parent may be left with only limited time to spend with the children.
A holiday or trip itself can trigger disagreements, ranging from one parent's unreasonable expectations for what a suitable trip would be, a disparity between the trips each parent is planning with the children, disagreements over scheduling and the travel arrangements, or tension over the introduction of a new partner who plans to join the trip. Further possible pressure points include the risk of one or more of the children not wanting to go, concerns about whether the children will be returned safely, or concerns about the other parent's extended family. Trying to organise childcare during the summer holidays while both parents are working can also inflame tensions.
Family lawyers spend many a summer dealing with these types of issues. Sometimes they can be resolved by the parents themselves.  However, in instances where they cannot, a judge may have to rule on the dispute. Increasingly however, the courts are full and struggling under the pressure, and contact disputes are sadly often not the priority for allocating these stretched resources. Invariably therefore, these problems are left to lawyers or mediators to resolve.
To navigate the minefield of summer holidays as a divorced parent with children, there are a few rules of thumb to recommend.
Firstly, last minute arrangements always increase stress levels. When planning ahead for the summer, your discussions should start as early as practicable. Contact time in the school holidays is generally split on a 50:50 basis, so co-operation from both parties is important. If multiple trips are planned, as is often the case with high-net-worth families, make sure both sets of itineraries are practical and work so that in the event flights are delayed there is no knock-on effect for other arrangements. When travelling, make sure you carry written permission from the other parent to travel with the children. This is sometimes required by immigration officials.
Secondly, when planning a holiday abroad, don't introduce a new partner to the children for the first time on a holiday. Children should be introduced to new relationships slowly over a period of time so they can get used to the idea and feel comfortable with it. Equally, resist organising trips that are too ambitious for the children given their ages. If the trip is a failure it will have a knock-on effect for next year and cause further problems down the line.
If one parent is a foreign national resident in the UK, you should expect some of the summer to be spent abroad with their family. Depending on the case, this may well be more than half of the holidays as a quid pro quo for remaining in England post-divorce. Alternatively, if a parent lives abroad, you may expect them to have the majority of the summer with the children as compensation for spending less time with them during term-time.
If you are concerned the children will not be returned at the end of the trip, it is vital to talk to a solicitor about your concerns before agreeing to the trip. Much will depend on the jurisdiction involved. If the plan is to take them to a country that is not a signatory to the Hague Convention for the return of children, you should consider putting safeguards in place in advance of the trip. These can range from mirror orders to making financial security available.
Finally, try to allow 3-4 days at the end of the summer to deal with any jet lag and prepare for the new school year, and don't be afraid to employ a nanny if you are holidaying with young children and are not the primary carer. It is much better to be sensible and do this than not to cope well resulting in a negative experience, for all of you.
Ultimately, the safety and well-being of the children is the primary concern – we all want them to enjoy their summer. With careful planning and co-operation, both parents should be able to enjoy quality time with them.
Tanya Roberts is a partner in the Family Team at Collyer Bristow LLP
Photo credit: Pixabay
Related
Do divorces always have to be stressful?
Revisiting divorce settlements – be careful what you wish for
Hidden chattels: how Birkin bags could skew a divorce settlement