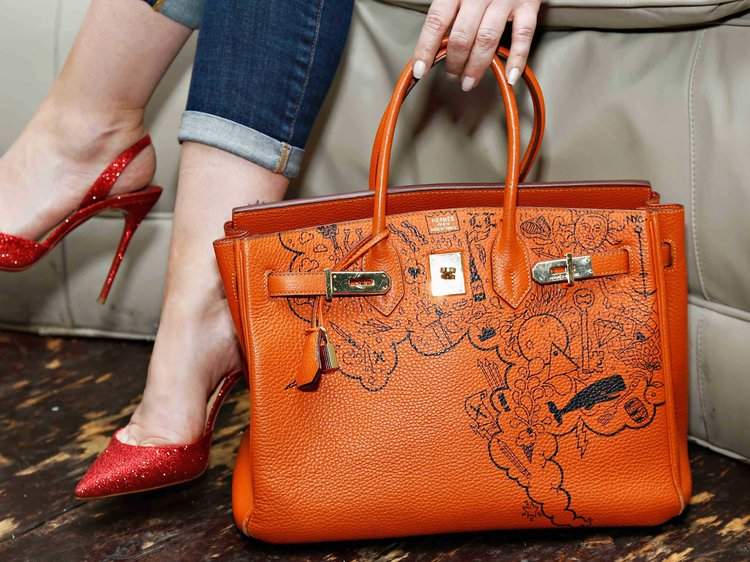 The law in relation to the division of chattels following divorce is far from comprehensive, especially when things get personal, writes Harriet Errington
A person, throughout the course of his or her life, will often collect a veritable pile of possessions. This is even truer of married couples who may also benefit from a generous wedding list and a combined spending power. A material horde, termed chattels in legal parlance, can comprise many things often of little monetary value but of great personal importance such as family heirlooms, furniture and even pets. Chattels can of course have significant pecuniary value – as was demonstrated last month when a Hermes Himalaya Birkin made from Nile crocodile skin bearing an 18-carat white gold diamond encrusted lock was sold for a record-breaking £162,500 at auction in London. The value, not to mention the emotional significance, of such items can make the division of chattels on divorce difficult.
However, it does not have to be this way. Chattels, due to their commonly low monetary value relative to a couple's overall wealth, are often only thought about and dealt at the end of the divorce process.  Although parties to financial remedy proceedings in England and Wales are under an obligation to disclose any items worth over £500, in practice, disclosure of all such assets often gets overlooked. Less traditionally valuable assets such as handbags (Hermes or not), shoes, watches and other personal items are often conveniently overlooked or genuinely forgotten.
This can, in some cases be a strategic error which often leads couples to acrimonious fighting over who gets what, especially should ownership of  beloved family pet be sought by both parties. In cases like this is not uncommon to see parties spend more on lawyers' fees arguing about the division of such items than the total value of the chattels in question.
But what happens if the chattels have significant monetary value? Valuable capital assets such as classic cars, expensive jewellery or works of art should be included in the calculations of the parties' assets for the purposes of financial proceedings. Often, however, putting a value on such assets can be difficult. If parties to a divorce are unable to agree the value, a jointly appointed expert may need to be instructed, whether an art dealer, a gemologist, or a classic car dealer. Be warned though, courts can often be reluctant to order valuations unless the asset is clearly valuable on the basis of proportionality.
If, once the value of the assets in question has been agreed, the parties are still unable to agree the fate of said items, a "Scott schedule" is drawn up, listing all items and including both parties' positions in respect of their entitlement to each asset. Ultimately the court has the power to order the assets to be transferred to either party or even sold and the proceeds divided up accordingly.
This is all well and good for those spouses who have an idea as to the collection and value of their partner's personal belongings. Classic cars and wine collections, for example, are usually relatively obvious in terms of their significant value and parties can generally agree on a need for a valuation. However, with prices of women's clothing, jewellery and handbags such as the notorious Himalaya Birkin, a collection of high end handbags built up over the course of a long marriage could easily rival or exceed the value of a vintage car or art collection. The law in relation to the division of chattels following divorce is far from comprehensive  – probably because many judges actively avoid dealing with the issue – and the lack of clarity has resulted in a dichotomy whereby some forms of assets, such as cars and artwork, are included in the distribution of a matter of course, whereas others, such as fur coats and handbags, may be disregarded altogether, whether deliberately or by genuine omission.  A husband might naturally feel aggrieved if his wife's personal items are excluded from the asset schedule while his Porsche is included in his list of assets for distribution.
In the vast majority of cases it will not be cost effective to ask the court to deal with chattels, and parties should be encouraged to seek alternative means of resolving any disputes over personal belongings such as mediation. However, with the astronomical value of some personal items witnessed in recent years, it is increasingly important to address the issue of chattels at the outset of a divorce.
Harriet Errington is a lawyer at Boodle Hatfield