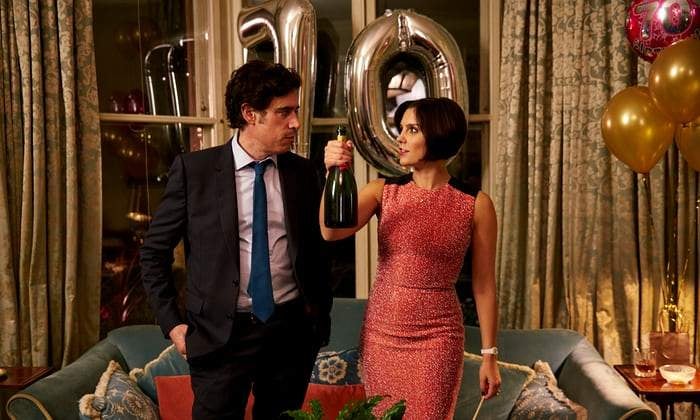 There are more palatable alternatives to the hostile litigations couples often face in divorce, writes Nicolas Fairbank
Going through a divorce often tops the polls when it comes to ranking life's most stressful events. The complete upheaval and division of assets (especially if these are particularly complex or span continents), not to mention the emotional turmoil means it can certainly be a tough time. Lily Allen has recently spoken out about how her mental health has been negatively impacted due to her divorce.
And whilst it's impossible to completely eliminate the stress associated with going through a divorce, it could be argued the current legal system doesn't help matters. The following sums up some of the most often complained about elements of the current legal system, and alternative approaches which could make life a little easier and a little less stressful than it needs to be.
First of all, it takes too long to get divorced.All too often you'll flick open a magazine or newspaper and read about a celebrity's 'quickie' divorce – a phrase which has become core to tabloid vocabulary. However, a speedy divorce is a fallacy and people can often be shocked how long the process takes.
In order to be granted a divorce, it must be proven that the marriage has 'broken down irretrievably' and one of the following five facts must be proven – adultery, unreasonable behaviour, two years' desertion, two years' separation with consent or five years' separation. The process can take many months of discussions and negotiations, particularly as parties are often reluctant to admit or agree to having committed adultery, or admit to objectively unpleasant sounding 'unreasonable behaviour' allegations (whether or not true).
A recent change has been to move the divorce process online, a decision which was met with open arms by the general public. The online divorce pilot scheme was rolled out across England and Wales earlier this year and allows couples to apply for an uncontested divorce digitally, via online forms.  This includes making payment and uploading supporting evidence.
For many reading this article, the online divorce process may not be suitable, as division of assets, particularly pensions, gets in the way of completing the divorce process itself.  Often complex, valuable assets and property interests will be spread across the globe, not simply quantified or even identified, and that is before even addressing the question of how they should be divided – legal help will be needed from the start. However, this online option is a step in the right direction to help speed up the process, as busy courts are often a reason why divorces can take longer than expected.
An unfortunate reality couples face is that having a divorce encourages hostility. As mentioned above, without at least two years of separation, unreasonable behaviour often has to be cited as the reason behind the divorce. But in many cases, you may see a couple have simply fallen out of love and want to move on with their lives – no cheating, no deception. However, due to our current legal system we may see couples forced to invent examples of unreasonable behaviour or bring up small, insignificant events. As you may imagine, this can turn a split which started out very respectfully into an altogether more emotional and hostile process.
This was the dilemma facing Mrs. Owens, whose case has been widely reported in the media. Mr. Owens defended on the basis that her allegations were simply not serious enough to end the marriage. Her petition was dismissed and her appeal was heard in May by the Supreme Court. The decision is awaited with much interest, both amongst lawyers and the general public.
This is where the big push from campaigners has come for the introduction of a no-fault divorce, and momentum is certainly gathering, with Baroness Hale of Richmond, president of the Supreme Court, giving it her support.
Perhaps it is only a matter of time before the law in this area changes and creates a more permissive approach to divorce, something Mrs. Owens would no doubt welcome.
It's too expensive to get divorced. The cost of divorce of course varies from couple to couple, but for a break-up which involves homes across the world, valuable assets which are difficult to quantify or business interests, the costs will inevitably rack up. There are several alternatives which can be considered to try and keep this cost down.
Mediation is a tried and tested option – now actively encouraged before making an application to the court.  This can have significant advantages – being both quick and inexpensive when successful.  It is not suitable in every case but is certainly parties worth considering, particularly if there are no difficult questions of identifying or valuing assets.
Arbitration is an alternative to court proceedings – in this instance a family arbitrator will act as a judge, weighing up both sides and delivering a binding ruling known as an award.
There are a number of advantages to this approach – for example, a family arbitrator can be chosen on the basis of their experience, so if you do have a complex asset base which needs dividing, an arbitrator with the right skill set can be chosen to help you through the process and come up with a decision which suits both sides. There is also more flexibility with this approach, as you can meet where and when suits you, rather than being confined by the courts.  The whole arbitration process can be tailored to the parties' requirements and, with the professional guidance experienced lawyers and a specialist arbitrator, the whole procedure can end up significantly quicker, and cheaper, than contested court proceedings.
The legal system around divorce is constantly evolving and it looks likely that it will be significantly different in a few years' time. However, in the meantime there are certainly alternatives to consider to help keep the process as stress-free as possible.
Nicholas Fairbank is a barrister at 4PB
Related
Nothing has changed since the straight civil partnership victory
Why divorce law still lags behind the modern family
Scrapping inheritance tax won't make divorce easier