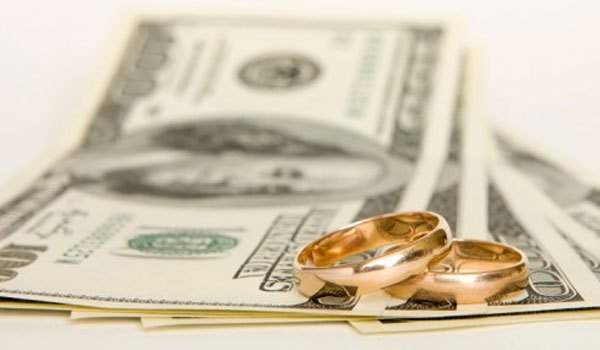 Already awarded £73 million, Janie Martin, the former wife of a lighting business tycoon, is seeking more in her divorce pay-out, writes Mark Phillips
 London's Court of Appeal is currently grappling with the vexed question of what amounts to a fair divorce settlement and whether, and when, a divorce settlement can be re-opened.
In the case of the lighting business tycoon Rupert Martin (head of Dextra Group PLC) his former wife Janie is asking the Court of Appeal to overturn a 2017 judgment, in which she was awarded £73 million – or approximately one-third of a fortune calculated to be worth £220 million.
The Martin appeal turns on rival valuations for the company Dextra PLC and the extent to which the value of the company at the time the husband and wife began a cohabiting relationship should be considered a "non-matrimonial asset" – and so, critically, excluded from the division of "matrimonial" assets.
The original judgment valued Mr Martin's Dextra shareholding at £44 million at the time the couple began living together and so the trial judge ruled that this sum should be subtracted from the pot to be divided.
The judge awarded Mrs Martin a £73 million settlement. On appeal, she is seeking an additional £17 million. However, her former husband has countered by cross-appeal, arguing that the original award should be reduced and by "many tens of millions".
An appeal, as in the Martin case, is one way in which you can try to revisit a divorce settlement. However, the legal bar for a successful appeal is set high and an unsuccessful appellant can be penalised in costs or – worse still – could find the appeal back-firing and having their original award reduced rather than increased.
This happened in the recent Court of Appeal case of Waggott where a wife's appeal for more spousal maintenance (including a share of her husband's future post-divorce bonuses) was rejected and a less generous maintenance award than the original one was imposed.
For a successful appeal under English divorce law, you need to show that the trial judge has failed to take into account the proper legal criteria in assessing a settlement, or that the judgment is so "plainly wrong" that no reasonable judge could have fairly reached the settlement figure.
The "discretionary", as opposed to "scientific", basis of English financial remedy law therefore makes the outcome of any appeal hard to predict and expensive to litigate.
The only other way in which a divorce settlement (including one reached by agreement or "consent") might be re-opened is if the grounds can be established to "set-aside" an original order. As with the appeal route, applications to set aside are hard to get off the ground, expensive to litigate and are rarely successful.
For an appeal, a claimant has to satisfy the rules established in the 1987 case of Barder and show that new events have occurred since the making of the original order which invalidate the basis, or fundamental assumption, on which the order was made.
Significant or "material" non-disclosure of assets might justify an application to set aside an order but any new event must have occurred shortly after the order and any application must be made promptly.
Also, problems can occur if re-opening a settlement would interfere with or prejudice rights in assets acquired by third parties.
Another overriding factor that can make it difficult to re-open a divorce settlement is the general feeling, even a matrimonial zeitgeist , that divorce settlements once made should be final.
This same climate is beginning to influence a move away from longer term maintenance awards and towards "clean break" settlements.
In summary, if you are looking to re-open your divorce settlement and considering "asking for more", then it may pay to be careful what you wish for.
Mark Phillips is a partner in the family team at Royds Withy King.
Email: mark.phillips@roydswithyking.com.
Web: www.roydswithyking.com.