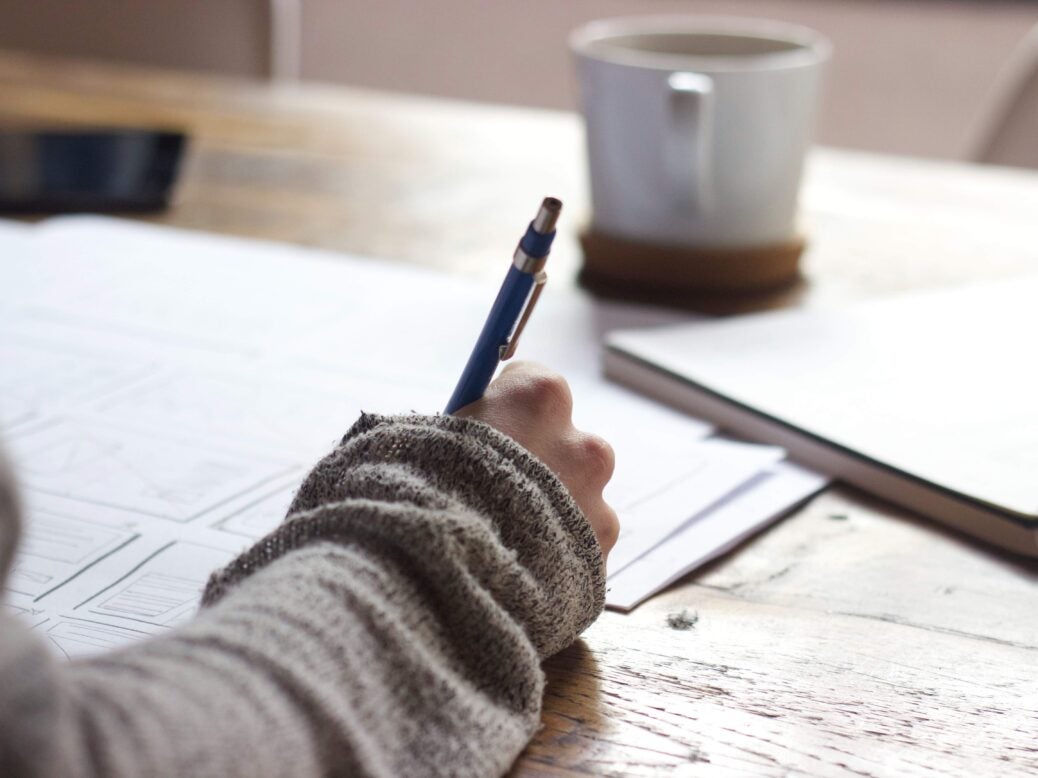 Private schools have risen to the challenge of Covid-19 with many transforming themselves into providers of virtual education – but it remains to be seen how they will overcome the need for social distancing in the months ahead
Since the UK government closed schools on March 20, almost all have made the transition to online lessons via Zoom, Google Hangouts or Google Teams, and are trying as best they can to replicate the normal school day.
The switch has been broadly successful. Sussex co-ed boarding school Eastbourne College reported 96/98 per cent 'attendance' from their Year 10 and Year 12 students, demonstrating a high level of engagement for these critical year groups. Independent primary school Highfield Prep reported 94 per cent of parents saying their child was feeling motivated in their work. 'Private schools have reacted well across the whole spectrum, moving to online swiftly to deliver a high quality learning experience and maintain continuity for pupils,' says Fiona McKenzie, head of Carfax Education. 
Julie Robinson, chief executive of the Independent Schools Council, is similarly impressed at how well schools have risen to the challenge: 'In addition to establishing effective online learning resources in a very short space of time and planning new distancing arrangements, schools have been sharing online learning with others, producing PPE, offering beds and facilities to NHS staff and key workers, as well as supporting the vulnerable in their local communities.'
The problem, however, is not just how to deliver the academic experience to pupils, but also how to maintain a feeling of community, and in turn, support pupils' mental wellbeing. Schools are tackling this in various ways; Haileybury College, for example, has introduced The Connected School, with teaching in the mornings and tutor time in the afternoons. Day and boarding school Milton Abbey are running MOLE (Milton Abbey Online Learning Environment), an online learning platform with heavy one-on-one support, as well as a virtual study hall open all day, 35 extra-curricular sessions per week, a weekly whole school chapel and one-on-one tutor 'house calls'.
Understandably, there are fears that the quality of education that pupils are receiving must, despite noble efforts, inevitably be suffering in some capacity. Schools have proved to be understanding and flexible in this regard, says McKenzie: 'Many have offered fee reductions for the summer term. Others have set up hardship funds to support families who are in financial difficulties as a result of Covid. Some have made their online learning resources available for other schools, for example, Eton's EtonX resources are available to all state secondary schools.'
So, what does the future hold? The government, whose guidelines private schools are following, plan to send pupils in years one and six back to school at the start of June. For secondary schools things are less clear, with questions raised over whether pupils can meaningfully return for any part of this term. However, all schools are looking to a full return by the end of the summer holidays. 'By September, it should be "business as usual",' says McKenzie. 'Pupil safety will be central and there will obviously need to be some restructuring of the school day to take into account whatever restrictions are required for social distancing.'
Indeed, once schools do reopen, things will be different. All will have to accommodate social distancing: 'Some differences when pupils return include two-metre distancing and new signage around school to help with one way systems and effective spacing; staggered arrival and departure and lesson and break times to reduce traffic around school; and teachers staying with assigned classes and less moving from room to room,' says Robinson.
'Some spaces such as classrooms will need to be reconfigured,' adds McKenzie. 'Class sizes at private schools tend to be smaller than average and many boarding schools are set in very spacious locations, which will be helpful, but offering some of the traditional sports and co-curricular activities may prove to be a challenge.' Positive changes could also come out of the crisis, with some schools looking to incorporate the most successful parts of their online learning into the normal provision.
Covid-19 has proved testing to the survival of many organisations, and unfortunately, education is no different. Whilst teachers are indispensable for delivering home education for students, and have therefore not experienced layoffs, some institutions may be forced to either close or merge with others: 'Although some private schools have significant endowments, the majority do not have a financial cushion to fall back on,' says McKenzie. 'Things were tough already with the rise in teacher pension contributions, and for schools that rely heavily on international students, there will be concerns over how many of them will return and how they can attract new pupils in the current climate.'
Robinson agrees that, as is the case with all small and medium sized enterprises, Covid-19 is posing significant financial challenges to independent schools, as well as the livelihoods of fee-paying parents. However, there are no definitive figures on school closures and it is impossible to predict the full impact this pandemic will have.
'We really are all in this together,' says Robinson. 'We have seen a tremendous response from independent schools in switching to online learning and that has been well received by parents and pupils. Schools are showing their customary resilience and adaptability in difficult circumstances, and are doing their utmost to ensure the safety and wellbeing of pupils, families and staff.'
Read more:
Education: How AI is about to change our children's lives
Education and Property: How to find the right fit
Meet Hugh Dickinson: The man behind the plan for a £20k-a-year boarding school