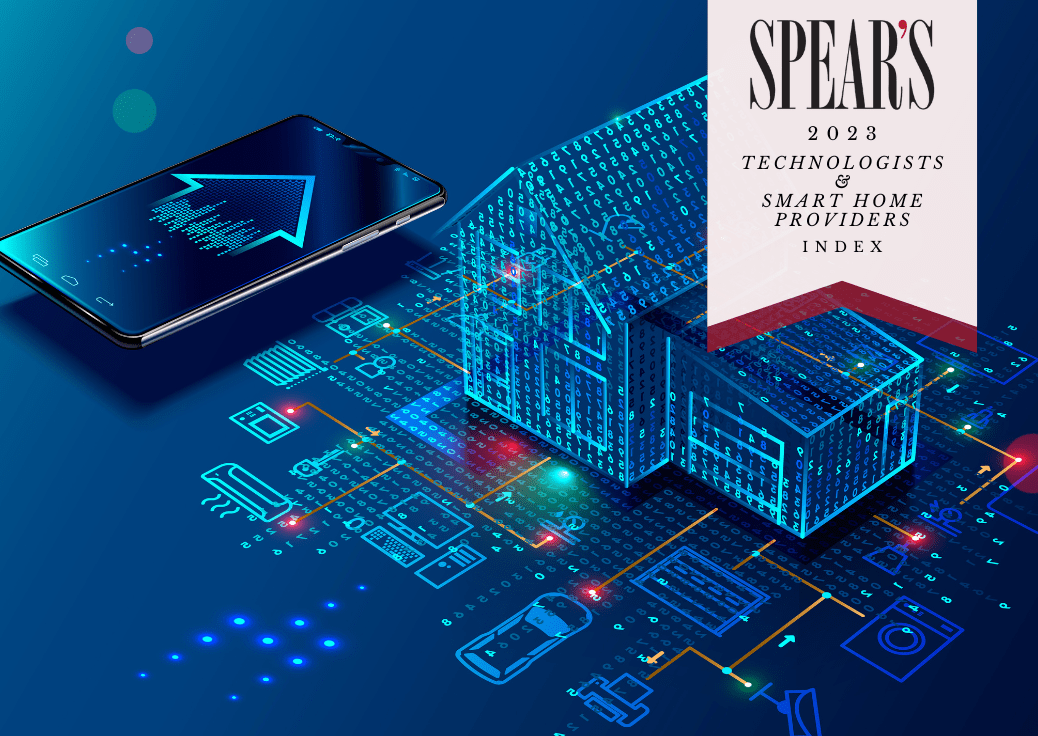 Welcome to our rankings for the best technologists and smart home providers for high-net-worth individuals in 2023. Our Top Recommended specialists can enhance your homes, yachts, jets and luxury vehicles.
Keeping pace with the innovations in technology can be a full-time job. For a high-net-worth individual, it can be helpful to consider the expertise of those whose profession is fully immersed in the latest technological innovations — especially when it's your home or security that can stand to benefit.
The Spear's index of technologists and smart home providers can guide you through the complex but rewarding process of enhancing your lifestyle using the latest gadgets and technology.
Smart home providers can ensure that your home is constantly temperature controlled, or linked to your devices, or even that your home can respond to your voice. Other specialists focus on the security of your home, jet, armoured luxury vehicle, or something as simple as your privacy — which is perhaps the least simple of all.
Explore the full 2023 edition of the Spear's Home & Design Index here:
Spear's publishes annual rankings of the top private client advisers and service providers to HNWs. These are drawn up on the basis of peer nominations, client feedback, telephone and face-to-face interviews, data supplied by firms, as well as information gathered by the Spear's editorial and research teams.
The smart home advisers featured are included in the table below, along with their Spear's ranking and focus. 
Click on the individual names to be directed to more detailed profiles of each adviser on spears500.com. (The table is ordered alphabetically by surname.)