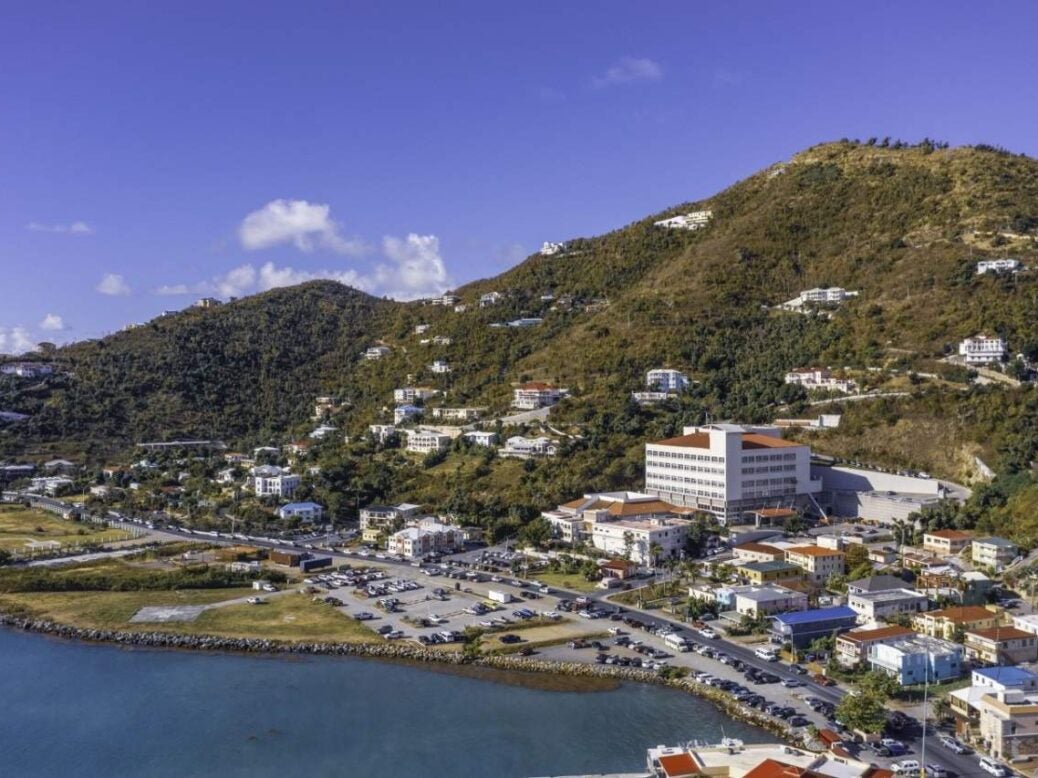 The BVI is jurisdiction is world-renowned for its skill in preserving wealth and supporting with effective succession planning, writes Elise Donovan
The British Virgin Islands (BVI) is one of the world's leading international business and finance centres, with world-class people, products and services making the BVI the 'go-to' destination for cross-border trade and investment.
In particular, the BVI facilitates considerable foreign direct investment into many countries across Africa, has an excellent legal, accounting and financial services infrastructure and uses the US dollar is its national currency.
The jurisdiction is also world-renowned for its skill in preserving wealth and supporting with effective succession planning.
Full sail for Africa
In 2018, the African Union announced that 54 of the 55 countries in Africa had agreed upon the creation of the world's largest free trade bloc, the African Continental Free Trade Agreement (AfCFTA).  With a collective GDP of $3.2 trillion, the agreement is expected to catapult the economies of the continent forward.  Indeed, the United Nations Economic Commission for Africa estimates that the AfCFTA will boost intra-African trade by 52 per cent by 2022.
At present, the BVI has direct investment relationships with multiple African states, including Nigeria, Mozambique, Kenya, Tanzania, Zambia and Botswana. With two full-scale trade missions scheduled for 2020, the BVI is confident in its role as partner in a vision for the future with Africa.
Succession planning and preserving wealth
Many wealthy families across Africa are increasingly seeking to centralise management of their assets, provide for continuity of the family business and ensure preservation of wealth with family offices offering an efficient means by which to do this.
Family office structures include fund managers who want to run their own private funds and fund managers who are being seeded by one or more families to set up private structures. In addition, family elders – and indeed a growing generation of young, successful entrepreneurs – are looking to provide a legacy and, increasingly a structure to involve members of the family in the running of their business.
BVI VISTA Trusts are ideally suited to be used by family offices to hold shares in the underlying family business. Unique to the BVI, a VISTA Trust has several advantages over a more conventional trust as it allows for the company directors to be left running the company without interference from the trustee.
This means that the settler can control the business during his or her lifetime – with input from other family members if they so choose – with the provision made for other persons to run it after his/her death.
Innovative products for a new generation
In terms of funds and investments, Africa-based entrepreneurs looking to develop their own fund management business will be seeking a jurisdiction that is understanding of their needs with the BVI is a world-leading destination for the new generation of investment managers looking to make a name for themselves.
Starting a fund – a popular practice with family offices – can be a challenging task, but by using a BVI incubator fund or an approved fund designed specifically for start-ups, entrepreneurs can set up with maximum flexibility and choose from a range of corporate structures, including limited partnerships.
A partnership for the future
With strong historic links between the BVI and Africa, we look forward to the future working together to support each other mutually going forward.
Elise Donovan (pictured) is the chief executive officer of BVI Finance