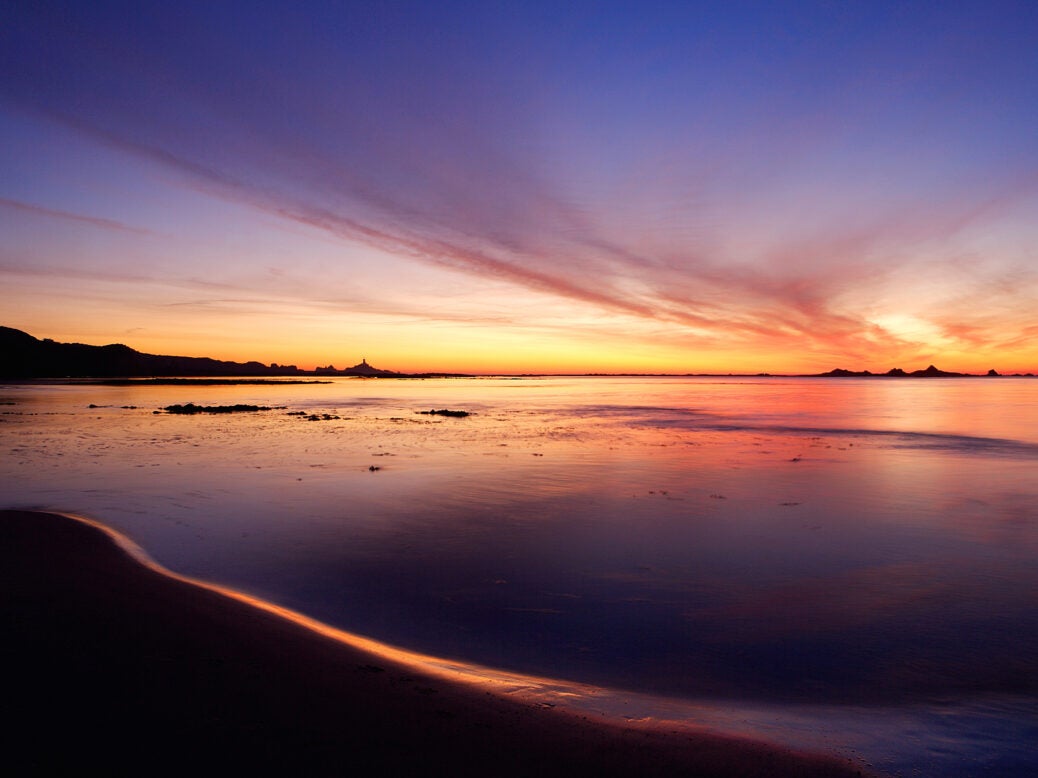 In light of challenges posed by the 2020 pandemic, Jersey Finance's Robert Moore shares valuable insights on why wealthy family offices are increasingly attracted to trusted jurisdictions
From a series of roundtable discussions this year with private client practitioners and family offices, Jersey Finance's director Robert Moore, who has more than 13 years' experience within Jersey's financial services landscape, shares some of the learnings in the family office space.
Throughout a series of events, he says there have been discussions around wealth preservation, asset protection, philanthropy to list a few but highlighted a growing sense of responsibility and awareness around family governance, the importance of which has been highlighted by the impact of the pandemic.
'What's really emerged has been an acknowledgment of the need for not only effective corporate governance but also strong family governance, facilitating transparency and understanding around the expectations and aspirations of the family. There's also been a real re-evaluation in thinking around investments with purpose and supporting charitable causes, in addition to the approach to asset protection for succession planning purposes. The pandemic has brought sharply into focus a need to "secure the future" in an environment that has been far from certain,' he says.
Next generational factors have also emerged as important considerations in these discussions with an increased emphasis on sustainable investing, through the lens of Environmental, Social and Governance (ESG) factors.
We have also witnessed an evolution in client expectations with a strong lean towards technology and digital infrastructure – broadband speed in Jersey, for instance, is ranked second fastest in the world. Pair this with Jersey's regulatory environment and it's political and economic stability, the Island offers certainty to clients from less stable jurisdictions.
Access to specialist advice is not a challenge in Jersey either– we have one of the largest financial services workforces amongst all international finance centres (or IFCs), with deep pools of talent and experience in areas spanning across all areas of financial services from ESG and alternative investments through to digital development and governance'.
Moore sees promising developments in the sustainable finance sphere, which he says will shift to become even more aligned with the UN's Sustainable Development Goals. 'This will mean there will be a lot of work on measuring the impact of investment on the environment.
Investing with purpose is a trend we've been tracking for some time – we published our sustainable finance strategy earlier this year, and the theme of our private wealth conference in London next month is 'People and Purpose' which will cover these topics in-depth. The idea that good corporate governance correlates strongly with value creation and encourages sustainable practice came out very clearly at the events we held earlier this year, reflecting the mood music among family offices'.
On top of that, wealthy families have a high level of trust in the jurisdiction's regulatory framework, as top practitioners say, families are now actively looking to being established within or linked to well-regulated jurisdictions. Jersey is particularly well-regarded in the offshore industry as a jurisdiction that is 'absolutely committed to the global transparency agenda', Moore emphasises. 'In a world of constantly shifting regulatory norms, we are proud that our high standards and commitment to transparency have been recognised on numerous occasions by independent authorities including the OECD, IMF, World Bank and MONEYVAL, and we consistently find that families find reassurance in that'.
Increasingly, Wealthy families have been seeking out jurisdictions with a reputation for stability and expertise along with access to advisers with the appropriate specialist knowledge of working across multiple jurisdictions.
'Jersey has a global customer base – we've been pushing into the growth markets for more than ten years now', he notes.
With more than 13,500 highly skilled professionals working in financial services and a world class digital infrastructure, Jersey as a jurisdiction has demonstrated 'real resilience throughout the pandemic with a flourishing funds industry'.
Furthermore, the Island has over 60 years' experience of being 'right at the forefront' of international finance and has acted as a hub for a dynamic range of opportunities, including co-investments for family offices.
Moore concludes that since each family office is unique to the family itself, there is no cookie cutter approach to assisting them with their unique needs and helping them prepare for the future. He says this dynamism and increasing need for personalisation within structures is likely to continue well into the future years and generations. 'You can't look at the family through a corporate or funds lens where the structure facilitates from a transactional sense,' he says.
'The structure of the family office is reflective of the aspirations, size and expectations of the family. If we are looking at a large UHNW family then you would expect the structure to be aligned to the sophistication of that family with an effective corporate governance framework, family governance policies, investment committee, team of advisers, and so on, but some family offices are established to simply manage, for example, the traditional concierge-type services associated with a family or their philanthropic endeavours.
'Ultimately the family office is unique and what you want from your structure is the ability to grow and evolve with you,' he says. And he is confident and proud of Jersey's advanced expertise, professional, technological and regulatory capabilities to cater to the exacting needs of international families.
Robert Moore is a director at Jersey Finance
Find out more about Jersey Finance here