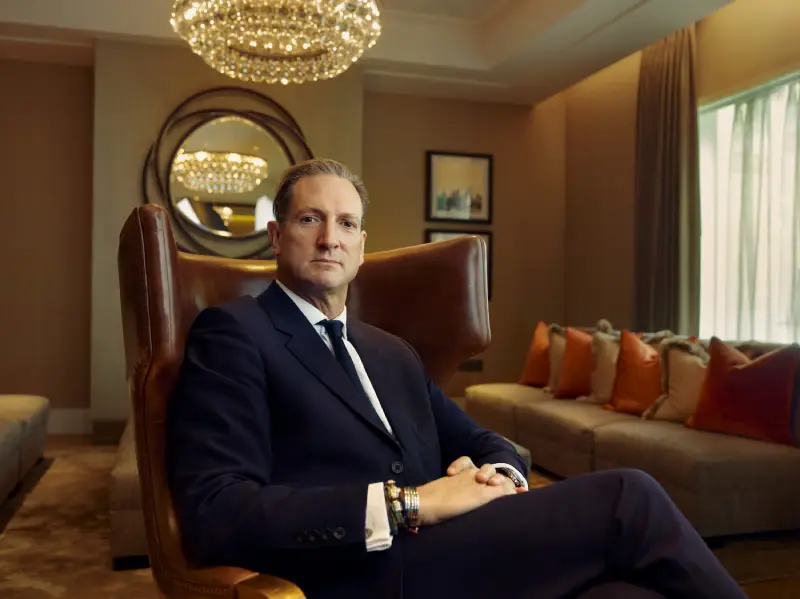 Charlie Hoffman, managing director of HSBC UK's global private banking arm believes it is HSBC's differentiated approach towards clients and its own workforce that helped him to win the Spear's Award.
'I'm a great believer that at HSBC everyone wants you to win, and that comes out in how we look after client relationships,' he says. 'This culture of deep collaboration really reverberates through every relationship we have, both in the UK and globally.'
The Spear's judges noted that Hoffman's client book – which, in terms of assets under management, exceeds the books of some entire private banks – has become a matter of industry lore.
See the full list of the 2022 Spear's Awards winners
One member of the panel noted: 'He is just so polished, always says the right thing. He builds the confidence of the client and does an outstanding job.'
That client book continues to grow – but Hoffman is careful to point out that this success is the product of a team effort: 'Any great leader surrounds himself with people who are far better than themselves.'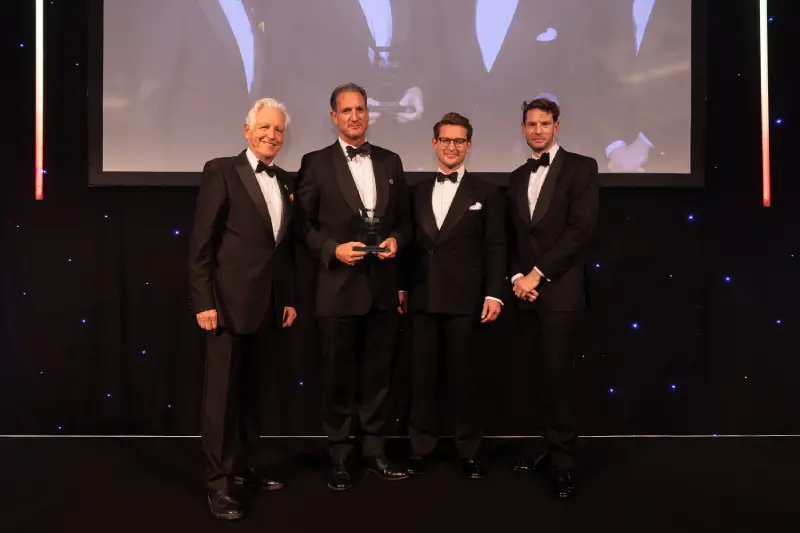 His approach to leadership is influenced first and foremost by his mother, who, he says, taught him the value of treating others how you want to be treated. This has contributed to successful client relationships. 'If you can put yourself in the client's shoes and think about how the client's feeling and what they really want, I think you're going to achieve a really good outcome for that client and therefore for the entire relationship,' he says.
The intrinsically international nature of HSBC means he handles client relationships that have a connection with Hong Kong, Switzerland, Singapore and the Channel Islands. A global presence for private banks, he points out, is pivotal for firms that want to both grow their client base and serve their clients to the best of their capability.
For UHNW clients who are 'becoming global citizens', Hoffman notes that they 'demand and expect a delivery of service across the world, not just their home market'. The onus then falls on international organisations 'to deliver international solutions and outcomes which best suit clients and their families'.
After a stellar 2022, Hoffman and his team have a two-part target for the next 12 months: to continue focusing on his client outcomes and 'hopefully deliver some really good performance, thanks to the way we have adjusted their portfolios for the current economic climate'.
Main image: Charlie Hoffman photographed for Spear's at the Four Seasons Hotel London at Ten Trinity Square by Sebastian Nevols.
More from Spear's
Order your copy of the 2023 edition of the Spear's 500
The 2022 Spear's Wealth Management Index
The UK's new wealth management landscape