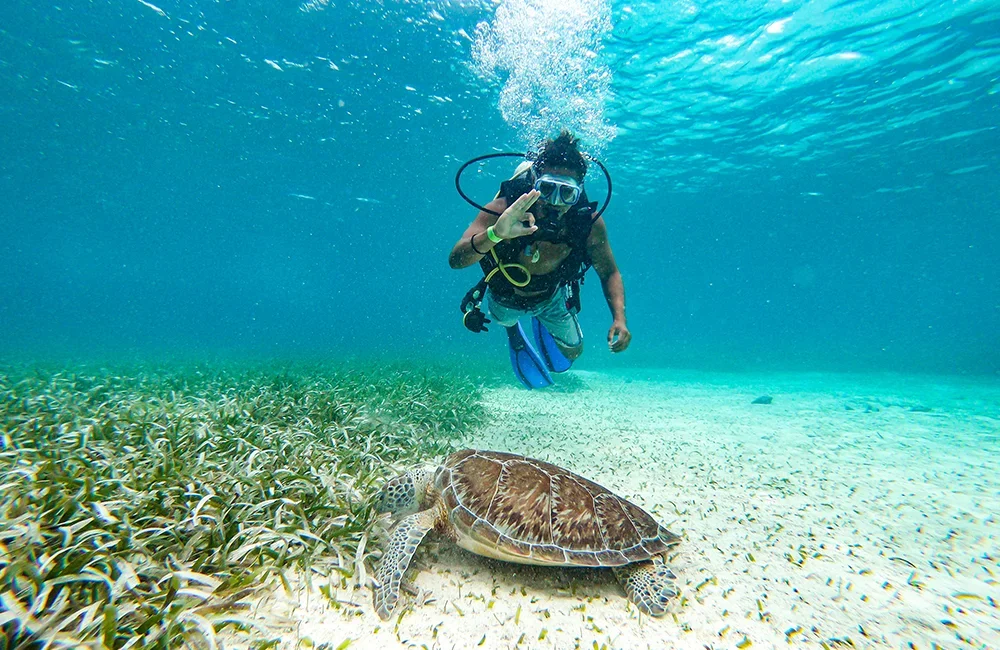 Belize is a country of incredible natural beauty, but you must go beneath the waves to experience it in full.
The Central American paradise of Belize is one of the most visually stunning locations on Earth, its crystal blue waters ensure it is the ultimate spot for scuba diving. With its wealth of natural coral and diverse ecosystem, Belize is a must-see for all sub-aquatic enthusiasts.
The Caribbean is a true haven for underwater adventurers. If you are a seasoned scuba diver or just beginning your journey beneath the depths, Belize has spots that are suitable for the full range of experience levels. While the climate is perfectly suited to diving with the water temperature rarely dropping below 78°F.
Those tempted by Belize's waters should aim for April to June, the dry season is the most popular time and also the period when whale sharks — the largest known species of fish — often arrive near Placencia, a coastal village in the south of the Caribbean nation. Don't panic though, while their mouths can be 5 ft wide, they are not dangerous to humans and are known for being gentle giants. Diving is completely viable year-round, with rainy spells generally short and the offshore visibility remaining relatively good.
From the famous Great Blue Hole to the expansive Belize Barrier Reef, the opportunities are endless. These enchanting locations are populated with hundreds of different species of fish and corals, one of the many reasons the area has been so popular with marine biologists across the centuries.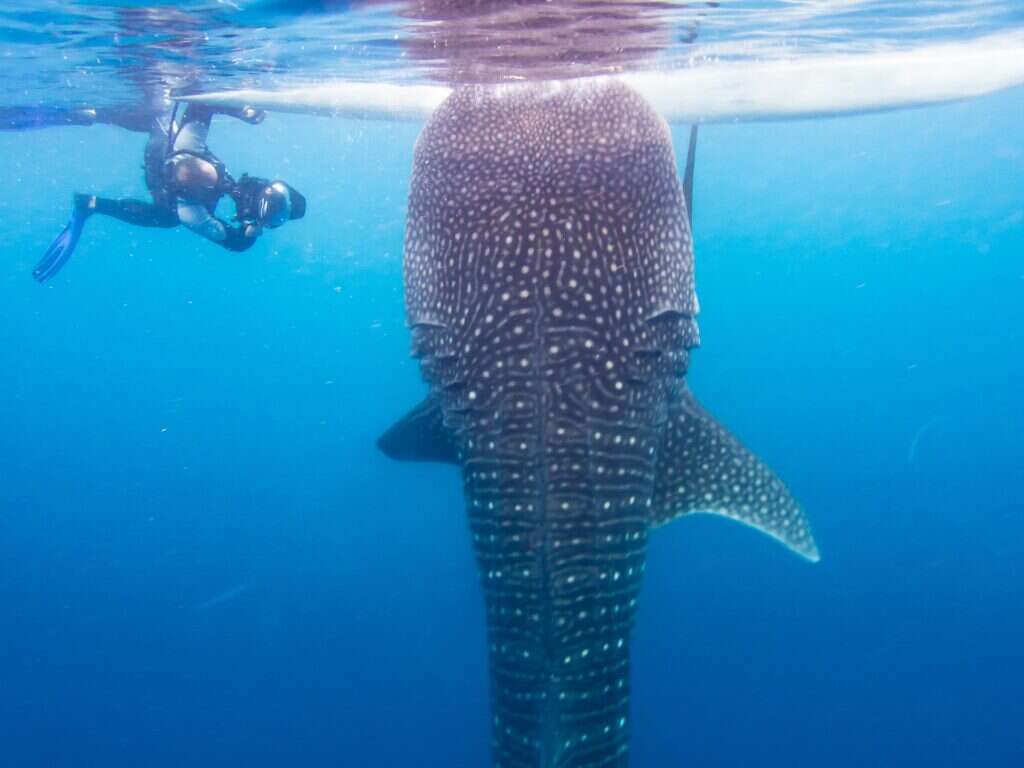 Belize Barrier Reef
When he visited in 1842, Charles Darwin described it as "the most remarkable reef in the West Indies". The Belize Barrier Reef is one of the nation's biggest tourist attractions and the second-largest barrier reef in the world. It has been a Unesco World Heritage site since 1996.
Sitting just 980 ft offshore from the mainland and stretching for 190 miles, the barrier reef offers almost unlimited scuba diving opportunities. Those who like to think of themselves as explorers will relish the fact that 90% of the reef is yet to be properly studied.
Composed of offshore atolls, sand cays, coastal lagoons and mangrove forests, the diverse conditions have created an incredible habitat for several endangered species. Hawksbill turtles, manatees, American marine crocodiles and six threatened species of shark have all made the reef their home.
Due to having such a natural wonder so close to its shores, the Belize government has taken steps to preserve and protect the ecosystem. In 2010, it became the first country in the world to completely ban bottom trawling, while in 2015 it banned all offshore oil drilling within 1km of the barrier reef.
The Belize Barrier reef contains several of the best dive sites in the world, from islands, atolls and sinkholes, this enchanting environment is something that must be seen to be believed.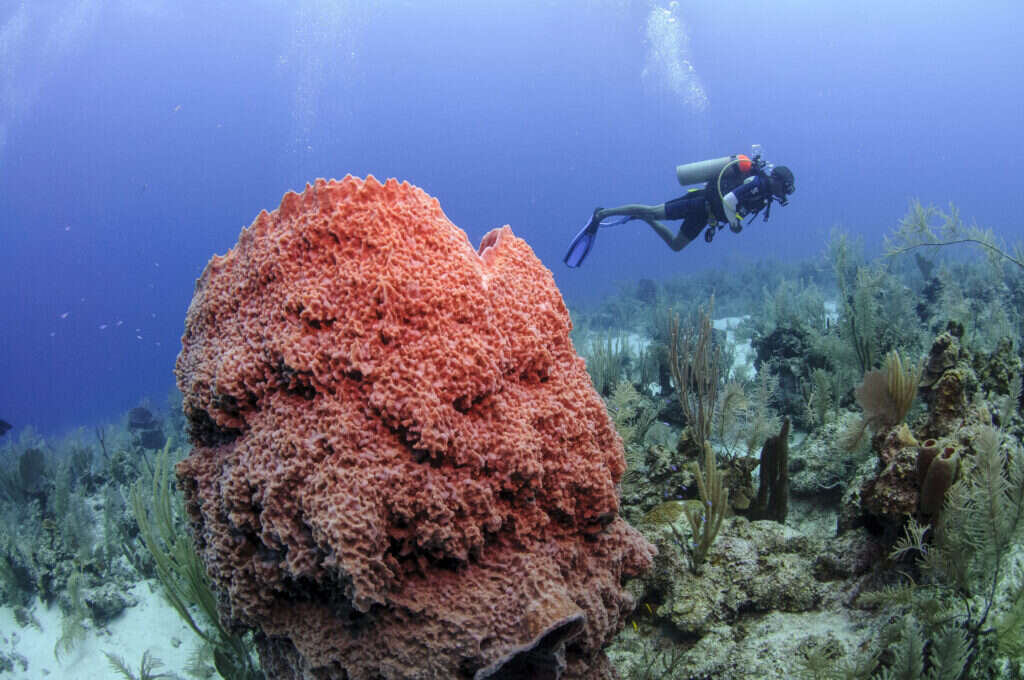 Taking the environment seriously
Laying home to such a wealthy and diverse natural ecosystem — both above and below the waves — Belize is aware that it's crucial to do the utmost to preserve and protect this natural wonder.
In addition to banning bottom trawling and offshore drilling near the barrier reef, further steps are being taken to ensure this ecosystem remains healthy and even improves.
There are several community-based conservation efforts that are working to restore damaged corals. Over the past decade, Belize-based non-profit Fragments of Hope have planted hundreds of thousands of coral fragments in reefs that have been damaged by hurricanes. Members of the local community like fishermen, guides and divers are trained to both plant the fragments and monitor their growth. This effort has seen reefs around the coastal village of Placencia expand from 6% to a much healthier 60%.
Belize has also banned gillnet fishing, a specific piece of fishing equipment that can be extremely harmful to marine animals like turtles and manatees. In addition to helping to protect these endangered animals, steps were also taken to ensure gillnet fishermen were able to smoothly transition into different careers.
Belize's waters are unsurprisingly the ideal location for marine reserves. In fact, there are a total of seven located along the Belize Barrier Reef comprising 12% of the reef's total area. These reserves, while being incredible natural wonders, provide an essential habitat for countless protected species. They also help to ensure Belize will remain a world-class scuba diving location, well into the future.
Lighthouse Reef and The Great Blue Hole
An atoll is a unique land formation where a ring-shaped island circles a lagoon. There are thought to be 440 atolls around the world, with the vast majority located in the Indo-Pacific region. However, Belize is home to three of the four that can be found in the Western Hemisphere.
Lighthouse Reef is an instantly recognizable formation 50 miles southeast of Belize City. Made famous by French oceanographer and filmmaker Jacques Cousteau. An expansive marine sinkhole – famously known as The Great Blue Hole – stretches over 1,000 ft across and 400 ft deep. This depth creates a mesmerizing dark blue, beloved by divers and aerial photographers alike.
Entering the vertical ocean cave has been described by some scuba divers as a totally surreal experience, with some even suggesting it's the closest thing to being in space. The cave has very little current, almost suspending divers as they swim through it, and enabling rare bacteria and particles to thrive. Visitors can also witness evidence from the cave's days above the water, stalactites perfectly preserved on its walls.
Beyond the cave, the Lighthouse reef is an incredible dive site in its own right with corals that lay home to blacktip reef sharks.
Visitors can choose to visit on a day trip; the boat journey from Belize City takes around three hours. However, Lighthouse Reef is also a popular stop in Belize for liveaboard scuba diving trips, multiple-day affairs where travelers stay on a boat for multiple days and visit several dive sites.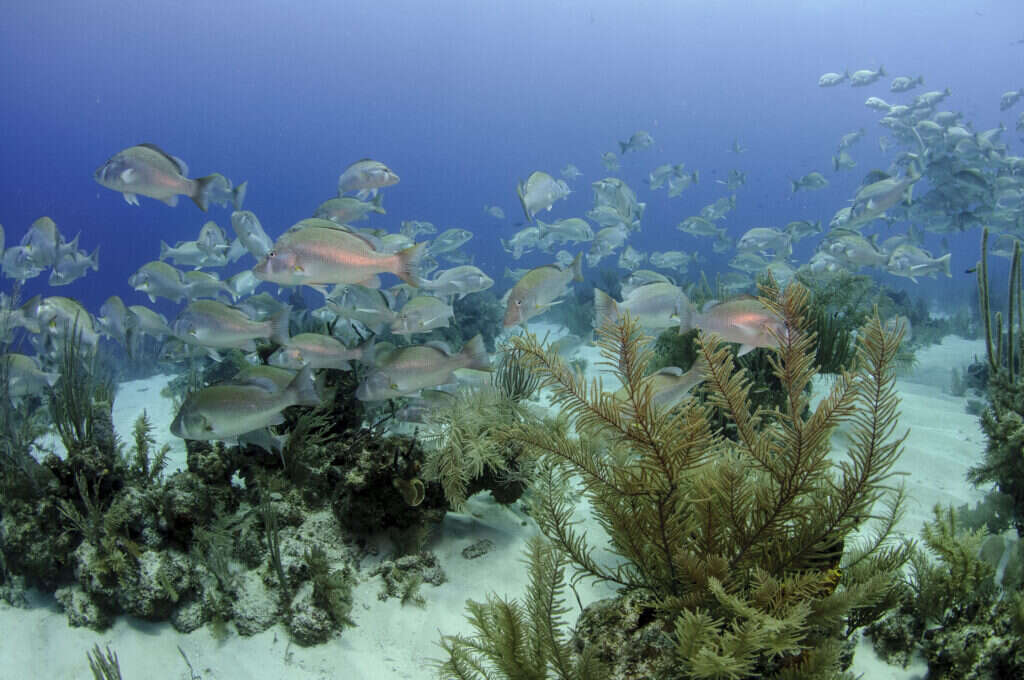 Glover's Reef
Heading South from Lighthouse Reef, you will discover Glover's Reef, another of Belize's unique atolls, and one that is equally as captivating. 20 miles long and 7.5 miles wide, it encases a sizable crystal blue lagoon. This lagoon is dotted with around 850 patches of reef causing it to be one of the most ecologically diverse locations in the Caribbean.
A world heritage site since 1993 the semi-isolated nature of the reef ensures there is minimal pollution from the mainland. This lack of pollution results in some of the clearest waters found anywhere in the world, which will be useful as some of these corals can be found 300 ft below the waves.
The area is so diverse, in fact, it is also the location of a Wildlife Conservation Society research station. Without doubt, a highlight for all divers will be witnessing Manta Rays in the wild. These incredible giants of the ocean can have an almost 30-ft wingspan and are hard to miss as they gracefully cruise past.
Some of the surrounding cays (small sandy islands) also have accommodation options meaning you can spend a few days a Glover's Reef. This is the ultimate way to live out your own desert island fantasy, with countless palm-covered islands and unobstructed ocean views that will have you feeling like a true castaway.
Web travelbelize.com
More from Spear's:
Why tequila is enjoying a global boom
Whisky pros reveal how to avoid investment scams