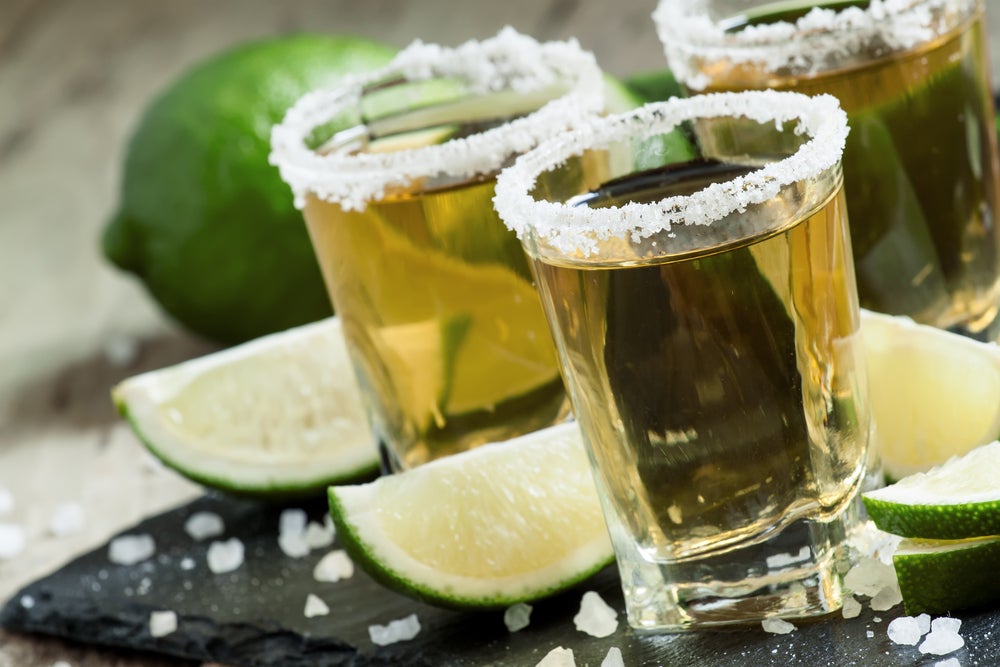 Tequila has never been more en vogue. Spear's tried three of the best tipples for both cocktail lovers and purist fans
My new favourite bar, Mr Fogg's Apothecary in Mayfair's Brook Street, is a glorious spot. Its ridiculously tasty Patrón Reposado tequila-based cocktail, Eyes Wide Open, did indeed engender the alertness of mind and body that the maestro behind the bar suggested it might. I had another, just to make sure.
Tequila has never been more fashionable, and bar-keeps, mixologists and retailers are in a spin of delight as a revolution takes hold. According to Allied Market Research, world-wide sales are set to generate a whopping $24.19 billion by 2031, nearly doubling in the course of a decade.
The UK has always lagged behind America when it comes to tequila. The spirit is embedded in their culture, whereas we have always been closer to gin and rum. This, though, is about to change, according to Dawn Davies MW, head buyer of the sainted Whisky Exchange. 'Sales are rocketing,' she says. 'We've reduced our gin and rum stocks dramatically in favour of tequila and we now stock almost 300 different examples, from £19.75 a pop to £2,600. There really is something for everyone.'
Tequila is made in Mexico, as you know, from the blue agave plant, a cactus lookalike but a relative of the lily. Pukka 100 per cent tequila de Agave comes in four forms: Blanco/Plata, aged for two months or less in steel or oak; Reposado, aged for a minimum of two months and a maximum of two years in oak; Añejo, aged for a minimum of one year and maximum of three in oak; and Extra Añejo, aged for a minimum of three years in oak.
Blanco is great for cocktails ( just think of the Margarita, Tequila Sunrise, Long Island Iced Tea and even Bloody Maria), whereas Reposado and beyond are perfect sipping tequilas. There's an earthiness, a sweetness and an intriguing vegetal note to fine tequila that is unique. You know something is going to be big when someone famous puts their name to it, and in tequila's case folk such as The Rock, George Clooney, Justin Timberlake, AC/DC and whichever Kardashian it is have all launched brands.
Connoisseurs and collectors are getting excited. You need to fork out for the good stuff – that's if you can find it, with the likes of Don Julio 1942, Clase Azul or Casamigos all now sold on allocation. Tequila might not yet be a spirit to invest in, as you might with fine single malt, rum or cognac, but it sure as heck is one to enjoy.
Three of the best tequilas 
Código 1530 Barrel Strength Añejo, 44% vol (£138; Hedonism)
This is mighty stuff indeed, double distilled, aged for more than two years in charred French white oak wine barrels that once held Napa Cabernet Sauvignon and bottled at barrel strength. A limited release, it's full, rich and crammed with vanilla, spice, chocolate and subtle earthy notes backed by a satin smooth finish.
Maestro Dobel Diamante, 40% vol (£70; Harvey Nichols)
This is right up my street, the world's first clear, multi-aged tequila, blended from fi nest quality 100 per cent blue agave Reposado, Añejo and Extra-Añejo tequilas and double filtered until it's diamond bright. Super soft, silky and creamy, it's perfect for sipping neat and for adding a gentle kick and decadently extravagant texture to cocktails.
Clase Azul Tequila Gold, 40% vol (£450; The Whisky Exchange)
The fancy decanter might look like a roll-on deodorant or something more intimate, but this brand-new release takes tequila to another level. A sumptuous blend aged in a mix of French and American oak and old bourbon and sherry casks, it's gloriously, rewardingly complex with dried fruits, nuts and cocoa on nose and palate.
Image – From Left: Código 1530 Barrel Strength Añejo, Maestro Dobel Diamante, Clase Azul Tequila Gold