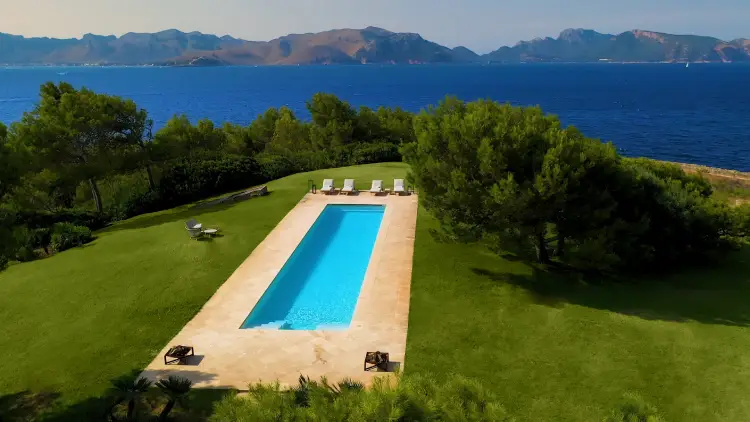 Set among nearly 40 acres of land in the exclusive area of the Bay of Pollença in Mallorca, Castell de Manresa exudes cool, coastal romanticism.
Offering privacy and tranquillity with captivating panoramic views of the Mediterranean and surrounding landscape, this mansion is like no other.
A distinctive piece of Spanish history, the original house dates back to 1715 when it was originally conceived by King Philip V as an 18th-century fort. But, thanks to the expertise of Urban Input – a leading Spanish real estate asset manager – the property has undergone a restorative renovation to bring it back to its authentic elegance by creating a soothing environment in tune with Castell de Manresa's secluded natural surroundings.
Its emblematic shape is renowned among the discerning locals and its classic coastal exterior is echoed by its interior, which encapsulates the perfect balance of rustic and contemporary furnishings. The expansive number of windows create beautifully framed landscape views, which are one of Castell de Manresa's unique traits. There are also plenty of terraces from which to enjoy morning coffee, bright and airy rooms, and three-century-old thick walls that are reminiscent of the building's storied past.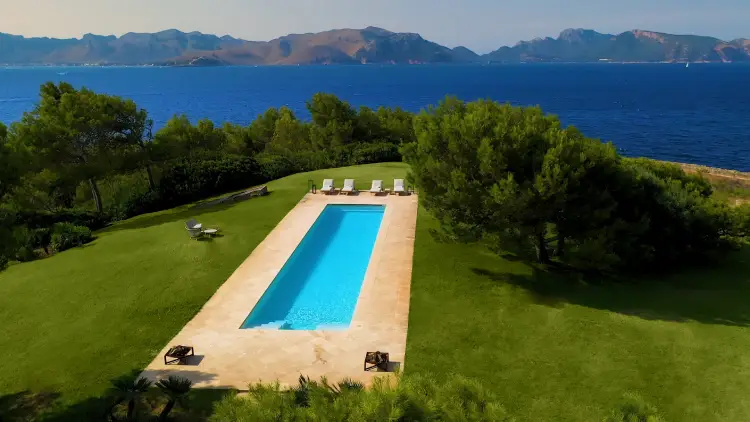 There are four houses, each with unique characteristics and charming names based on their historic use (think: The Dovecote and Fisherman's House), that have all been updated with essential luxury amenities for recent clientele, which included world-renowned businessmen, sports icons and global public figures.
Further period-piece allure is provided via a wartime water utility warehouse to be known as Blue Cottage. The guest experience is completed with an additional building on the estate scheduled for restoration, which will bring the number of houses up to six. The Farmhouse is a 19th-century country house built with traditional stone that will beautifully mirror the elegant rustic charm of the main property.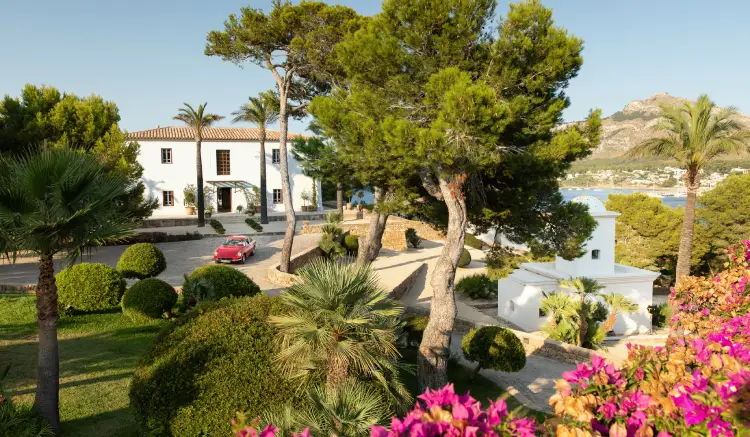 A truly rare luxury property marrying history with elegance, Castell de Manresa features eight en-suite bedrooms and can host up to 16 guests. You can also find protected fauna, a sunset-facing swimming pool and tennis courts within the grounds.
"Given Castell de Manresa's storied history and idyllic natural surroundings, we were excited for the opportunity to restore this one-of-a-kind fortress estate back to what it deserves," says Mario Chisholm, partner at Urban Input. "The privilege to experience this remarkable project allowed our team to exhibit their expertise for complex situations and unique properties. The challenge has been particularly rewarding given the exceptional feedback we have received from each of the esteemed guests we have had staying at this rare jewel in the Mediterranean."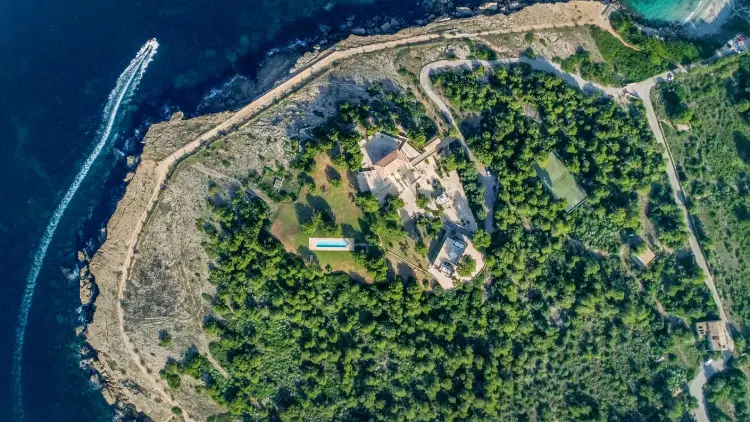 About Urban Input Group
A Spanish and independent real estate manager focused on the active management of portfolios and complex situations. With more than €1.7 billion in GDV (Gross Development Value) in Spain and a long track record in investment management, contracting and real estate development, Urban Input has a diversified portfolio of assets in the PRS, office, residential, land and hotel.