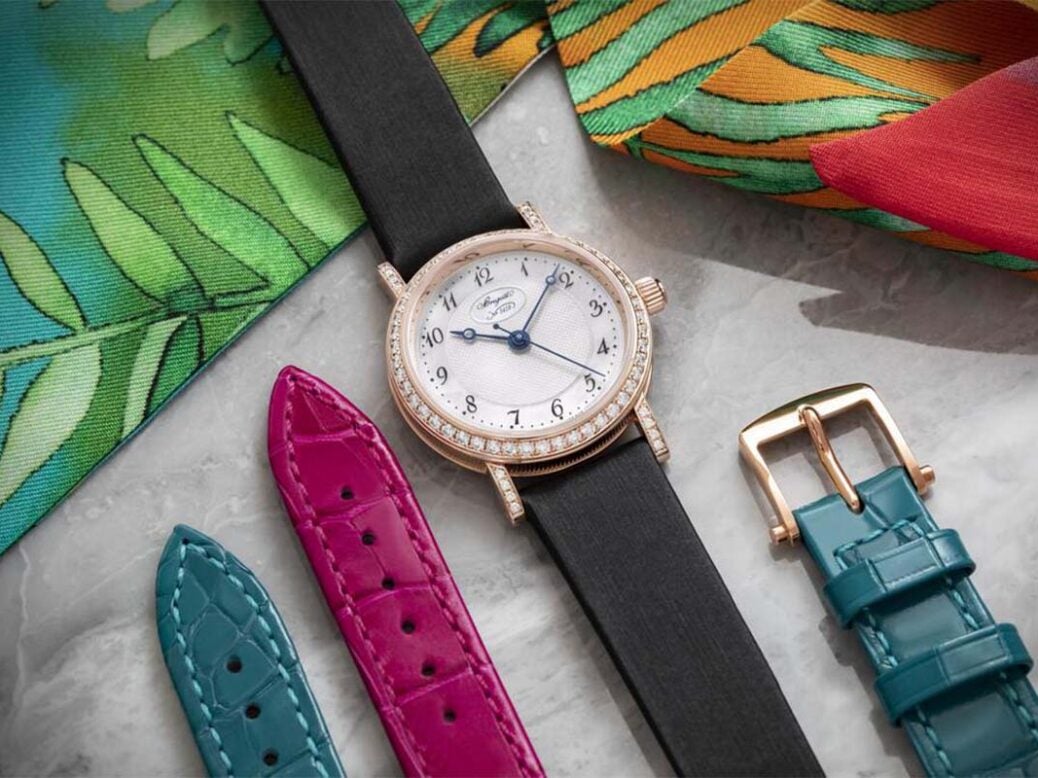 The festive season is just around the corner, which means it's time to start thinking about the perfect gift for the woman in your life. But once the present-buying panic takes hold, it can be difficult to know where to start, particularly if she is accustomed to the finer things. Fortunately, Spear's has scoured some of the finest high-end design houses to curate the ultimate gift guide for her. Whether she is a fragrance connoisseur or has a taste for haute joaillerie, she will no doubt be delighted with one of these impeccably crafted creations.
[See also: Sky's the limit for sustainable diamonds brand creating jewels out of thin air]
Highlights include a striking purple and gold timepiece by Patek Philippe, a complete skincare saviour set by La Prairie and a brilliant diamond bracelet from Boucheron.
Read on to discover the complete gift guide for her. It will be updated throughout November and December, so check back for more inspiration.
Luxury jewellery gifts for her
David Morris Empire Necklace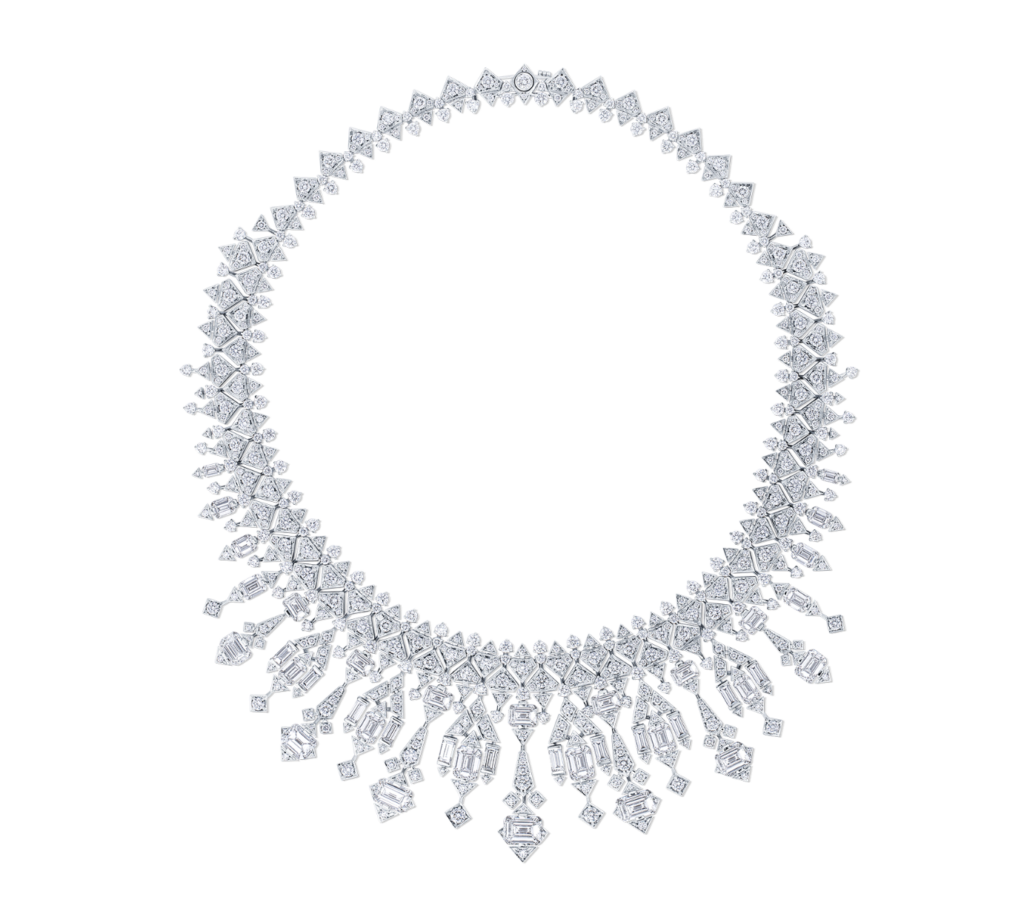 An undisputed show-stopper, this dazzling diamond creation hails from David Morris' newly launched 'Spotlight' collection. Injecting the classic geometry of 1920s design with a blast of modernity, the Empire suite sets emerald cut diamonds in a graphic tapestry of diamonds, while the geometric elegance of the Sempiterno suite is accentuated with interlocking geometric motifs that call to mind decorative tiles. The necklace is set with 54.94ct diamonds in total.
POA, davidmorris.com
Messika Glitter Fever Ring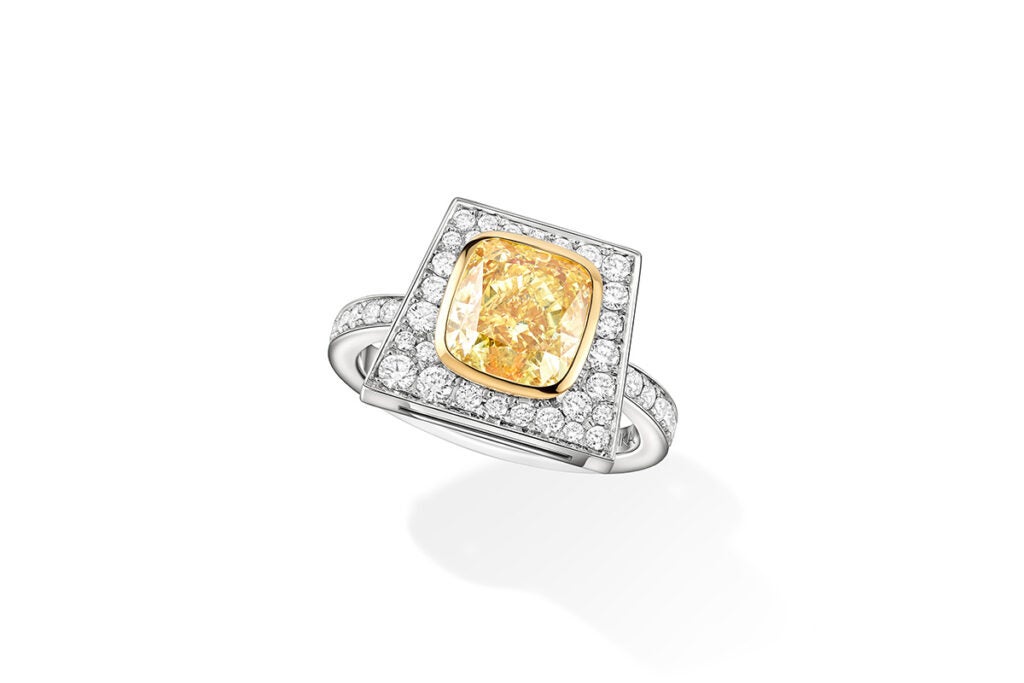 Inspired by the enduring glamour of the heyday of Seventies disco, this yellow diamond ring by Messika is taken from the jeweller's 2023 high jewellery collection. 'Each square of the necklace, earrings, ring or lip jewel has been proportioned to best match the cut of each yellow diamond. High-precision work that reflects an unparalleled level of technical expertise,' says the brand of the head-turning piece.
POA, messika.com
Garrard Wings Rising Golden Mother of Pearl and Diamond Earrings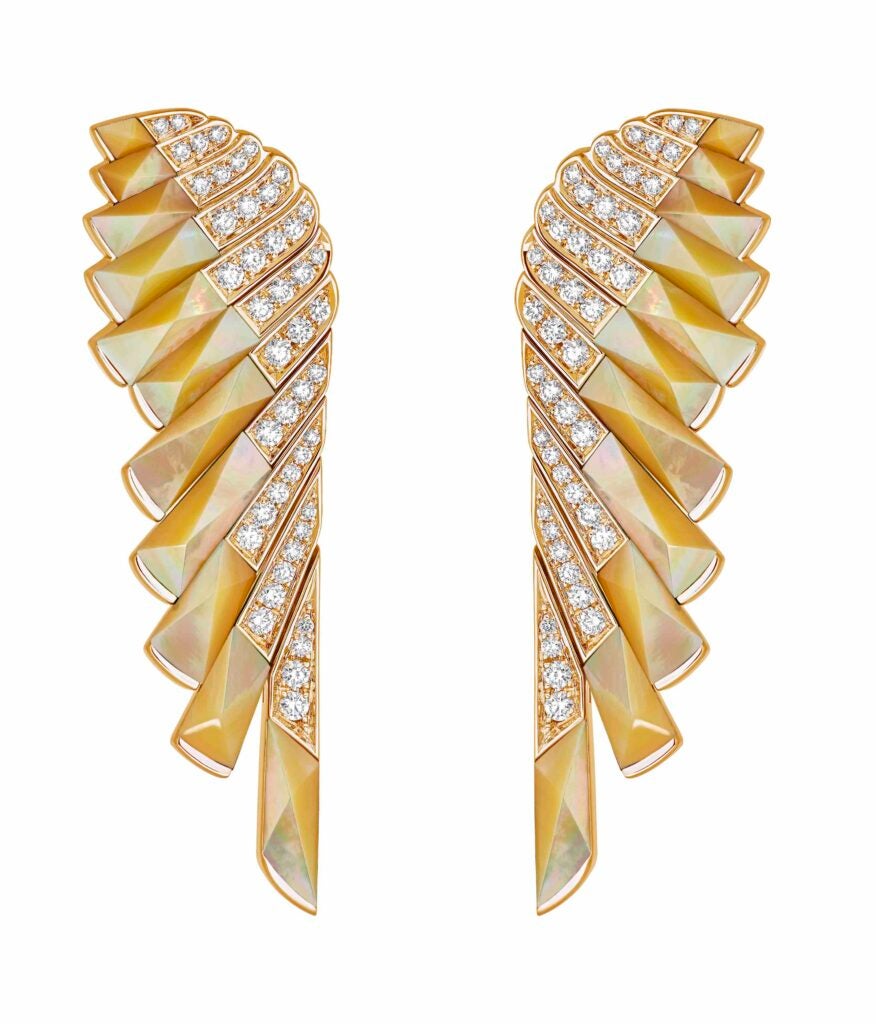 The Garrard Wings Rising collection launched in spectacular fashion with a party at the Tower of London. Such a grand venue would threaten to outshine even the most impressive of jewels, but these diamond-encrusted confections from Garrard, the first official Crown Jeweller and creator of iconic jewellery for the Royal Family, more than rise to the occasion. These golden mother of pearl and diamond earrings are crafted in the shape of wings that frame the face.
£20,500, garrard.com
Ouie Keyring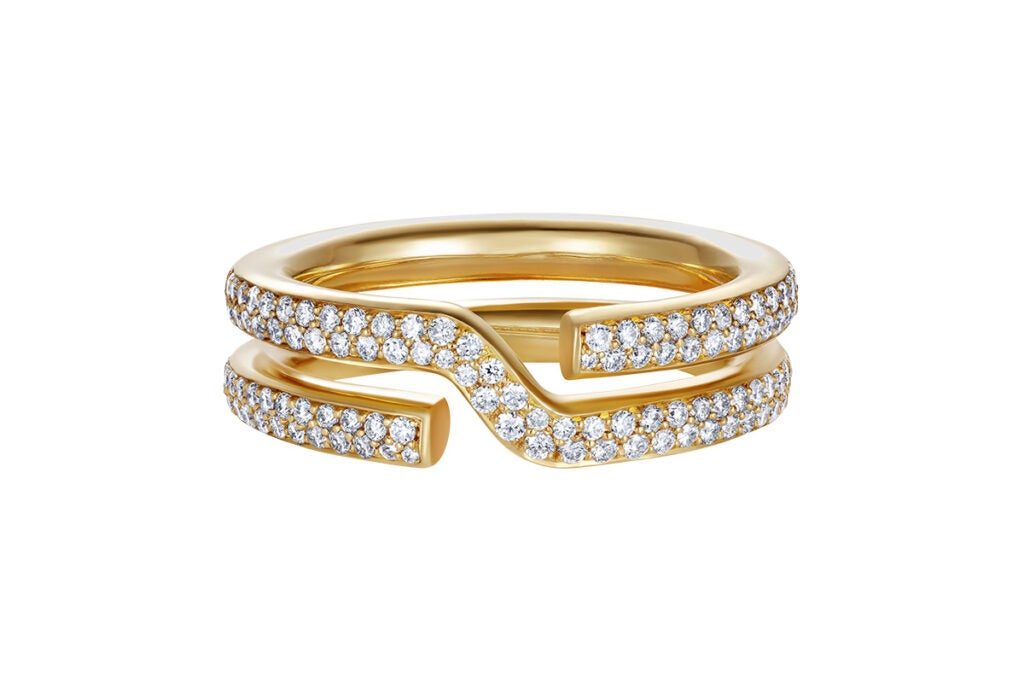 A playful take on the construction of a traditional keyring loop, this simple, everyday piece boasts a full pavé of over 1.2 carats of brilliant cut diamonds that have been hand-set in London. The band itself is made from 14k solid gold.
£‌15,000, ouie.co.uk
Boucheron Wladimir the Cat Bracelet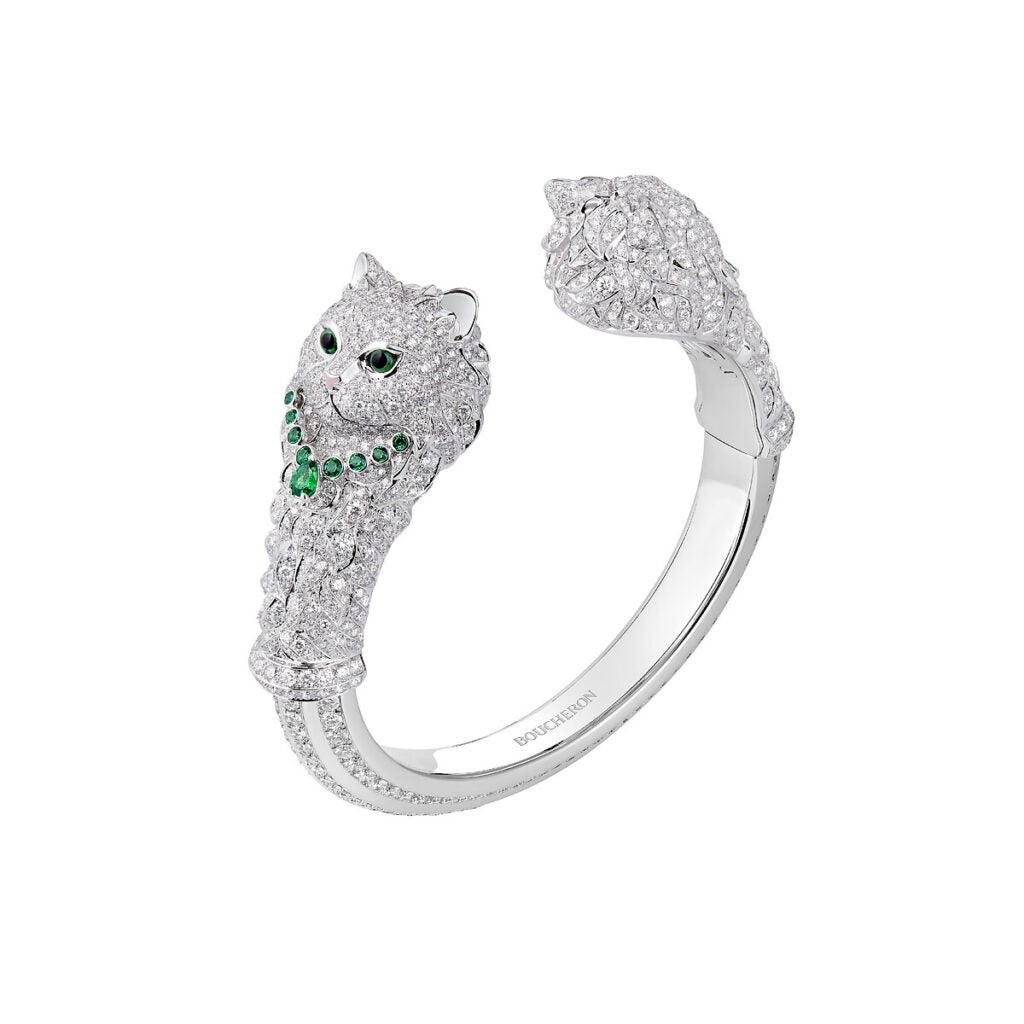 The story of Wladimir the cat is one that has captivated jewellery experts for decades. The motif, now synonymous with the glamour of Boucheron, is based on the real-life Wladimir – the pet of Gérard Boucheron, son of house founder and Parisian master jeweller Frédéric Boucheron. Today, Wladimir inspires a number of the most awe-inspiring Boucheron designs, including this bracelet, which features two cat heads with piercing green eyes and tsavorite necklaces. A purr-fect choice for the woman looking for something out-of-the-ordinary.
£‌133,000, boucheron.com
Boghossian Kissing Diamond and Sapphire Ring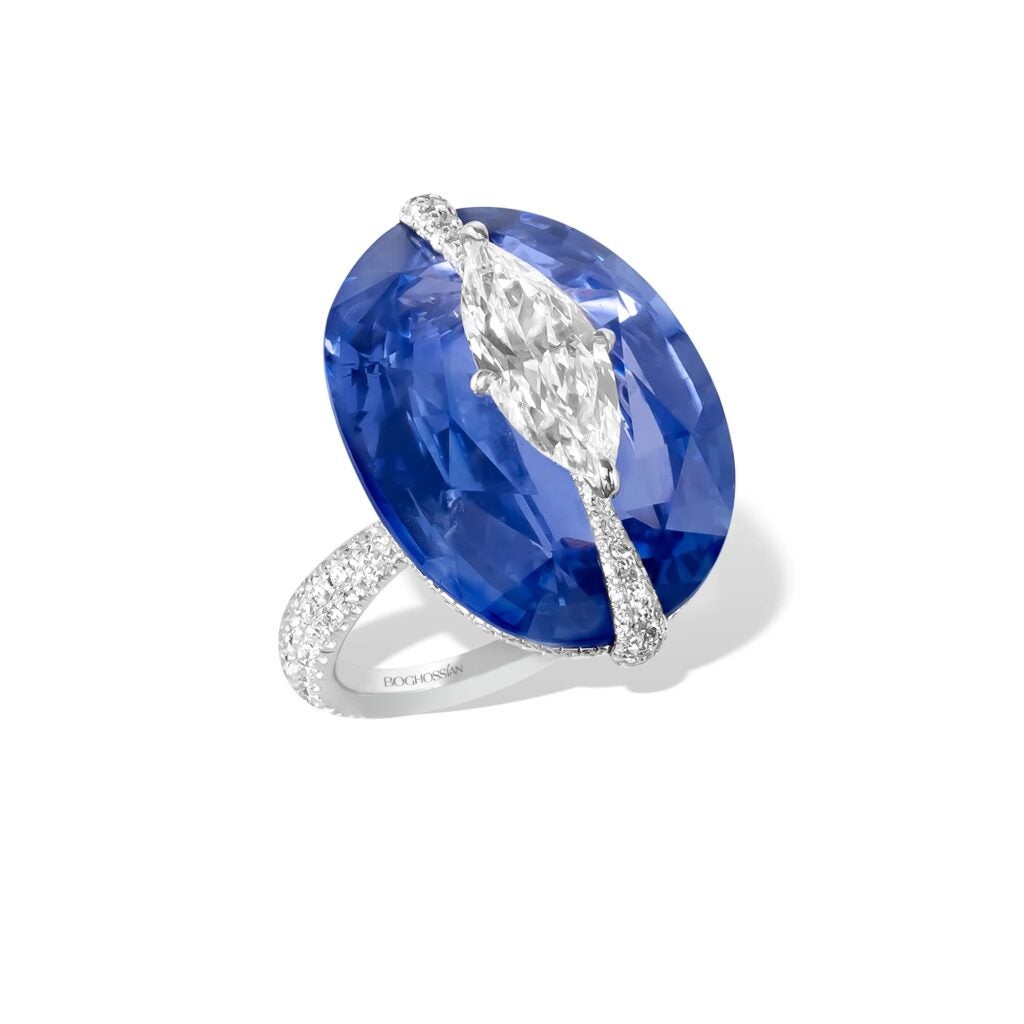 Made with diamond and sapphire, this striking ring employs the signature 'kissing' technique of Boghossian. 'Two precious gems appear to embrace in a delicate dance, each one chosen to complement and enhance the other's colour and beauty,' the jewellery house explains. With such a poetic backstory, it is easy to imagine how this precious present would capture the recipient's imagination.
POA, boghossianjewels.com
Luxury watch gifts for her
Patek Philippe Calatrava Reference 4997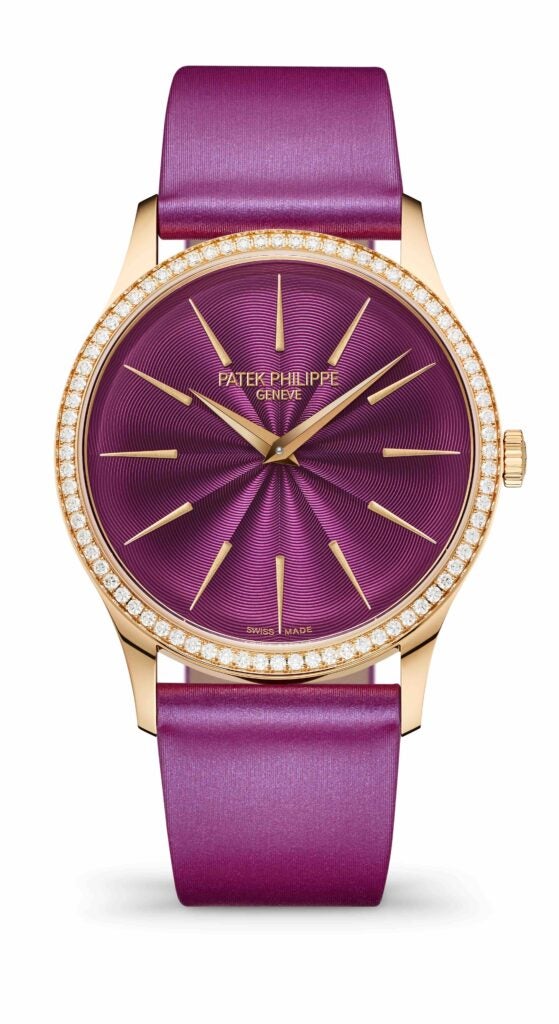 Patek Philippe expands its range of elegant ladies' watches with a new version of the self-winding Calatrava Reference 4997 in a striking rose gold and purple. The colourway is festive yet timeless and calls to mind the playfulness and boldness of a woman who wants to stand out from the crowd. The dial base embossed with a concentric waves pattern is coated with more than 50 layers of translucent lacquer, creating a fascinating depth effect. 
RRP £30,960, patek.com
Audemars Piguet Royal Oak Double Balance Wheel Openworked Watch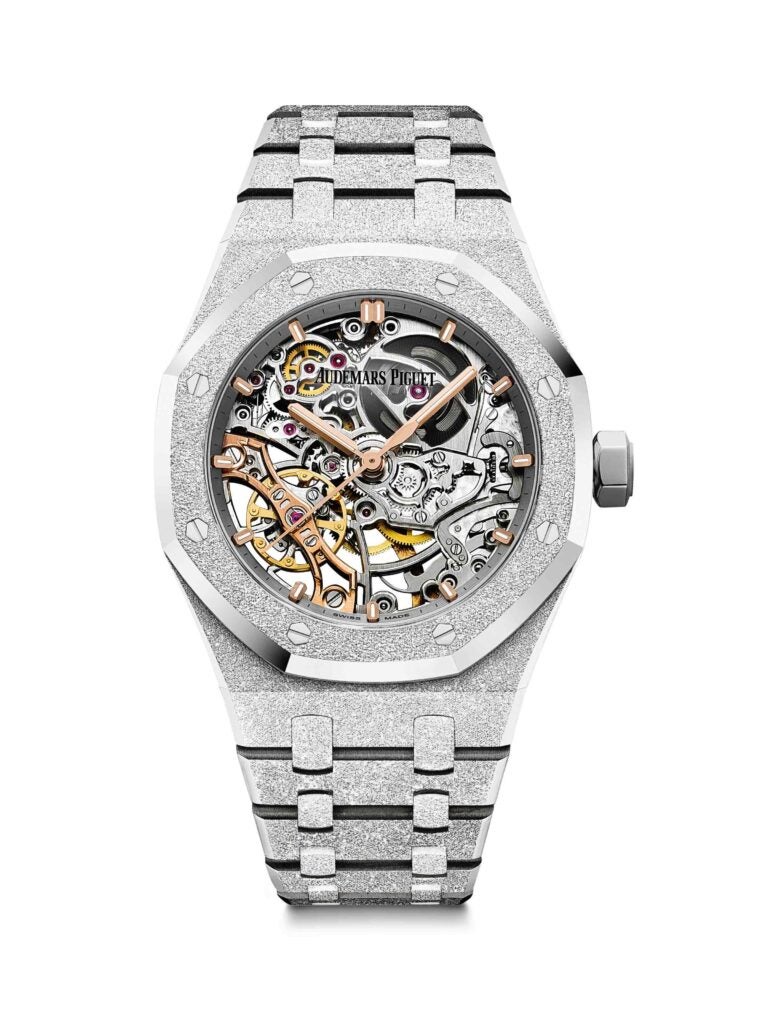 'Aesthetics, precision and balance come together in the patented geometry of the Royal Oak Double Balance Wheel Openworked,' Audemars Piguet says of this immaculate timepiece. The complex mechanism is visible from both sides of this 37mm white gold watch featuring frosted gold finishing. The hammered effect sets this watch apart from other luxury models on the market.
£86,600, audemarspiguet.com
Breguet Classique Dame 8068
The new interpretation of the Breguet Classique Dame model makes a bold statement with its resolutely contemporary dial and a mechanism enabling the wearer to change straps as desired. Available in white and rose gold, this Classique Dame 8068 can be styled to suit her mood.
RRP £24,800, breguet.com
Luxury fashion gifts for her
Jimmy Choo Alia Pumps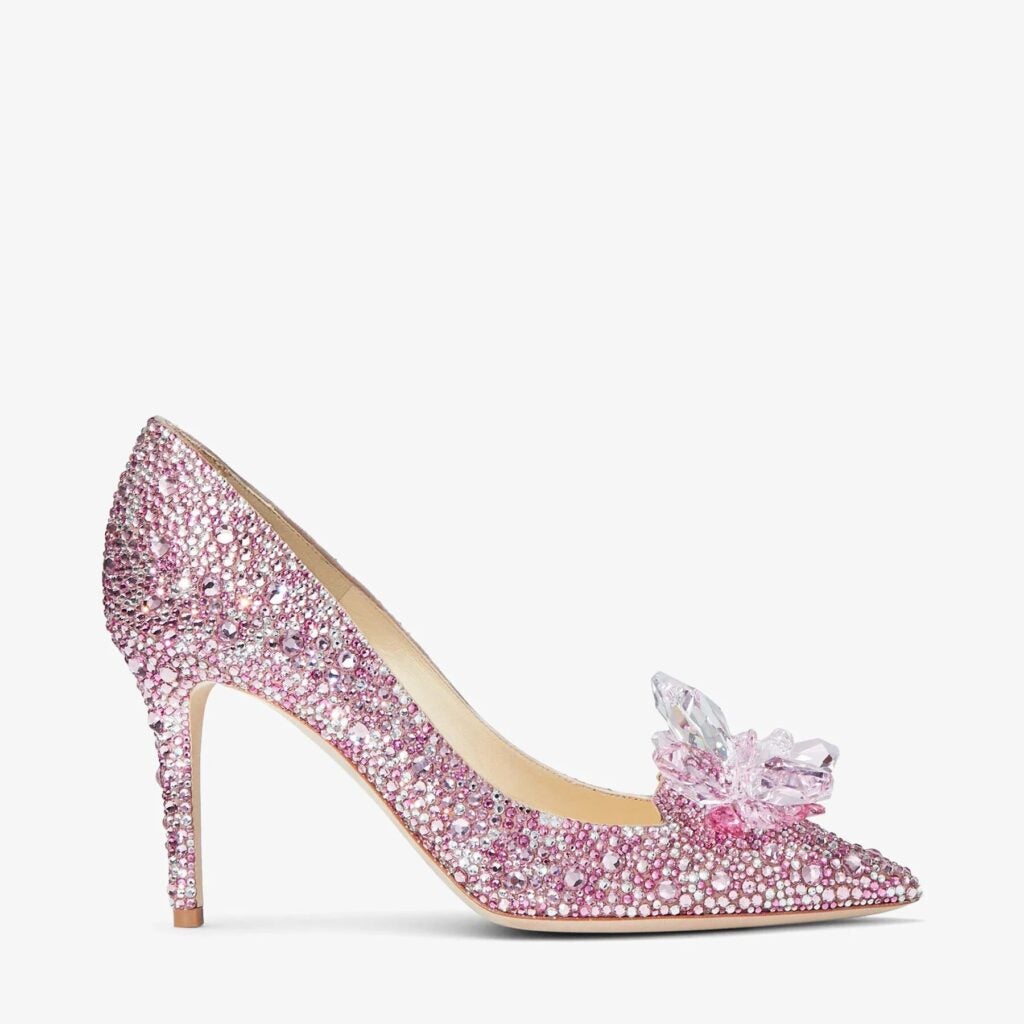 Give the woman in your life her Cinderella moment with these deliciously OTT Alia pumps, which are layered from toe to heel in luxurious Swarovski crystals. Forget rose-tinted galsses – these rose-tinted heels are the ultimate accessory for a festive party and beyond.
£3,700, jimmychoo.com
Judith Leiber Couture 'Rose American Beauty' Clutch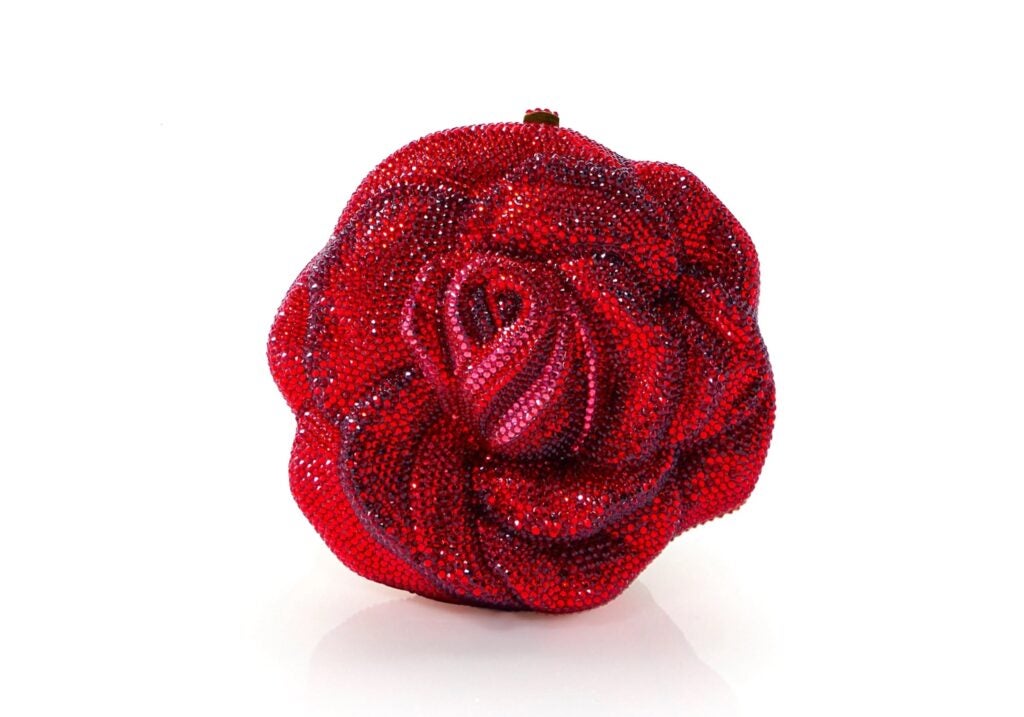 The rose has long been a symbol of romance, but a woman used to the finer things in life will be looking for something a little more than a bouquet of flowers. This crystal-covered clutch by Judith Leiber Couture promises to bring a splash of fun to any party outfit this festive season – and beyond. Sculpted from gold-tone brass, this is the ultimate party bag for a girl-about-town. And it's in red – this season's hottest colour.
£4,395, net-a-porter.com
Luxury cosmetics gifts for her
La Prairie Platinum Rare Festive Trio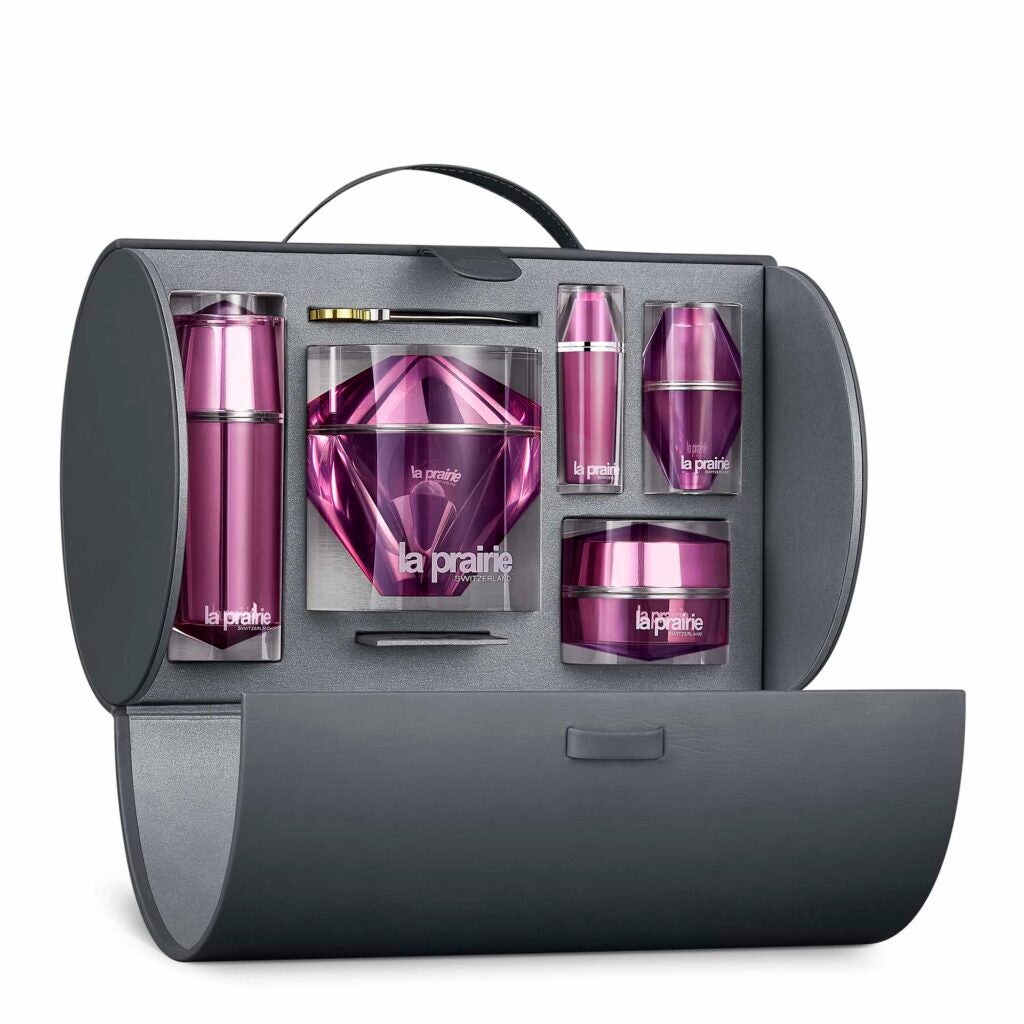 An essential collection of the bestselling Platinum Rare collection by La Prairie, this premium gift set includes full size versions of the cream (50ml), elixir (30ml) and eye cream (20ml), as well as coveted miniature 'replicas' of the life-lotion (10ml) and night elixir (3ml), which aren't sold separately. The Platinum Rare collection comes packaged in the distinctive sculptural purple vessels that adorn nightstands of UHNWs around the world, making it a perfect choice for any sophisticate who is serious about skincare.
£3,370, harveynichols.com
Santa Maria Novella Gelsomino Eau de Parfum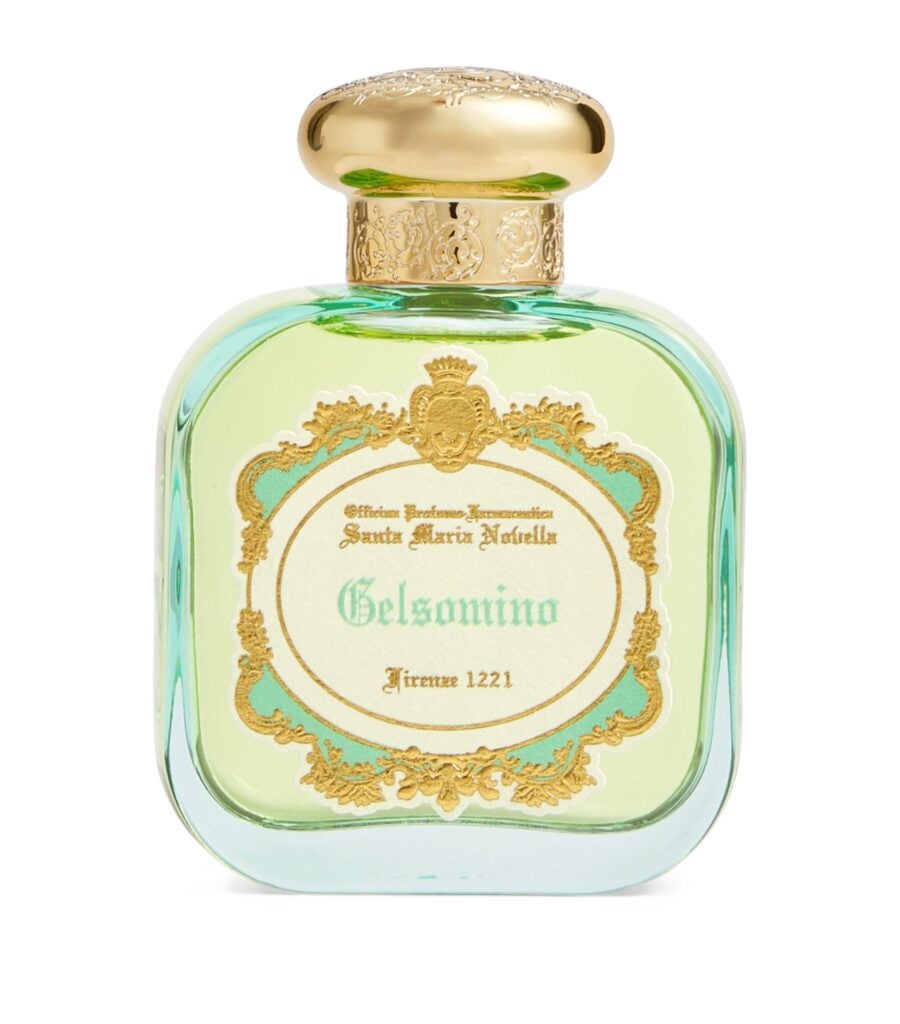 Whisk her away from the December dreariness with one spritz of the Gelsomino eau de parfum from Santa Maria Novella. This fragrant scent is heady with the notes of the Jasminum sambac flowers which grow in the greenhouse of the Villa Medicea di Castello, in Florence. It embodies floral femininity with a bouquet of pink pepper, geranium and cedarwood. The 'book' in which it is presented is completely charming, too.
£‌160, harrods.com
Dr David Jack Daily Skin Trio Set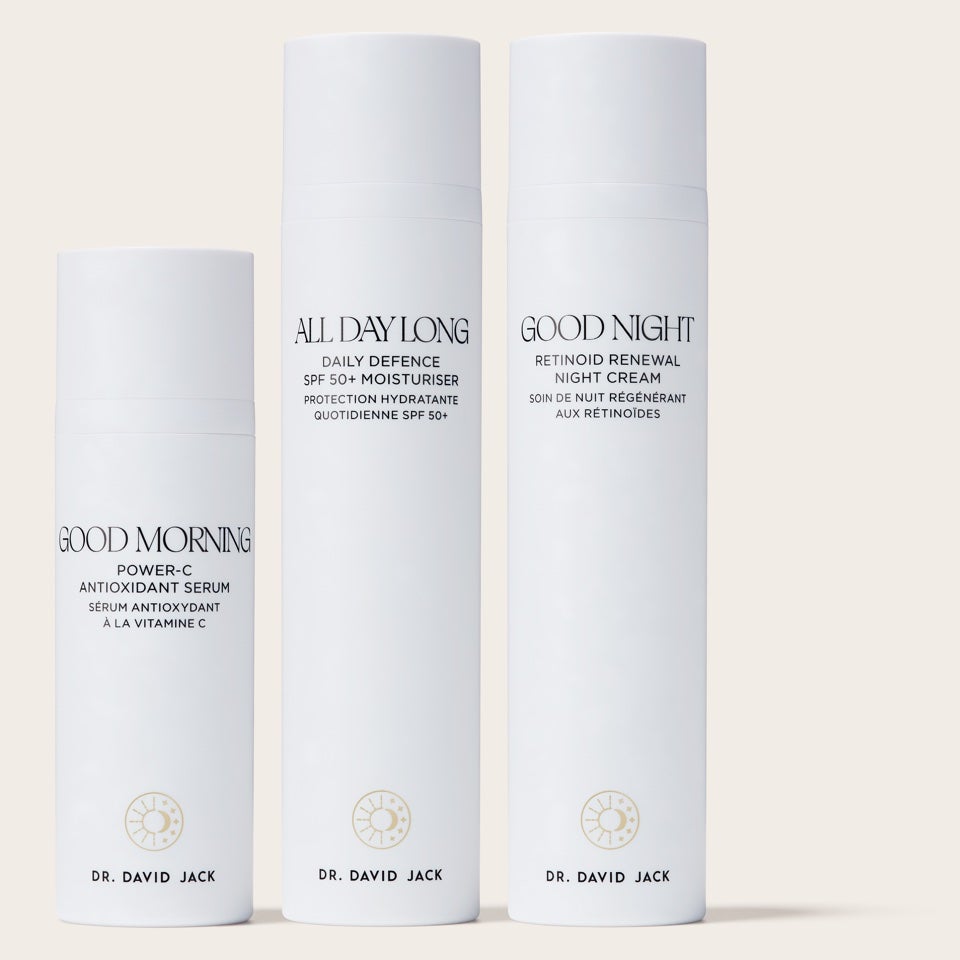 Dr David Jack, a leading aesthetic doctor in London, offers the opportunity to experience his trademark expertise with this three-step skincare regime. It features three essential products: a powerhouse antioxidant morning serum, a protective and nourishing day moisturiser with SPF 50 and a gently replenishing and regenerating night cream. Skincare aficionados will be thrilled.
£304, drdavidjack.com
Luxury little extras for her
Lalage Beaumont Maya Mignon Orinoco 'Croc' Print Calf Leather Handbag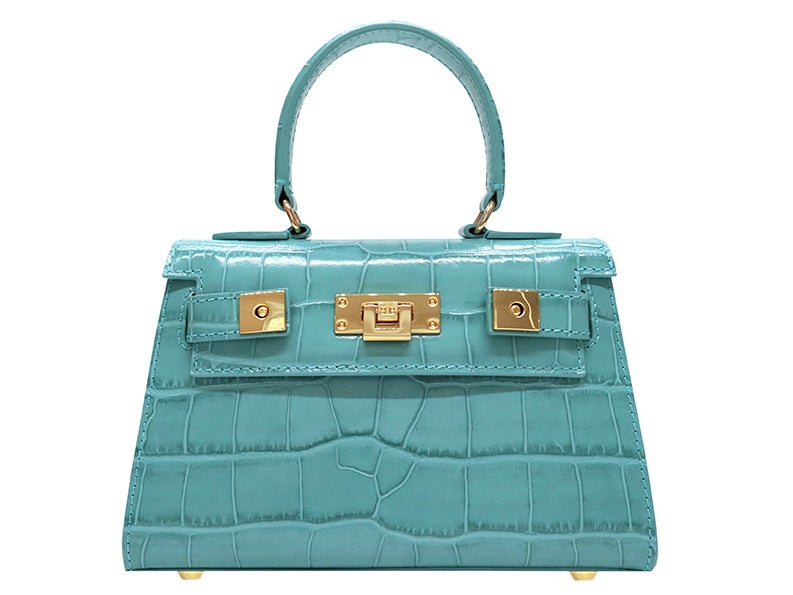 A petite take on Lalage Beaumont's signature 'Maya' bag, this 'Mignon' version is the ideal day-to-night choice for women on-the-go. The vibrant topaz colour is the epitome of icy sophistication in winter and will be a breath of fresh air when the weather changes. The top-handle model also comes with a detachable shoulder strap, giving her plenty of options.
£675, lalagebeaumont.com
Paula Rowan 'Mio' Cashmere Lined Leather Gloves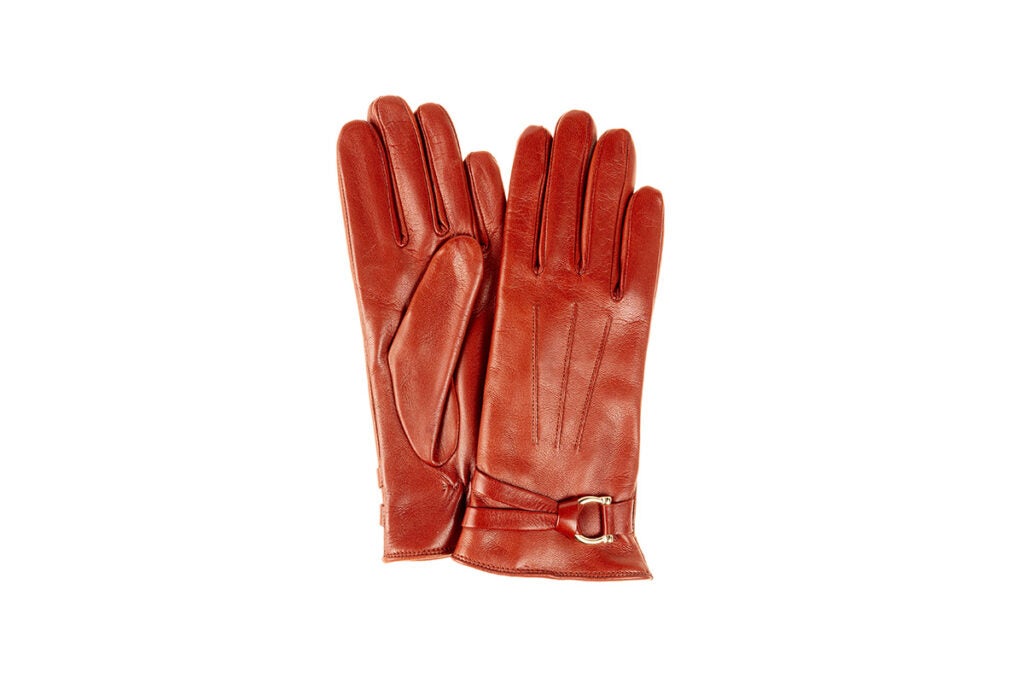 Drawing inspiration from the equestrian world, this cashmere-lined lambskin glove boasts a stylish gold clasp at the cuff — an eye-catching addition to the smooth Nappa leather straps. A classic style designed in Dublin and handmade in collaboration with expert leatherworkers in Naples. This cognac colour is a sophisticated pairing for any autumnal ensemble.
£209, paularowan.com
Sonia Petroff Eye Brooch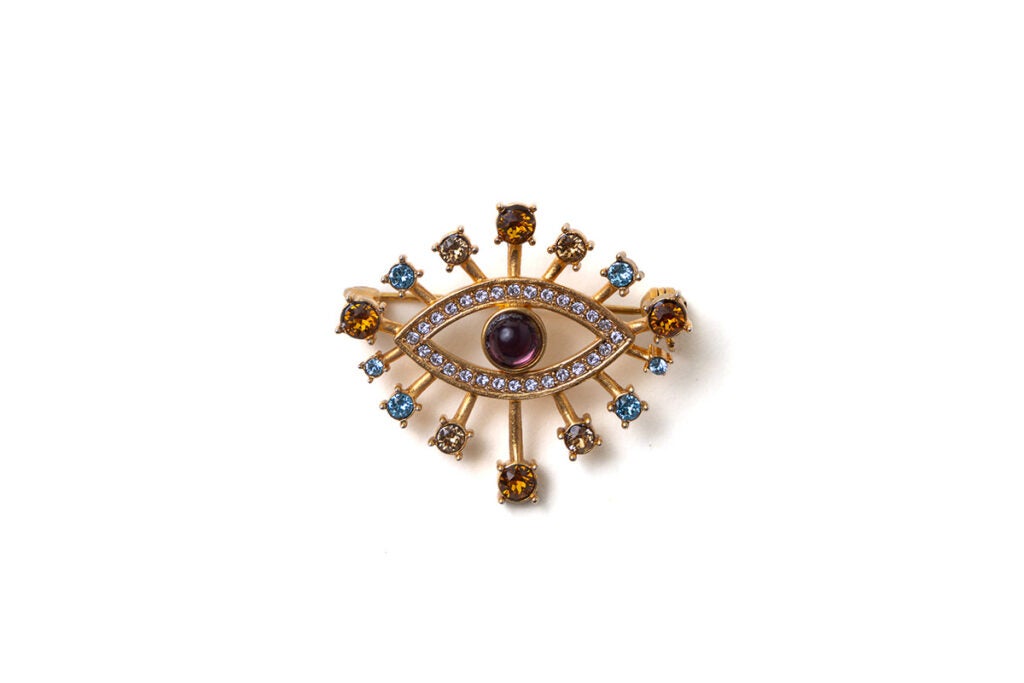 Sonia Petroff specialises in flamboyant, vintage-inspired pieces and this 'eye' brooch is no exception. The 24k gold overlay brooch is embellished with jewel-toned accents and Swarovski stones.
£220, soniapetroff.com
Remember: the Spear's ultimate gift guide for her will be updated throughout November and December so check back for more inspiration
---
Discover more with Spear's: The most important investment you'll ever make