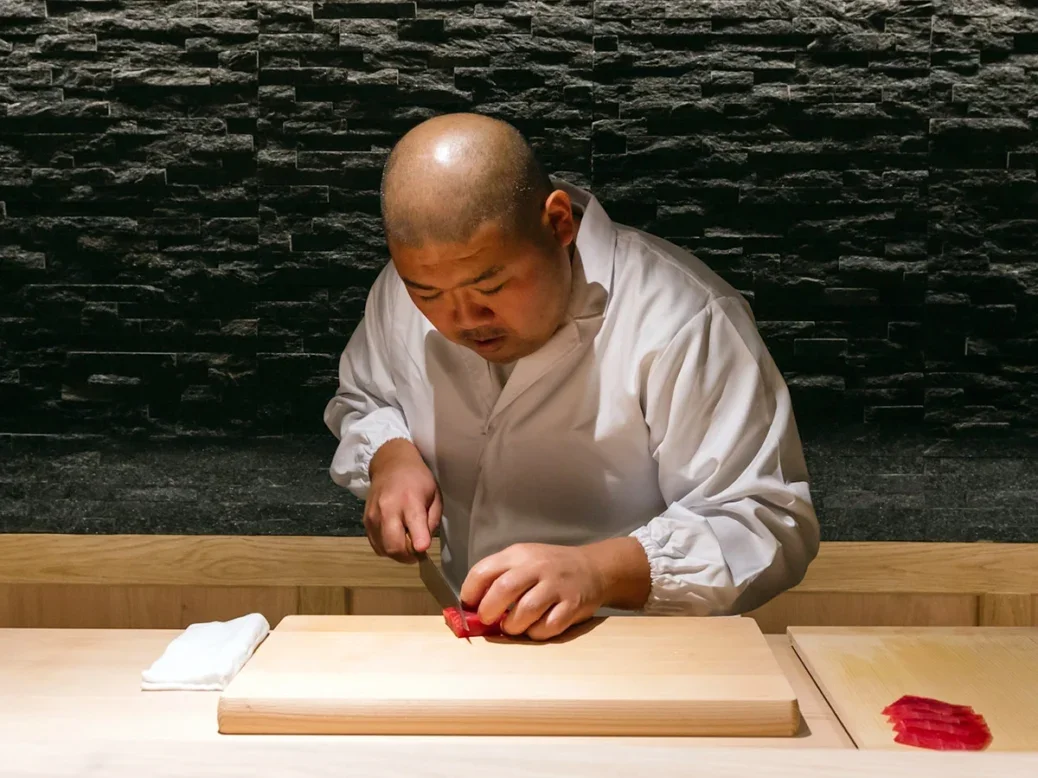 Tucked away in the back streets of Mayfair, Taku sits in a long, narrow space suited to its minimal décor. A simple wooden counter bathed in warm light focuses attention on the vibrantly coloured fish silently sliced by Chef Taku only a hand-stretch away.
Serving a 20-course Signature omakase, a Japanese phrase meaning 'I'll leave it up to you', I sit back, free of the usual nagging worry about menu choices.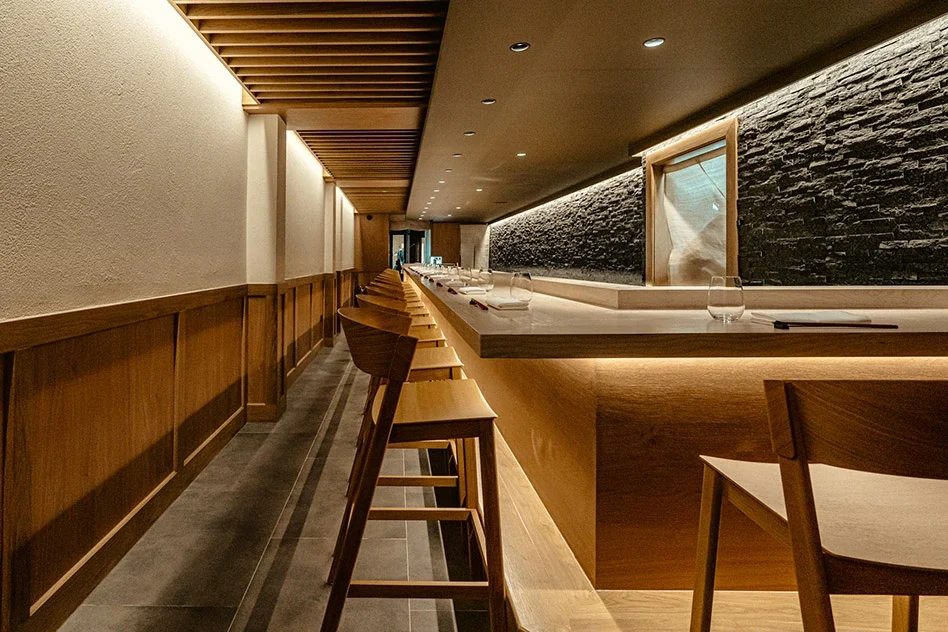 A petite and deliciously salty mussel soup starter stirs our tastebuds for soy-sauce glazed Cornish sea bass sashimi, sprinkled with kombu and searing wasabi. A second sashimi of soft BlueFin tuna bursts with flavours of ground leek and ginger, made heaven with a shitake mushroom side. 
Next up, a creamy French abalone risotto is served with aromatic white truffle. Whether you're in truffle's love or hate it camp (I'm the former) this is the real, rare deal that imbues the rice with a deliciously nutty bite and a hint of moreish musky flavour. 
A fried sea bream with mushroom ankake, juicy aubergine and Japanese herbs comes lightly roasted, a perfect accompaniment to Kokuryu Crystal Dragon sake. A favourite of the Japanese emperor's, this wine is designed to cut through saltiness and cool and cleanse the palate through refined tones of melon and banana.
Nigiri is served in rapid succession, placed before us with the instruction to eat within 30 seconds. Any longer would lead to a change in the temperature of the dish, and an altered – presumably inferior – texture.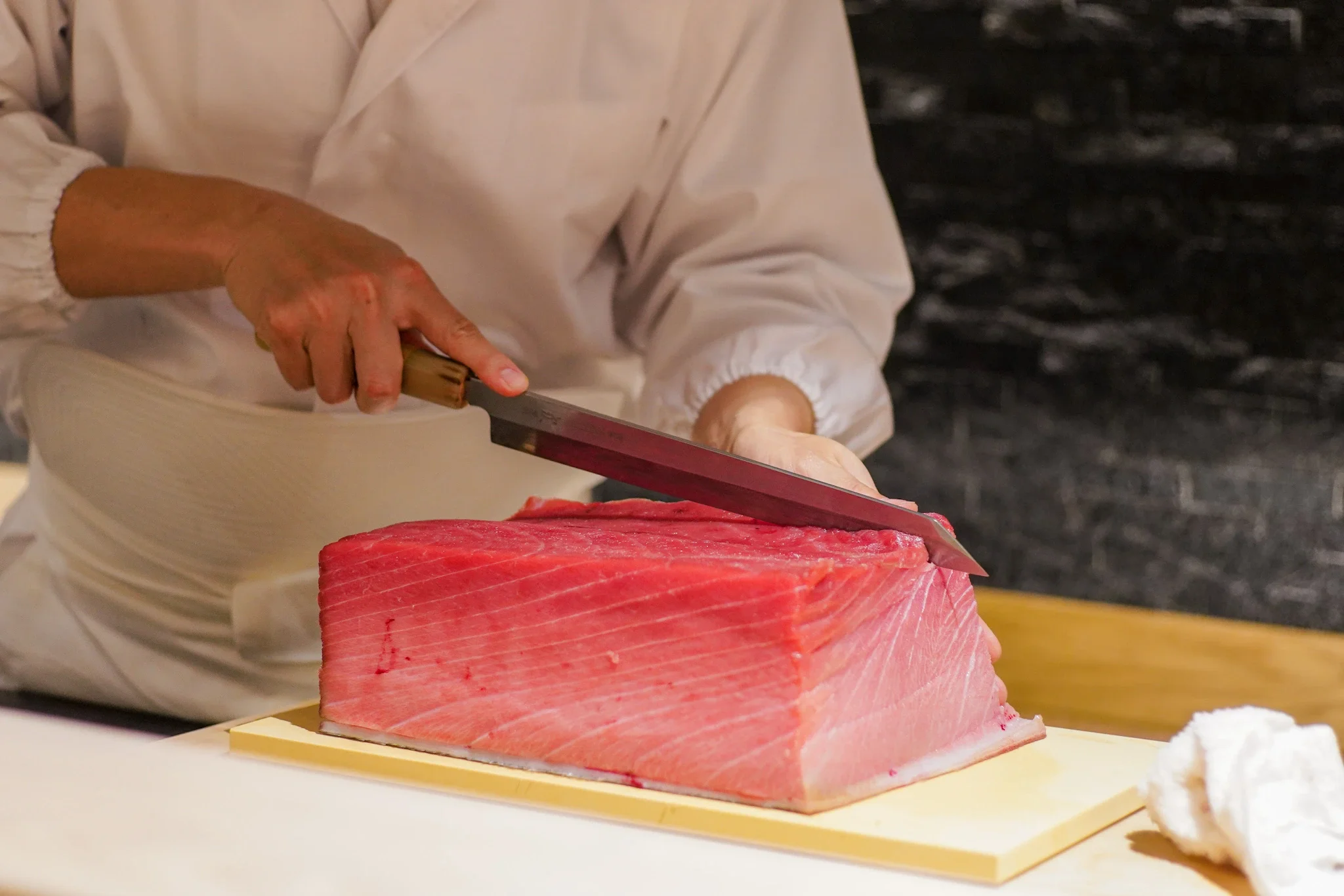 Sumptuous squid, scallop and lobster dishes are elevated by the gingery spice of a pickled ginger palate cleanser and the deep flavour of yellowtail tuna with warm rice.
Tuna's reappearance comes with a triad of textures ranging from lean to fatty, before mackerel wrapped in crispy seaweed takes the spotlight. The final dish, a soothing bowl of lobster soup is delightful served with a refreshing glass of Saint-Aubin 1er Cru.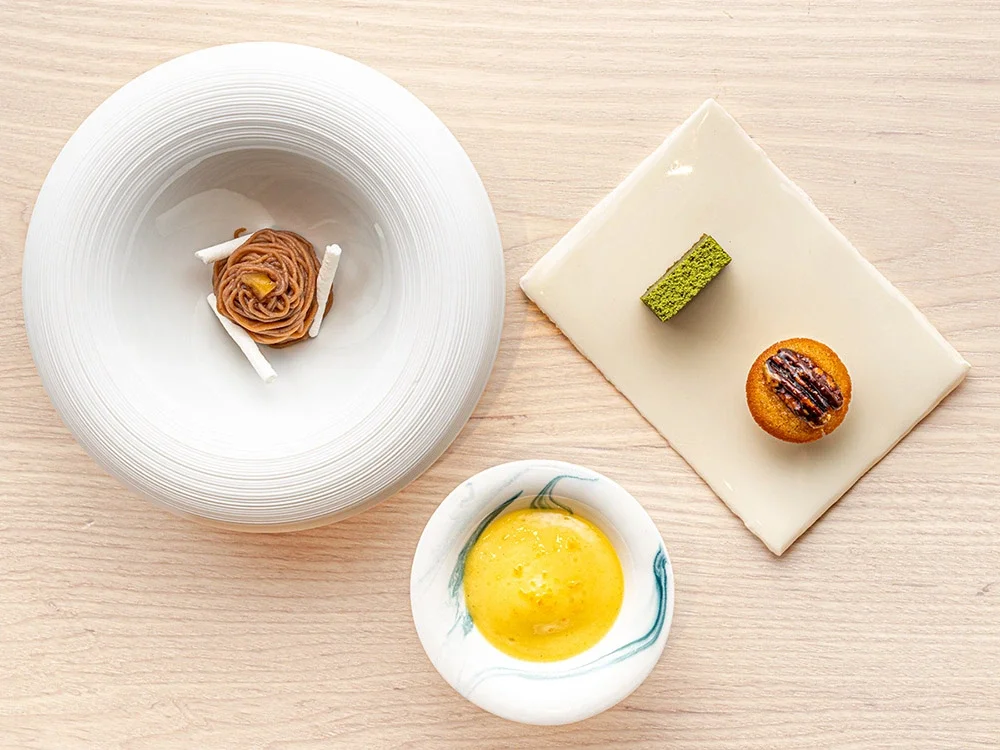 A quartet of delicate desserts proves as memorable as the mains. Light and foamy mandarin mouse sets up Chef Taku's classic Mont Blanc meringue treat, complete with chestnutty puree spun in vermicelli swirls and served with freshly whipped cream. 
A Miso Financier, topped with a crunchy roasted pecan nut, is served alongside a matcha terrine where the soft, powdery texture and grassy notes of green tea leaves are tempered with sweet white chocolate. All served with fresh green tea, if desired.
Taku's Signature 20-course omakase is £280. A 17-course lunch menu is £180.
Order your copy of The Spear's 500 2023 here.
More from Spear's:
Michelin Guide 2023: best UK restaurants announced
London's best vegan fine dining restaurants