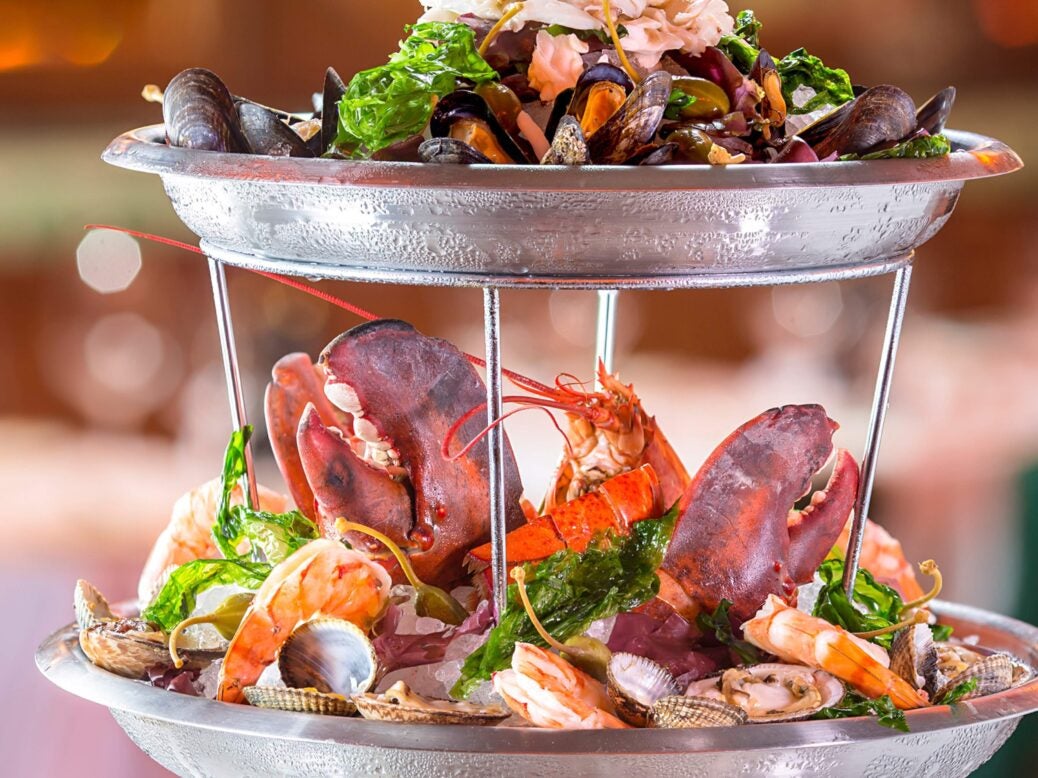 It has the best steak in town and a wine list to rival anyone, but Smith & Wollensky also knows how to treat its honest customers, writes Ronel Lehmann
I have never been one to check my bill at the end of a restaurant meal, especially in front of a guest to save them from any embarrassment. In practice, it often takes so long between requesting and actually receiving it, that it usually encroaches on last-minute table conversations.
Having said that, I do typically review my receipts afterwards back in the office, and on one occasion found that I had been undercharged.
Restaurant critics are by nature seeking to find the best and worst with which to regale their readers. The opposite of complaining is letting a restaurant know that they forgot to add something to the bill, which I did.
I wrote: 'As a regular and loyal customer, I entertained a guest at lunchtime today. I checked my bill this evening and noticed that you failed to charge me for an Expresso and an Americano at the end of our meal. I am obviously happy to pay this as it has been inadvertently missed.'
The reply was swift: 'It is so kind of you to contact us regarding the missing items from your bill.  I think it is fair to say when I receive emails like this, which is very rare, my faith in humanity is restored. Thank you. We will not require you to pay for the coffee missed by your waiter.  In fact, quite the opposite.
'Next time you decide to dine with us please send an email with your preferred booking time to me at this address and I will make all the necessary arrangements.  The first drink will be on us! We will also give you a tour of our kitchens, take you to see our wine cellars and dry ageing meat room.'  
And so, the next day after 75th D-Day anniversary celebrations, I invited my guest to celebrate his birthday, which he will never forget, as his own father served in the armed forces during World War II.
Seated away from my requested table due to a photography session which closed part of the ground floor, a good-humoured waiter arrived bearing the menu of the day, an À la carte menu and wine list. Five documents. Suddenly the table was covered in mounds of paper and there was not a drink in sight. Until the sparkling water arrived, I felt awash again. There were a couple of notices about the 28-day dry-aged ribeye which was currently out of stock, obviously my favourite, but in place of the Irish meat, a USDA Prime Signature Bone in Rib 600g was available for sharing. I started to wonder what changes there might be forced upon our diet when Brexit finally arrives.
We both decided to pace ourselves selecting starters of Wollensky's Famous Split Pea Soup with Bacon and Burrata & Heirloom Tomato salad. The award-winning soup was accompanied with croutons and they quickly softened.
Somebody had to work after lunch, so instead of a bottle, we selected two glasses of red wine; Andeluna 1300, Mendoza ARG, Malbec 2017; and The Federalist 'Honest' California USA Red Blend 2015. Both glasses were drunk and replenished three times in quick succession whilst feasting on the Rib seasoned beautifully and served medium. Whipped potatoes, creamed spinach and sliced tomato and sweet onions each paired the taste of the meat perfectly. Treating yourself to the best steak in London was a compelling moment to savour.
Just as the plates were cleared, the Assistant General Manager arrived to wish my guest a Happy Birthday and to invite us both on a back-stage tour. I felt that we had been given special passes for a gig. Having just devoured a rib, it was time to see the hanging meat, kitchens, chefs in action and the wine cellar. But before we started, there was a short history lesson about Smith & Wollensky.
The Smith & Wollensky brand was created in 1977 by selecting randomly from a list of surnames in a telephone directory, and the first restaurant opened the same year in New York. It reminded me of my Chairman's story when he founded Addison Lee. Addison came from an associate who lived in Addison Gardens and remarked that people seemed to think his address sounded posh, while also helping to push the company to the top of alphabetical telephone listings. Lee was John Griffin's addition.
Back to the restaurant, the flagship green and white building in New York was the springboard for a boutique collection of iconic locations around the US, and, in June 2015, the first restaurant outside the US was located in the landmark Adelphi Building. Built between 1768–72, by the Adam brothers (John, Robert, James and William Adam), to whom the buildings' Greek-derived name refers, HMRC were previous tenants before Smith & Wollensky brought their double entry two-floor art deco restaurant into the space. We were shown three incredible private dining rooms, Theodore Roosevelt, Liberty and Churchill.
We ventured into the wine cellar, kept at a cold temperature which made me think I do hope that the door doesn't lock shut behind us. Three men were suddenly in a chilled room discussing US wines, including Screaming Eagle, a cult wine which sells for £2,400 per bottle.
The birthday boy held it and I did quietly pray that he didn't drop it. The manager suggested that maybe my birthday present to my friend should include this bottle, but I am pleased to report that the Eagle returned safely back on its private shelf, as presumably the remaining bottles had already been drunk.
If I was frozen, I didn't get much of a chance to thaw as we entered the place where the meat was hung, then butchered, date stamped and stored. The steaks are USDA Prime, dry-aged and butchered on-site, making them the only steakhouse in London which offers a cut of meat that combines all three. Sitting alongside these, are patriotic British and Irish cuts and premium seafood together with locally sourced ingredients from the very best UK suppliers. None of us picked up a rib, so there was nothing to drop or 'scream' about.
Then a short walk to the kitchen and some bellowing heat from the high-temperature grills, ovens and stoves. It was a quiet moment and we were able to chat with the chef and his staff, while watching the food being expertly plated up and checked, before the runners literally ran up to the restaurant for service. On Thanksgiving Day, the restaurant serves over 1,200 meals in two sittings. It struck me that the kitchen was very compact.
The tour seemingly over, oh no, we were suddenly beckoned to one last room and the pantry. Any idea of us choosing a pudding was shattered by a surprise dream gigantic chocolate moist layer cake brushed with Baileys Irish Cream, chocolate mousse and covered with dark chocolate ganache, presented on a birthday greeting plate.
A few photographs later, we returned to our table and my guest blew out the candle. A pot of cream ensured additional dollops were served to us both.
I paid the bill and without checking, was pleased to quickly see out of the corner of my eye that we had indeed been charged for our coffee.
Ronel Lehmann, is Founder and Chief Executive of Finito, the employability specialist