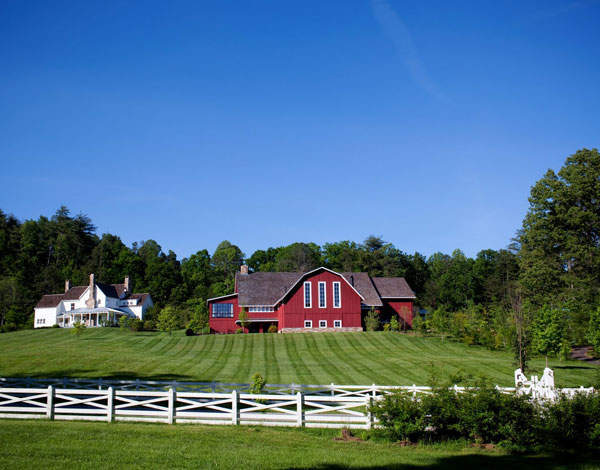 BARRELS OF FUN
I am grateful to Franco Beretta for asking me to write a book about his family gunsmithing business. As well as the history that is involved (Beretta barrels were being bought by the Venetian republic as long ago as the 1520s), the book requires that I visit the United States, as it is there that many of his shotguns end up.
Shooting in America is very different from England, not least because firearms are not as hard to come by. Outside the major cities the gun remains central to many Americans' sense of identity — it is a situation a little analogous to the way in which Germans regard the right to drive at insane speeds on the autobahn — and it is perhaps one of the starkest cultural divisions between the old world and the new.
I spoke to intelligent, articulate and successful people who reacted in disbelief at what they regarded as the intrusive and restrictive legislation that prevails over here, while I was amazed at the way in which guns were accepted as a component of the quotidian domestic equipment as much as, say, a mobile phone or a television.
As part of my introduction to the American way of shooting, I was invited to spend a couple of days on Blackberry Farm in Tennessee. It was chosen as the venue for a three-day 'test drive' of various Beretta premium guns by Beretta premium customers. The lure of being able to spend time with Franco Beretta and to try out his $100,000 shotgun, the SO10, drew plutocrats from as far afield as Texas and San Francisco as well as nearby Chattanooga.
As with all nice things, I judge it by a simple criterion, namely, would I want one myself? The answer is a resounding yes. I do not shoot well or often. If I am lucky I will receive just a couple of invitations during the season, and in truth I do not think that this beautiful sidelock gun would help me up my game, but that does not stop me dreaming of owning one; it is right up there with a Patek Philippe perpetual calendar and a Bentley Continental R in my pantheon of consumer goods that I am destined never to possess.
Of course, it helped that the test drive was being held in some of the most attractive countryside I have experienced in a long time. There are times when I find my powers of description unequal to the task at hand and my visit to Blackberry Farm is one of those instances.
Southern comforts
I am of a generation whose views of the American South were shaped by Live and Let Die's Sheriff JW Pepper and The Dukes of Hazzard, which I long regarded as having a sort of documentary-like veracity. So I thought I knew what to expect: moonshine and plenty of grumbling about the War of Northern Aggression.
In the event I was about as wide of the mark as I am with a shotgun; Blackberry Farm is a 4,500-acre exercise in perfection. I turned up just as the leaves were assuming their gilded autumnal livery and as such they contrasted beautifully with the miles of gleaming fences that seemed to have been whitewashed only that morning.
There was just enough geographical specificity to remind me that I was in Appalachia: on the first evening of my stay a bluegrass band was playing, and my room was in fact a small log cabin — at least, it looked like a small log cabin from the outside, complete with porch, rocking chair and stack of firewood. But upon opening the door I found myself in the Connaught — this was hillbilly chic as interpreted by Nina Campbell, a sort of Appalachian Downton Abbey look, and I have to say that I loved it.
Then there was the food. It is a long time since I have eaten so consistently well at a hotel; my greed just kept getting the better of my resolve. At breakfast it was the mini-muffins, Viennoisserie and home-made jams… At lunch it was a gourmet outdoor banquet complete with field kitchen at the 'Smoky Mountain Sports Club Inc' (the clay pigeon facility). And you can imagine how long my resolution to have a soup and salad supper lasted. Imagine being fed by Daylesford for breakfast, lunch and dinner.
All in all I wanted to live there, and when I found out that they were selling cottages I was ready to get my credit card out. After all, how expensive could it be? Quite, came the answer: I would not be looking at much change from $1.5 million. Still, at least it had the benefit of making the shotgun look like remarkably good value for money.