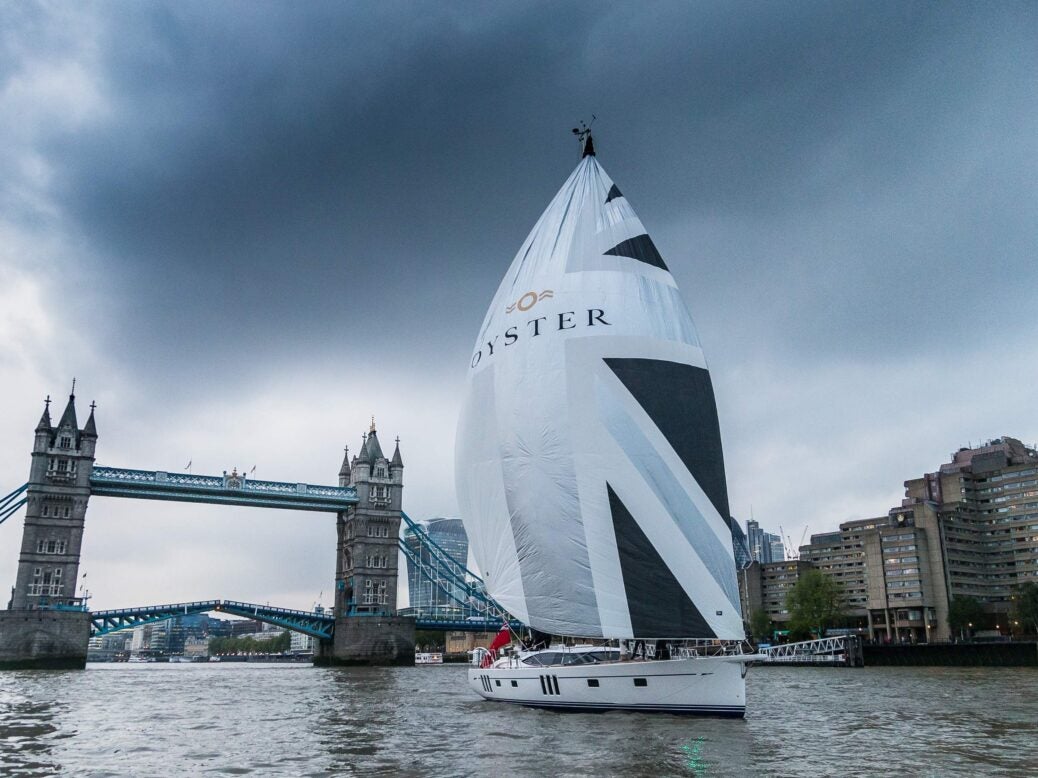 The Oyster 565 sets new standards in the world of family-friendly blue-water sailing boats, writes Arun Kakar
It's putting things a little lightly to call Oyster's new blue-water sailor, the 565, a culmination of sorts. The Southampton-based manufacturer claims its latest model has been developed from its 45 years of experience building 120 versions of its famed Oyster 56 and 575.
'We've taken all of our experience in terms of what makes a good blue-water boat and brought that into the 565,' Paul Adamson, the firm's chief commercial officer, explains to Spear's excitedly.
He's not joking. The 565 offers its clients an assortment of different layouts. For the first time there's the option of a master suite forward, and there's also a supershoal sail plan with a centreboard for shallow-water sailing and a sports plan for those planning to race. 'There's all sorts of modern twists that we've put into the yacht, but it also stays very close to our DNA, which is luxury, comfort, easy sailing and of course, number one is safety,' Adamson notes.
Designed with a family focus, the spacious 565 houses a fourth cabin for utilities or extra bunk capacity. Its twin rudder hull form – the same as the rest of the current Oyster range – allows for the facilitation of several different layout options, while its furling mainsail and jib allow for a balanced short sailing experience.
Simply put, it's a boat for all occasions. Adamson is particularly excited about the introduction of the 'skyscape' window in its VIP cabin. 'Nothing beats waking up in the master cabin, looking out at a Caribbean dawn,' he muses. Oyster knows a thing or two about pushing boundaries. It was the first to develop the deck saloon sailing concept now used across the industry, and is a recipient of the Queen's award for enterprise.
This is a special yacht from a special firm, and Adamson is confident of its prospects. 'We've got a game-changing yacht of this size in the market for blue-water cruising,' he says.
This article first appeared in issue 69 of Spear's magazine, available on newsstands now. Click here to buy and subscribe. 
Read more: