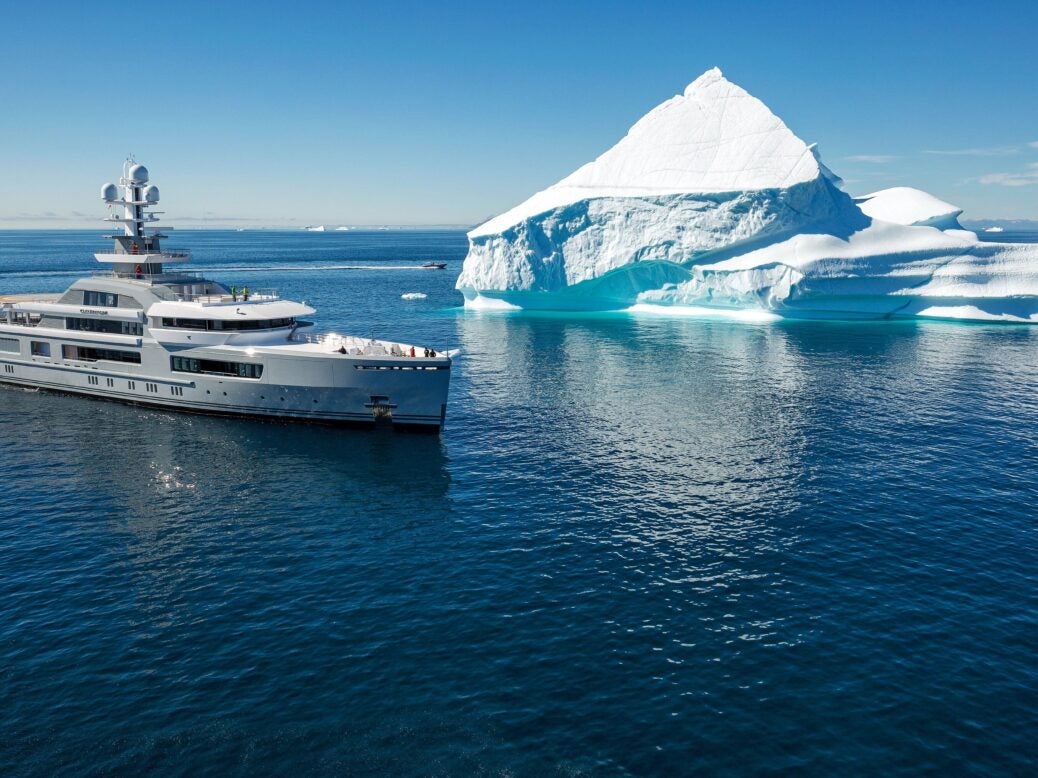 The SuperYachtsMonaco founder talks to Arun Kakar about how younger generations are changing the superyacht market – and how the industry is adapting 
SuperYachtsMonaco doesn't do things by halves. 'On the yacht LEGEND when she was operating in the Antarctic summer, the guests had a day where they did heli-skiing in the morning, returned for a spa and massage, had a fantastic lunch and then went down in the submarine,' the firm's managing director Jim Evans says. Not a bad way to spend a few hours.
Established in 2008, Evans started SuperYachtsMonaco after recognising a 'growing demand' for a refined, simplified approach to the sale, purchase and charter of yachts. A former crew member on large explorer yachts, Evans has always kept pace with the changing demands of the superyachting class, as technology evolved and demographics shifted.
'Until the turn of the millennium yachts were relatively one dimensional in that their "use profile" was typically to serve as a platform for drinking champagne and posing on the aft deck in fashionable ports such as St Tropez,' he explains, pointing to the influx of Russian owners at the beginning of the 21st century. Billionaires like Roman Abramovich and Andrei Milnechenko, Evans says, 'drove innovation forward with new purpose'.
He adds: 'These new, younger actors had huge imaginations in terms of what they could do with their yachts, what features they could have and where they could go with them.
'That huge imagination in combination with improved construction techniques and design saw some really wild yachts being delivered.'
Abramovich's Eclipse, for instance, was nothing short of a gamechanger when it first arrived. The 162.5 metre vessel (then the world's largest private yacht) featured two helicopter pads, 24 guest cabins, two swimming pools, multiple hot tubs as well as a disco hall and a mini-submarine capable of submerging to 50 metres. Now, Evans claims, 'yacht owners and charters are far more demanding today than they were as recently as ten years ago'.
This has come about most prominently through a new class of explorer yacht, which are taking the industry down new avenues of innovation. 'These were yachts that really pushed the boundaries,' Evans says. One such evolution was the emergence of the 'toy carrier' – vessels which follow the main superyacht and hold a number of toys that can include anything from jeeps to submarines. The limits are boggling: Serene, reportedly owned by Saudi Arabian Crown Prince Mohammed Bin Salman has a snow room next to its sauna and hammam.
This new demographic has more of a desire for 'cool' features, he says.  Yacht charter today, is frequently premised on what he calls 'bucket list' experiences – pushing the boundaries of traditional luxury. 'We go far beyond the call of duty to provide even the most outlandish requests for our clients,' he says. 'As long as it is legal and legitimate we can do it.'
One such expedition yacht – the dramatically named Cloudbreak – embodies this theme. At 75.28m, the vessel is designed for 'extreme' exploration, build to custom specifications by German shipyard Abeking & Rasmussen in 2016. Its two large tenders pack a full suite of inflatables and water toys, and it also boasts a helipad for 'all-access heli-skiing'. Premised as an 'open invitiation to discover the world', it's equally suited to cruise through Antarctica as it is to the remote islands of the South Pacific.
Whether it's a sauna or a submarine, a snow room or a squash court: as the imaginations of yacht owners grow, so do the demands. It's the job of the charterer to select and tailor a superyacht to the specific demands of a client, to an almost extreme level of individualisation.
'It is possible to roughly match a personality to a yacht,' Evans says. 'In terms of information, prior to any charter we send a Preference List to the charterer and ask for all food and drink preferences in advance.
'Guests can request down to specific brands of food and drink and the yacht will make sure to have those on board before the charter starts.'
Arun Kakar writes for Spear's 
All images of Cloudbreak