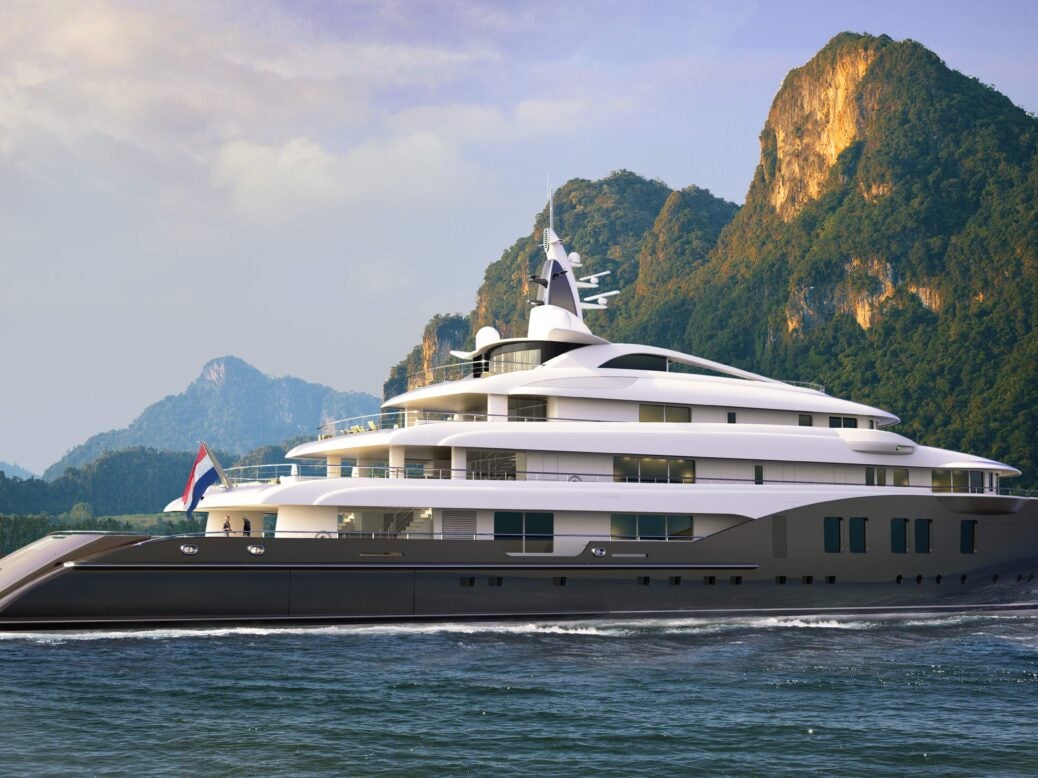 It's full steam ahead for superyacht firms buoyed by a thriving market with a new emphasis on sustainable innovation and interest from Asia, reports Arun Kakar
The world's leading superyacht firms are heralding a new era in design with an unprecedented emphasis on environmental sustainability, in response to sharply changing UHNW needs.
That's according to the A-listers of the yachting world, which descended on the May Fair hotel in London for the Superyacht.com Top 100, an overview of the trends shaping the year ahead.
Sustainability ranked high on the agenda of all attendees, who noted that there was an increased concern from both clients and shipyards when it came to environmental responsibility.
New technologies such as electrical energy and engineering innovations were being implemented on newer models in order to reduce environmental impact, reported the London-headquartered international broker and manufacturer Burgess.
While environmental considerations were reflected on by all superyacht majors, these never come at the expense of luxury: technological innovations in engineering such as hybrid systems and material advances in design – with sculpted glass and non-landfill substances – show that firms are able to push boundaries forward without  taking the 'super' out of 'superyacht'.
For instance, Burgess's award-winning 73-metre Grace E (which was made available to charter in 2018) has a strong emphasis on green technology. With systems to reduce its carbon footprint and manage exhaust fumes, it's also able to 'cruise in ecologically vulnerable locations such as coral reefs, without damaging the environment', according to the firm, thanks to a dynamic positioning system that obviates the need to anchor.
Burgess is also handling the launch of Icon yachts' 84-metre Project 280, due in Q4 of 2020, which features clean emission generators alongside Rolls-Royce retractable stabilisers. With exterior designs from industry leader Tim Heywood and architecture from Van Oosannen, it features a helipad, infinity pool and an understated build.
Dutch shipyard Oceanco, meanwhile, highlighted the delivery of its environmentally-conscious Project Bravo, completed in December. The 109-metre superyacht represents a new direction for the firm, which incorporates a 'LIFE' design philosophy – an acronym of lengthened, innovative, fuel efficient and eco-friendly. Project Bravo contains the single tiered engine room, allowing for a long and sleek hull and a reduction in propulsion power demand.
Despite its increased efficiency, the vessel is able to house a helicopter landing platform, on both the foredeck and the aft deck, a large tender garage and dedicated equipment stowage, providing plenty of space for a large selection of water toys as well as a large spa that includes a sauna, steam room, massage room, plunge pool and rain shower.
'Coupled with her hybrid propulsion system, Bravo delivers exceptional performance and is configured to offer multiple operational modes, each matched to the variable operating profile of a yacht designed to adventure autonomously across the world's oceans,' said James Roy, managing director of engineering firm Lateral, which has been involved in Bravo.
Venerable German builder Lürssen, a leading name in yacht-making dating back to 1875, was also keen to stress its green credentials with its multi-level' approach to sustainability. 'Lürssen is the first yacht-builder to utilise waste-engine-heat to operate a vessel's onboard desalination system for drinking water,' said the firm. 'We continue to invest substantially in research into energy technologies that promise a major step forward in sustainability, such as fuel cells and hybrid-concepts.'
While larger 'mega-yachts' often grab the headlines, Lürssen  CEO Peter Lürssen stressed that the rise in demand was continuing to come from consumers looking for yachts under the 90 metre mark. Its 73 metre Titania underwent a complete interior refit last year, and boasts a beach club deck, wellness centre, gym, 4.5 metre swimming book and 'the latest entertainment systems'.
Highlights elsewhere included Benetti, which celebrated the launch of the 107 metre FB277, the biggest yacht built at a private shipyard in Italy. With interiors and exteriors designed entirely in house by the company and managed by Imperial, it features a beach club, gym, hammam, massage room and several spacious decks. Imperial director Julia Stewart said of the FB277 represented 'the utmost luxury for all superyacht passionates looking after a tailor-made charter journey'. She added: 'We are proud to give birth to a successful superyacht, and we look forward to seeing her sporty, roaring lines cruising along the seven seas.'
The Italian shipyard also launched its 29-metre Delingo 95 series, heralded by Benetti CEO Franco Fusignani as a 'new important milestone' for the brand. The four-deck yacht was designed by Giorgio M Cassetta and can accommodate ten guests. 'This model proved to be a successful one for Benetti,' announced Fusignani, 'with six units already sold and four in production right here in Viareggio. For two of these we have almost finalised the sale.'
Dutch shipyard Feadship displayed Anna, which embarked on its sea trials in July last year. The 110-metre vessel is the joint largest to be manufactured in the Netherlands. Its inaugural launch of 2019, the 58 metre Noble Najiba was also highlighted. According to MCM marine founder Peter Wilson, 'the owners and their extended family could not believe their eyes when the final result was revealed to them'.
There was a broad consensus at the event that a younger generation of buyers is eager to take to the sea are providing new swells of demand globally. Manufacturers expressed quiet optimism about the Asian region, where latent demand is slowly being tapped into. Clear waters ahead, it seems.
Arun Kakar writes for Spear's