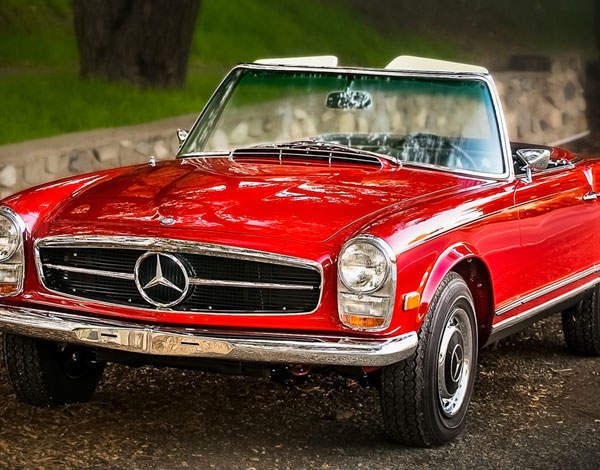 There will always be a place in the garage of a young HNW for an out-of-the-box Porsche Carrera or, if the bonus is particularly large, a gleaming yellow Lamborghini. However, today more than ever other options exist that offer far more panache and potential for return.
Classic cars are treated by the tax authorities as wasting assets, so no Capital Gains Tax is payable upon sale, and investing in auto-exotica represents one of the last truly unregulated markets.
Classic car speculation is nothing new – just ask anyone who got their hands burnt in the late 80s when the bubble burst. Values had plummeted to such an extent that people were handing the keys of Ferrari 275GTBs to the banks. But at the January 2014 RM Auction in Arizona, an identical car went for $2,850,000.
An unfortunate consequence of purchasing new sports cars is that dreaded word: depreciation. The average new Maserati owner can expect to lose around 40 per cent of the car's value within three years, taking knocks of thousands just driving out the showroom.
So why, then, buy new at inflated prices? The best opportunity for those with cash looking for something different is a modern classic, pre-loved and with the premium of novelty knocked out: the price of certain Mercedes SLs, Ferrari 328s and 355s – to name a few – bottomed out years ago.
Read more on classic cars from Spear's
I know of a 32-year old London-based property entrepreneur. After a successful deal, the money was available for a new Porsche Boxster. Instead, he went for a 1971 Mercedes 190SL Pagoda. Panache, style, class and, most of all, rarity means that this car not only turns heads on the road but also represents a fantastic investment, provided the car is thoroughly maintained.
Classic Driver magazine agrees: 'In today's climate of ever-increasing asset values, the Pagoda is becoming better appreciated, and values for "good" cars have risen.'
No greater example exists in today's used car market than a Bentley Turbo R. Hand built in Britain, this early 90s dictator-Mobil was synonymous with the rich and famous. Today, neat examples can be had for between £12,000-20,000 – it's a used-car star.
I spoke to a car enthusiast. 'I asked my car guy to find me something special with four seats that cost peanuts. He found me what my son calls the "Tory Tank", but for the money, it's an incredible machine.' In a recent edition of Autocar, the magazine lauded it as a prized used buy, with values slowly increasing for well-kept examples. The return to retro can also mean a return to returns.