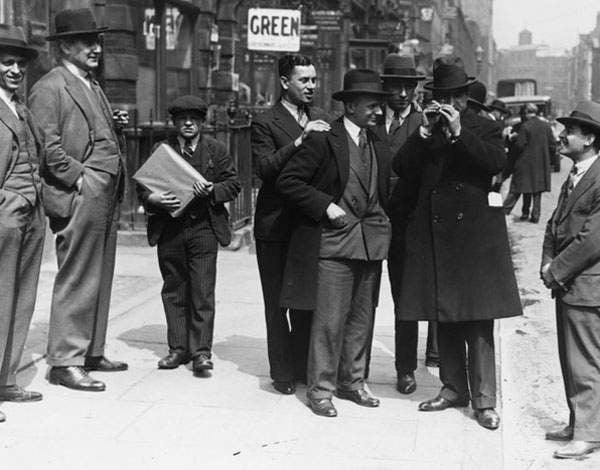 Author: by Spear's Editorial
Diamond geezers and wheeler dealers walk among Hassidic traders and Asian merchants in London's historic diamond district, Hatton Garden. The streets of EC1 throng with life, windows glisten with gems, deals are made and people peep from behind thick-rimmed glasses, behind which the real business happens.
There is an amazing duality about commercial life in Hatton Garden. On the one hand, it functions almost like a bygone era: family businesses, the spoken word as a bond, a handshake as forceful and as meaningful as if Churchill himself made the deal.
Apprenticeships operated here long before George Osborne made them a buzzword.
Yet on the other hand, among the old-school cut and thrust of trading, Hatton Garden is an accurate reflection of the wider economy, where economic cycles can be seen through diamonds bought when times are good to gold melted when times are tough. I wanted to find out more about life in this unique part of London, and what a day in the life of a Hatton Garden trader was like.
I spoke with Eli Meshulam, a director at Landale, a long-established precious metals trader in the heart of the district. Surrounded by diamonds, Victorian candlesticks ready for scrap and gold certainly not for scrap, Eli has sold, refined and repacked it all.
I asked Eli for one word that defines Hatton Garden and makes it so unique: 'Trust.'
This slice of London has wholeheartedly imbibed and daily perpetuates that which is so missed about old-school British values. Dealers, traders, faces that have been around for generations all seem to have a common understanding about the way in which business is conducted.
With graduate employment a scrum more vicious than in an England v Scotland rugby match, it was interesting to hear why Eli, as part of the next generation, decided to go into the district and follow his father's footsteps, and how plenty of his contemporaries, having considered other options and the difficult graduate employment climate, have also followed in the family path, shunning law, banking and finance along the way.
'It's very much an old-school type of industry which I like, where deals are sealed with a handshake. No qualification can prepare you for this type of trade: it's about being reliable, approachable and taking care of your clients unique needs. It has the capacity to have a better work-life balance, and is more exciting than sitting in a boring office all day.'
For Eli, no day is the same, each giving an insight into wider economic trends. I wanted to know how trade in precious metals, diamonds and antiques had changed over the years.
'Trade has definitely slowed down since 2011 where lack of disposable income meant people were not buying as much jewellery; conversely, there was also a surge in pawning or scrapping gold at the peak of the gold price in 2011. Now we are definitely seeing a stronger cash rich Arab and Russian influence which is great for business; the future of Hatton Garden is exciting.'
The next generation are enthusiastically taking the helm, and at the same time, ensuring that the old-school values that make Hatton Garden so unique remain intact.