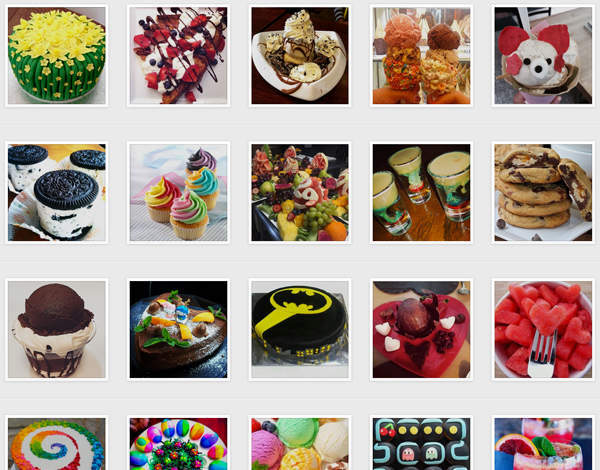 For the past few years, Britain has been cookery crazy. From baking to basting, searing to stewing, a gluttonous deluge of publications has steadily filled the shelves of kitchens from Notting Hill to Primose Hill, each with their own take on increasingly healthy, wholesome food.
The Great British Bake Off furthered the nation's love of all things culinary, and for Generation Y it's just as cool to whip up an eclectic dinner party filled with truffle-oil-drizzled cauliflower rice and 'spiralised' zucchini as it is to hit the latest Soho House destination.
Social media, and Instagram in particular, are awash with all things foodie and have created a new fetish: food porn. Foods.n.drinks (pictured top) has over half a million followers, Jamie Oliver 2.7 million and the Food Network over a million, and this is just the tip of the ice cream.
A new generation of master foodies have come to the fore, taking the mantle from the likes of Gordon Ramsay, Jamie Oliver and Delia Smith. Here are some of the books, blogs and Instagrams you need to brighten up your kitchen this summer.
First up, and surprising to some, is actor Stanley Tucci's new publication 'The Tucci Table', a homely and fun British-Italian-style cookbook. With vibrant pictures and approachable, honest food, the award-winning actor's second food book doesn't disappoint. Written with the help of his glamorous wife, there are some stand-out and delicious options, but try making the broccoli rabe with orecchiette and anchovies for something different.
Healthy fun eating has been championed by the sisters Hemsley + Hemsley, whose best-selling book 'The Art of Eating Well' has well and truly broken out, so much so that you would think its the only book Amazon sell. The Hemsley sisters are all about great food that doesn't explode the waistline, perfect as we approach summer. A friend recently made me the blueberry pancakes (coconut flour) with mango cashew cream. Grain-free, gluten-free, dairy-free and sugar-free, it was a traditionalist's nightmare but my belly didn't complain.
In a similar vein, a mention must be given to Deliciously Ella, who has a book and over 400,000 followers on Instagram, posting her amazing dishes and her fun in the kitchen in a laidback, approachable style.
A few food blogs stand out. Love & Lemons is a fantastic blog, again promoting clean, fresh, healthy food, and the mango peanut tempeh tacos are hot on my list of must tries. Just look at the images that go with these recipes, and try not to salivate.
Finally, for a culinary adventure akin to 'Eat Pray Love', read An American Chef in India.
Walk through John Lewis on a weekend, and look around: those in the kitchen and homeware departments have steadily got younger and younger, and with social media changing the face of food, the next generation are snapping up the latest products faster than you can say Nutribullet.