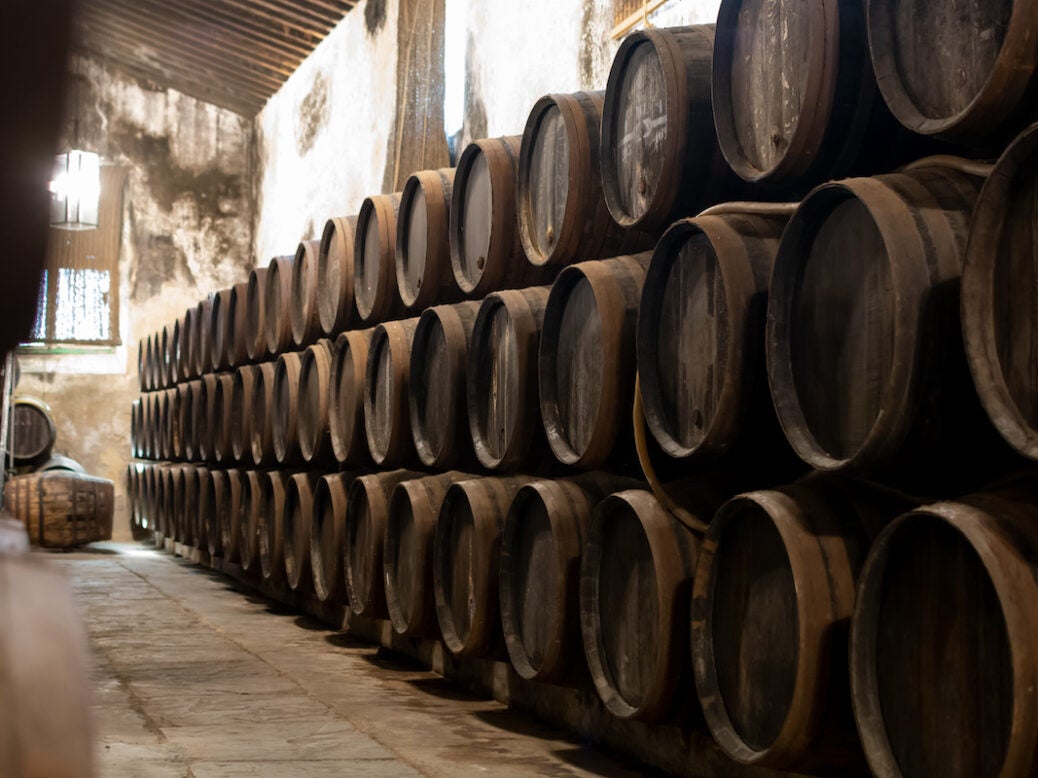 I'm just back from a brief trip to southern Spain and, other than the occasional thirst-quenching beer, I drank nothing but sherry – one of the tastiest, best-priced and most versatile of wines.
I enjoyed fresh, lively, bone-dry en rama Finos bottled unfiltered and unfined straight from the cask; salty, appetite-inducing Manzanillas; nutty Amontillados; rich, concentrated, intense Olorosos, and coal-black, sumptuously, gloopily sweet Pedro Ximénez (aka PX). And I found it's possible – actually delightful – to drink sherry throughout a meal, the various styles/levels of richness and sweetness matching all manner of dishes.
[See also: New online wine auction platform prepares to take on industry power-players]
Here in the UK, sherry has been undervalued and underrated for far too long, and, at the entry level, it's still absurdly cheap. The Wine Society's delectable Fino sherry, for example, is just £7.25 a bottle, a steal for a wine so beautifully made and so reassuringly alcoholic at 15% vol.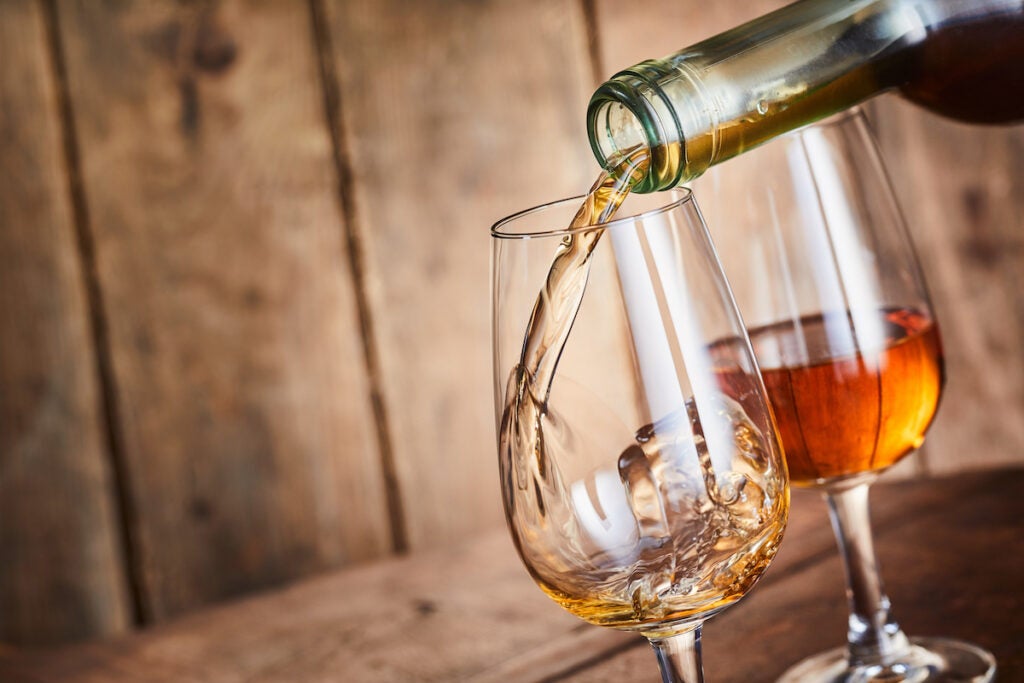 The first luxury sherry
At the other end of the market, though, sherry is finally getting the plaudits it deserves, with far greater interest being shown to the rarest and most exclusive of examples. The one-off single-cask San Roberto sherries, for example, from mighty Bodegas Barbadillo – family-owned for more than 200 years – sold out on release. And their astounding, wackily labelled 100-plus-year-old Reliquia sherries are now snapped up the minute they become available, which was once far from the case.
[See also: Could this Macallan 1926 really become the most expensive whisky ever sold? Experts unbottle their opinions]
Most remarkable of all is Barbadillo's Amontillado Versos 1891 (see below). Inspired by both the luxury whisky category and that of the increasingly sought-after iconic port releases, this is the first genuinely de luxe sherry to hit the market and comes with a price tag to match: £6,000 a bottle.
A new golden age
Barbadillo also reports increasing interest in its mid-range sherries. Its Manzanilla Pasada 'Pastora' en rama (94 points in Wine Advocate and a Decanter platinum and gold medal winner, and just £22 a bottle) has had more growth in percentage terms than any of its other sherries, I'm told, and the newly released, similarly priced Criadera range has far exceeded expectations.
[See also: Best whisky advisers for high-net-worth individuals in the UK]
Port and madeira, too, are enjoying a new golden age, releasing some fascinating and strictly limited-release wines. Whether you're a drinker, an investor or both, there are some wonderful one-off treats to be had, and I plan to get well stuck in.
Three of the best fortified wines
1976 Henriques & Henriques Terrantez Madeira
(£336; Turville Valley Wines)

Malvasia, Bual, Verdelho and Sercial are the best-known grapes of Madeira, but Terrantez was once highly prized too and has always had a place in the private vineyards of Henriques & Henriques, founded in 1850. It ages remarkably well, as can be seen by this beauty, just hitting its stride, full of concentrated dried fruit notes, nuts and honey and finishing between rich and dry.
Taylor's Very Very Old Tawny Port
(£750; Thorne Wines)

This offering from mighty Taylor's is a spectacular wine in the newly sanctioned VVOP category. A blend of wines matured in barrel for at least 80 years, it's rich, concentrated, intense and beautifully balanced, and deserves to be enjoyed on its own at the end of a fine, shirt-popping meal. Presented in a limited-edition decanter and case, it also makes a canny investment.
Barbadillo Amontillado Versos 1891
(£6,000; Hedonism)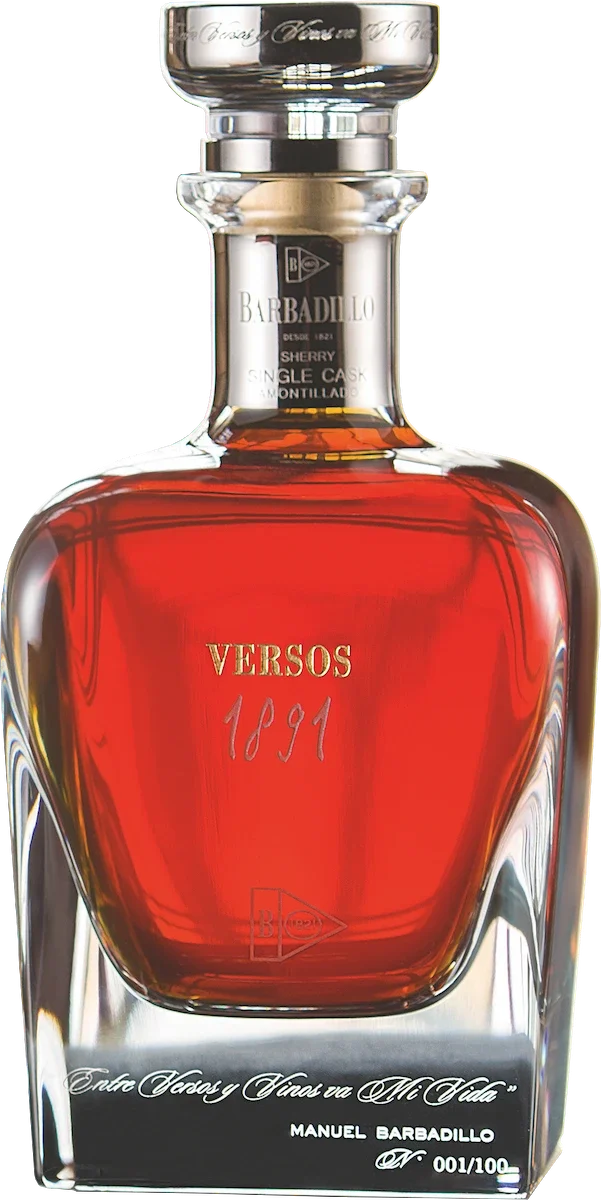 An extraordinary wine by any standards and a sign of how sherry producers are moving into port/ whisky territory with ultra-exclusive bottlings of venerable stock. Just 100 hand-blown crystal decanters have been released, the sherry within drawn unfiltered from a single barrel. Despite the eye-watering price, interest has been keen.
This article first appeared in issue 89 of Spear's, available now. Click here to buy a copy and subscribe