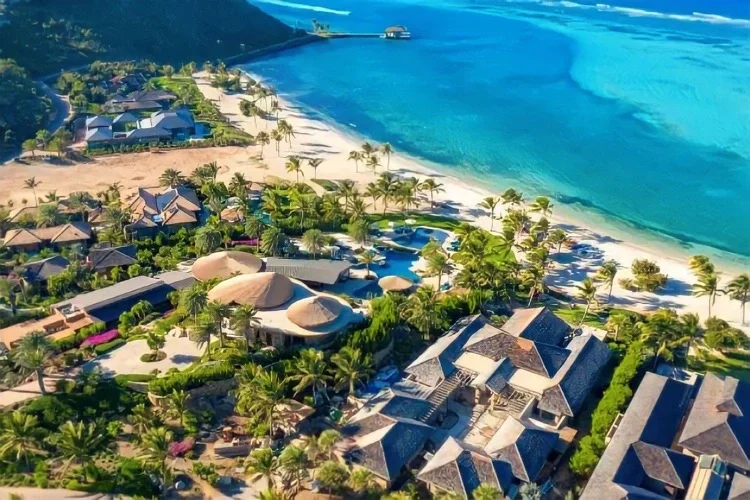 In September 2017, Hurricane Irma caused havoc when it struck the British Virgin Islands. Winds of up to 185mph hurtled through the small pocket of islands to the east of Puerto Rico, causing damage to homes, electricity outages and food and fuel shortages.
Evidence of the storm remain in certain parts of the islands, where remnants of decimated buildings still litter some beaches, lying beside newly rebuilt villas and resorts.
Richard Branson's private islands, Necker and Moskito, saw roofs torn from villas and their lush hills stripped of foliage. Neighbouring island Eustatia, owned by Google co-founder Larry Page, largely remains bare today.
However, at a plush new development on Virgin Gorda, the third-largest island in the BVI, things are a little different. Oil Nut Bay, known among locals and visitors as 'Billionaires' Bay', is an oasis of palm trees and sand-coloured villas, couched by sloping mountains on one side and emerald waters on the other.
And it is pristine. Accessible by helicopter or boat, the development is attracting both visitors and investors, who are snapping up new homes as well as plots of land where they can play a part in designing a new property.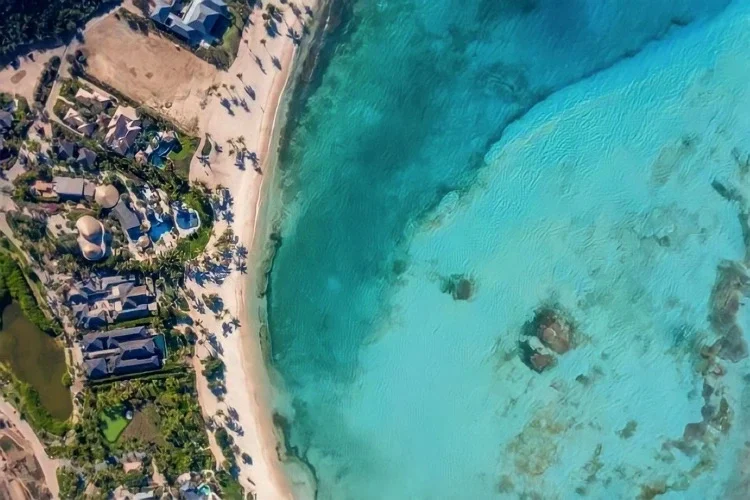 The private island attracting the world's elite
Oil Nut Bay comprises 117 villas, which benefit from a full suite of services including private chefs and nannies upon request, business facilities, a spa, a fully equipped gym and a market.
The villas can be rented or bought outright; in the latter case, the development offers an 'elite rental programme', where buyers can rent their homes back to the development when they are not in use.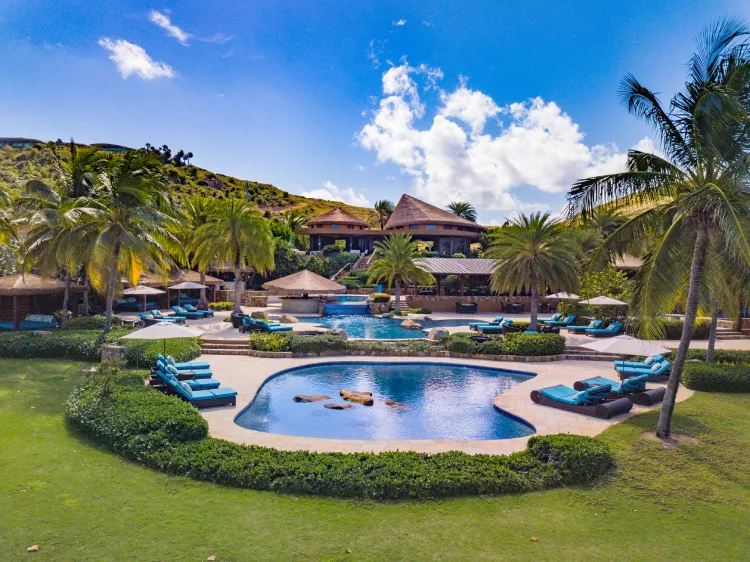 The mastermind of the project is David Johnson, chairman of Victor International Corporation, an American firm responsible for other residential and resort developments such as the Bay Harbor development in Michigan. Johnson has put the natural environment at the centre of his plans, melding luxury with sustainability to create a resort that is designed to both preserve and respect nature.
Home designs in harmony with the British Virgin Islands' breathtaking landscapes
There is integrated solar power and sustainable landscape irrigation, meaning the development, which is spread across 400 acres, is both energy-efficient and ecologically friendly. Thanks to the relatively low density of built structures, 50 per cent of Oil Nut Bay's land remains completely undeveloped.
Villas are carefully curated by a team of in-house designers and architects who ensure that the homes are in harmony with the surroundings. The team also worked with Montgomery Townsend Architecture Design, which specialises in building ecological homes that are designed to limit the impact of future hurricanes.
The development was still under construction when Irma hit, but many of its structures remained intact. Investors designing and building their own homes here must also ensure that their projects meet strict specifications designed to ensure durability. One prime example of the villas is Hummingbird, a four-bedroom property spanning almost 4,000 square feet.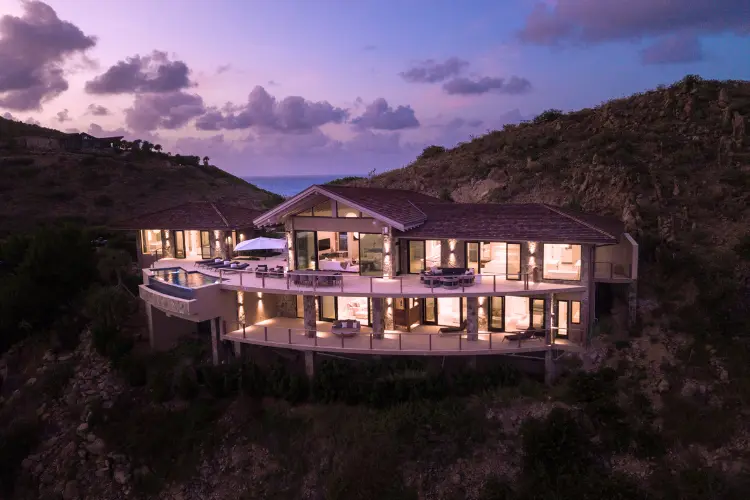 Costing up to $50,000 for a week's stay during the Christmas season, the property is one of the most requested by visitors – no surprise, given its enviable views of the Caribbean seas. Another is the spectacular Lionheart, a single property comprising two villas named Rainbow and Halo.
Like the rest of the development, Lionheart melds into the landscape through its sympathetic colours and canopied roofs – despite its 8,021 sq ft size. What's more, its owner, David Johnson himself, has put it up for sale – for a cool $39.5 million.
If it seems slightly strange that the man behind Oil Nut Bay is selling up, that's only because he has his eyes on a new project. He's understood to be sizing up an empty plot just a stone's throw from his current digs, where he'll oversee the build of a new property from scratch.
And for enterprising investors who like the sound of that? Other plots remain available.
Web oilnutbay.com