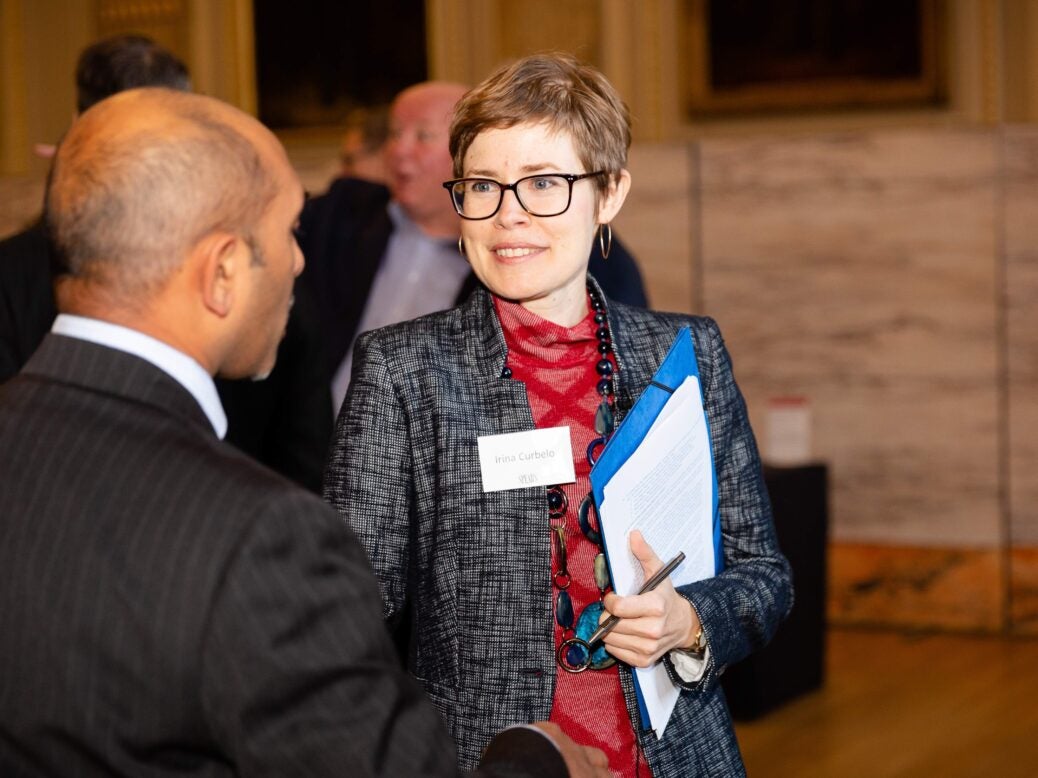 HNWs are increasingly looking into international residence and citizenship options, says Irina Curbelo, UK managing partner of Henley & Partners
Almost 20 years into the 21st century, there is a growing sense that global mobility need no longer be dictated or restricted by your country of birth. With networks, assets and investments becoming more transnational than ever before, an increasing number of people are recognising that seamless global connectivity is no longer a luxury, but a must. Quantum Fund co-founder Jim Rogers recently commented: 'Everyone in my family has more than one passport. In my view, it's a wise insurance policy and a wise investment.'
According to the International Organization for Migration, 258 million people were living outside the country of their birth in 2017. The latest projections suggest that this figure will grow to 405 million by 2050. More than ever before, HNWs are pursuing relocation as the most effective way to access previously unimagined opportunities for themselves and their families. According to the 2018 AfrAsia Bank Global Wealth Migration Review, 2017 saw 95,000 millionaires migrating to a new country – a significant rise from 82,000 in 2016 and 64,000 in 2015. The emergence of residence- and citizenship-by-investment programmes is having a growing impact on global wealth migration trends.
Investment migration requires that individuals make an economic contribution to the host country before they are admitted, and in exchange for this upfront contribution they obtain either full residence or full citizenship rights. States are increasingly looking to these programmes as a means to drive development and growth, secure foreign investment, and enrich their own nation by attracting high-value people. For HNWs, such programmes provide a guarantee of personal mobility and security.
Buyer's market
Mirroring demand, the number of investor migration programmes has steadily increased over the past five years and is expected to grow further. As of the beginning of 2019, there were investment migration programmes in nearly 100 countries, including more than 70 per cent of EU member states, most having been set up since 2000.
Specifically, on the citizenship-by-investment (CBI) front, there are 13 countries that offer this type of programme, with Moldova and Montenegro the latest additions to this list. For a minimum investment of €100,000, Moldova's programme represents one of the latest and most exciting investment migration options in Europe, and a unique opportunity for investors to tap into a dynamic emerging market. Applicants also gain visa-free or visa-on-arrival access to 121 destinations, including Russia, Turkey and the countries in Europe's Schengen Area.
The minimum investment for the Montenegro programme stands at €350,000, for which applicants gain access to one of the most beautiful countries in the heart
of Europe, a passport granting visa-free or visa-on-arrival access to 124 destinations, and citizenship of a candidate EU member state.
The most prestigious programme in Europe, however, remains the Malta Individual Investor Programme, where for €1 million individuals are granted citizenship to a fully fledged EU member state and visa-free or visa-on-arrival access to 182 destinations.
Other attractive citizenship options exist in the Caribbean nations of Antigua & Barbuda, Grenada and St Kitts & Nevis, all of which grant successful applicants visa-free or visa-on-arrival access to the whole of Europe and beyond. With visa-free or visa-on-arrival access to 143 destinations, Grenada has the only Caribbean citizenship programme that offers successful applicants visa-free access to China. With options starting from US$150,000, it provides a great balance between the benefits it offers and the required financial contribution.
Invest now
More than a third of UHNWs hold a second passport, and another 29 per cent are planning to obtain one. However, as demand and supply increase, so too does the regulation necessary to keep the industry clean and well managed. One consequence is that – following scrutiny from the European and UK parliaments – certain programmes are adopting more stringent procedures and longer application times. For example, the Cyprus government recently updated its requirements to include a new donation fee
of €150,000, as well as increasing the investment period from three to five years. With similar updates expected elsewhere, the time to invest is sooner rather than later.
Learn more
Henley & Partners has more than 20 years' experience working with governments in North America, the Caribbean, and Europe in developing and implementing the world's most successful and credible investment migration programmes. For more information on acquiring alternative citizenship or residence, please email uk@henleyglobal.com or visit henleyglobal.com.