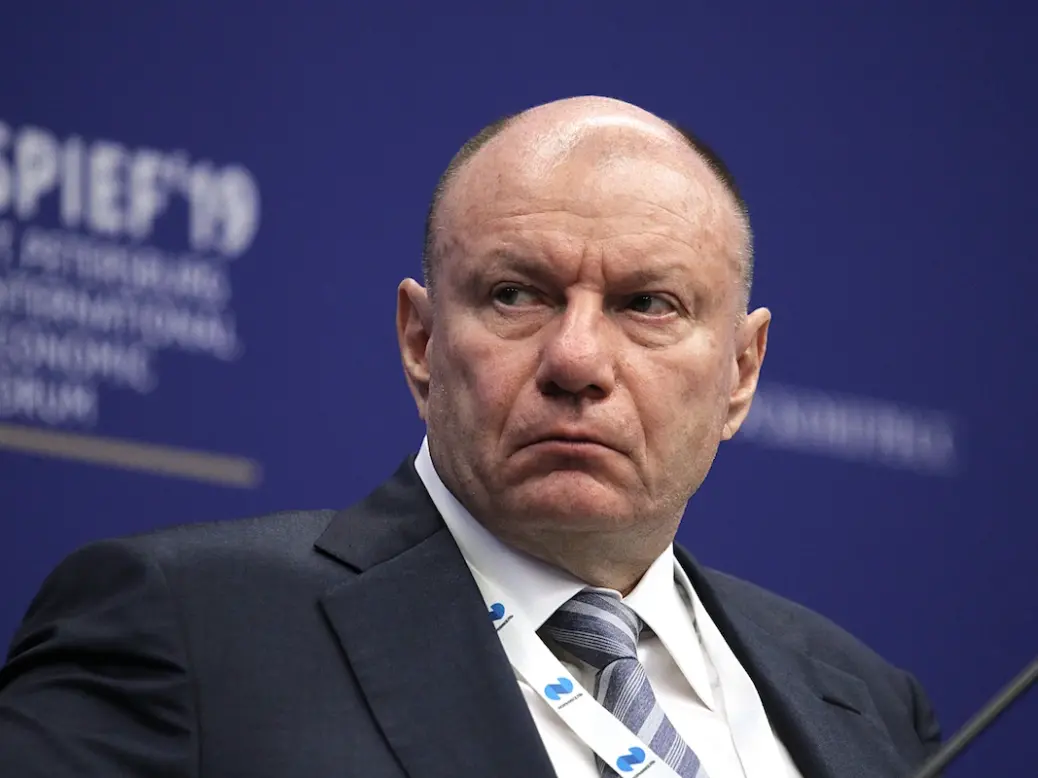 In 2012, then London mayor Boris Johnson famously announced to a packed CBI conference: 'I have no shame in saying to the injured spouses of the world's billionaires if you want to take him to the cleaners… take him to the cleaners in London. Because London cleaners will be grateful for your business.'
[See also: Maggie Rae, the 'grande dame of divorce' who represented Princess Diana, has died]
London remains the divorce capital of the world but is this all about to change? The Supreme Court of the United Kingdom has now heard the arguments in the case of Potanin v Potanina and the judgment is awaited. Many think the court will have something to say about London's status as the high-end divorce centre of the world, favourable to divorcing wives (usually) in a way not seen in many other jurisdictions.
The argument before the Supreme Court is whether Mrs Potanina should be allowed to bring a claim against her former husband, the Russian billionaire Vladimir Potanin, in the English courts having already litigated widely in Russia.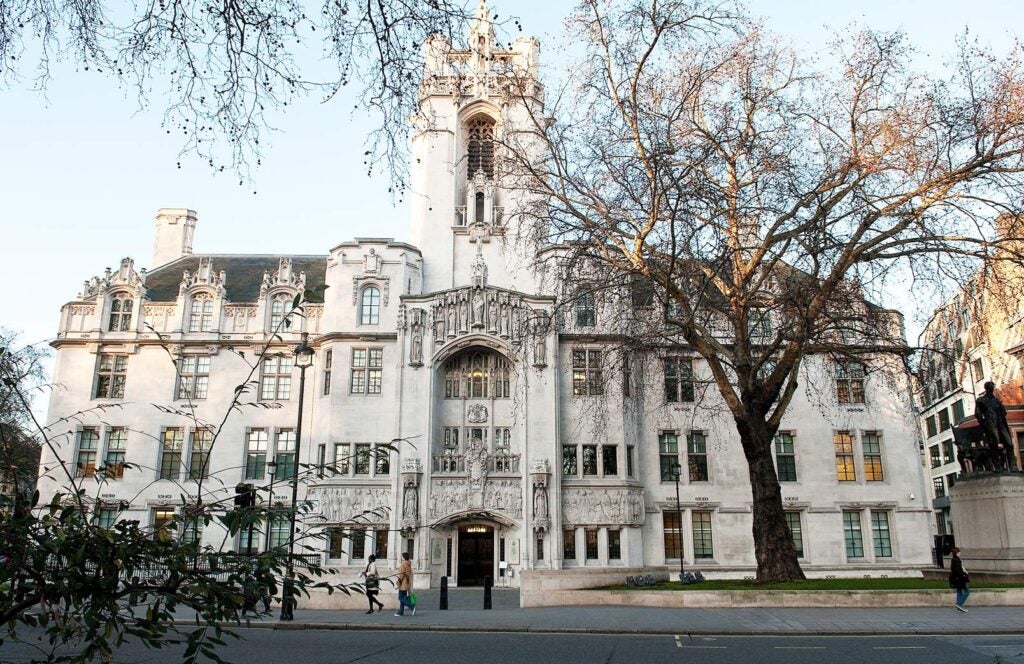 Potanin vs Potanina: fighting a 2014 Russian ruling
Mr Potanin and Mrs Potanina lived in Russia throughout their 21-year marriage. Mr Potanin benefitted from the opportunities created by Russia's transition to a market economy in the 1990s and amassed a fortune of some $20 billion. Both parties enjoyed a lifestyle that matched their extraordinary wealth. 
[See also: Spear's Awards finalists: Lawyer of the Year – Family Law]
They divorced in Russia in 2014 and, at the end of lengthy Russian financial remedies proceedings, Mrs Potanina was awarded between $40 million and $100 million (depending on who you ask and exchange rates), plus the $70 million of assets her husband had transferred to her during the marriage.
Many would think that level of wealth might be enough, but Mrs Potanina remains unsatisfied. She says her award was a mere gesture in comparison to the total matrimonial assets and a figure arrived at because the Russian courts do not recognise separate legal and beneficial ownership and, therefore, ignoring the vast bulk of the wealth held in various trusts and corporate vehicles set up by Mr Potanin during the marriage. By contrast, the English courts might well take it all into account when considering a fair divorce award.
The advantage of the 'generous' English courts
What then, you might ask, would bring the Russians to these legal shores? Here's the twist: the English court system allows a party who feels they have not been sufficiently provided for in their foreign divorce award to try and bring further proceedings for financial provision, provided they can successfully argue the English court has jurisdiction to hear the argument. 
There is a filter mechanism – a spouse must have the court's permission before being allowed to proceed with litigation. That permission depends upon satisfying the court that, among other things, there is a significant or substantial connection to this country of the litigating spouse. That is central to what the Supreme Court appeal is about. When should an English court give that permission?  
[See also: 'Partners aren't born, they're made': How to make partner in a top law firm]
The Matrimonial and Family Proceedings Act 1984 is the statute that governs these foreign divorce applications. The court must not grant permission unless it considers there is 'substantial ground' for the application for financial relief.
Mr Justice Cohen initially granted Mrs Potanina permission in January 2019 at a hearing of which Mr Potanin was not given notice – and at which he was not even represented. But Mrs Potanina had a duty to tell the court the whole truth. Mr Potanin argued that she had not and he applied to set aside her case. In his judgment in 2019, Mr Justice Cohen reversed his earlier decision, holding that he had been unintentionally misled about the facts of the case and by Russian law.  
He found that Mrs Potanina's background and married life were, 'firmly fixed' in Russia and that she was seeking to take advantage of the English courts' more generous approach, inappropriately.  
He accepted the submission on behalf of Mr Potanin that 'if this claim is allowed to proceed then there is effectively no limit to divorce tourism'. This was forum shopping on a grand scale. The Court of Appeal, however, did not agree and reversed that decision in May 2021, allowing the wife's appeal from Mr Justice Cohen's second decision. 
Sanctioned assets
The Supreme Court must now decide if the Court of Appeal got it right and, along the way, they may say what they think about forum shopping.
Even if Mrs Potanina does succeed in the Supreme Court, her legal troubles (for more roubles) do not end there. Her next hurdles will be persuading the High Court to make the order she seeks and then enforcing it. Mr Potanin, like many oligarchs, is currently subject to sanctions imposed since the Russian invasion of Ukraine. This means that all his assets held in countries applying sanctions – most of the West – are frozen: no one may deal in them, and to do so would be a criminal offence.
[See also: Leading family lawyers on the future of HNW divorce]
There is, however, a scheme organised by the Office of Financial Sanctions Implementation operating within HM Treasury although the boundaries of that scheme have so far not been fully considered in respect of family affairs. Everyone has the right to representation and lawyers need to be paid, even by those subject to sanction.
London's 'divorce capital' title put to the test
So will London's reputation as a divorce capital be on the line as the Justices come to their decision?
The starting point in the English jurisdiction remains non-discrimination. Breadwinner or homemaker, your contribution to family life will usually be treated as equal, as will your rights to the assets of the marriage. The English courts also have the power to make orders for generous spousal maintenance payments, sometimes without an end date (although that now is exceptional). In other jurisdictions, spousal maintenance payments may be much less, or for much shorter periods, even, for example, in Scotland.
[See also: Best family lawyers for high net worth individuals in 2023]
But it would not be right to say that it is simply the possible financial gains which have created London's enviable reputation for generosity at the end of a marriage, our judges are admired throughout the world, and those going through a divorce in London are reassured by the history, quality and strength of the judiciary and the enforceability of the judgments in the quest for fairness.
Post Brexit, it is certainly now easier for spouses to move to London, set up home and bring their divorces here, even if family life was lived mainly elsewhere. If a spouse can bring a petition here, it may be difficult for the other to argue that another country is the more appropriate forum, even if they started their divorce in the other country. Brexit did away with the 'first in time' rule which largely governed which country would hear the divorce.  
But do English judges approve of, 'forum shopping'?  There remains some concern at the ease by which foreign spouses can invoke proceedings in English courts to achieve a greater share of marital wealth especially when family courts are creaking at the seams with pressing backlogs in serious cases involving the welfare of children.
We will await the Supreme Court's judgment in Potanin v Potanina with some interest, it could bring quite a reputational change for London and leave 'injured spouses' looking elsewhere.
Charles Hale KC is a family barrister at 4PB
---
Discover more with Spear's: Diana Hamade: Meet UAE's top family lawyer