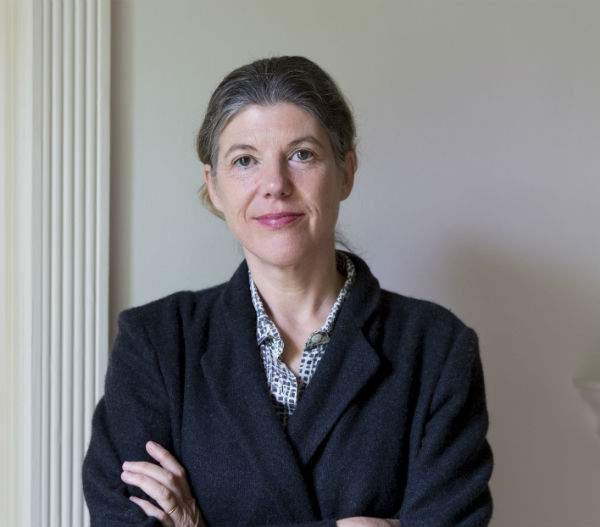 Fighting global discrimination is not for the faint-hearted, but some are up for the challenge, writes Rasika Sittamparam
Billionaire and Granta publisher Sigrid Rausing is on a global mission to tackle extremism with a gift through her Sigrid Rausing Trust to Britain's largest anti-prejudice organisation, Hope Not Hate. Since 2013 she has helped the group, led by Nick Lowles, combat xenophobia.
Sigrid Rausing: All extremist positions involve dehumanising those perceived as the enemy. If we've learnt anything from the 20th century, it's that dehumanisation is a prerequisite for a whole range of human rights abuses, including the worst –genocide. However, it seems to me we're in genuine danger of forgetting some of the horrific events of the past. The battle against racism never ends. We think of it mainly as unconscious bias, but prejudice is an ideology – it's been there throughout history, like a dormant virus. Now, it's coming back, and that's why I'm with Hope Not Hate – to tackle extremism and terror from the grassroots up, and to increase understanding and spread compassion among those affected.
Nick Lowles: I've been working to eradicate fascism and racism for more than 29 years now, and experience has shown me that traditional methods of tackling this problem, seen during the 2001 British National Party riots, weren't really working. It wasn't
about speaking to people, it was all name-calling, accusations of Nazism, and violent attacks to protest against what was happening.
When we started engaging with people at a community level, we identified a genuine grievance in society – many were feeling left out and isolated in areas of the UK that mainstream political parties had abandoned, creating a vacuum where racist and anti-immigrant narratives were the only voice.
Rausing: Hope Not Hate has an exceptionally good understanding of how neighbourhood alliances work, and how important street politics and visual gestures of support are when it comes to protecting victims of extremist abuse. In 2015, its members worked with the community in Golders Green, north London, to support them during a period of anti-semitic attacks. They advised the Jewish Leadership Council on how best to liaise with MPs and the police, as well as persuading local shops to display solidarity with banners and ribbons.
A recent success has been a report on how the global alt-right movement is growing and building a mainstream audience. The group sent a Swedish undercover activist, Patrik Hermansson, to investigate alt-right operations in Britain and the US, including activities in Charlottesville. The result was a documentary exposing extremist recruitment methods and what those involved did to target audiences online.
Pictured: Patrik Hermansson
Lowles: We were able to shine a light on the fact that it's not just one or two individuals with extremist ideas, but a network of young people. There are websites which hundreds and thousands of people engage with anonymously every week, spreading liberal inequality conspiracy theories, that gay and black people are taking away the rights of whites, and so on.
We saw that these extremist platforms were the ones that eventually led to the Charlottesville incident, which ended with the death of a protester. There was public horror, and several companies like Google closed down some of the extremist content on these sites, but the problem is that society is polarised – young people are so distrusting that the reaction was interpreted as an attack on freedom of expression.
Rausing: There is a lot of work to do. We need to be aware of the power we have as philanthropists in relation to the groups we support. I encourage new donors to be open and willing to learn from the experience of others, to be rigorous in the questions they ask, and to look for strong vision and leadership. One of the most important things to remember is that it takes time, and we have to be patient when waiting for change. With Hope Not Hate, I truly believe that the organisation offers a powerful vision of who we are and who we can be. Its work is rooted in the lives of ordinary people and it enables communities to fight discrimination in ways that are both meaningful and effective.
hopenothate.org.uk
sigrid-rausing-trust.org
Rasika Sittamparam is a writer and Researcher at Spear's
This feature first appeared in the November/December issue of Spear's which is available at your nearest WHSmiths travel store or independent news agent. To subscribe, visit www.spearswms.com/subscribe
Related
The Giver and the Gift: The Caudwells' war against Lyme disease